The first couple pics has the gas bag/rock look like an eyeball! I'm sure it won't once it's done. My favorite part is the drive mechanism with the pistons, it's well conceived.
Thanks, Everyone at my local gaming group loves the pistons.... personally I never want to do them again, they're a real pain to make and I glued myself to the model too many times to count getting those done.... Which means that I hate them, thus I need to do more of them, just like Rivets.... 
So update, I needed a hero so I made a Goblin Engineer or something not sure what he'll do. He might be a Lord Ordnator or an Endrinmaster: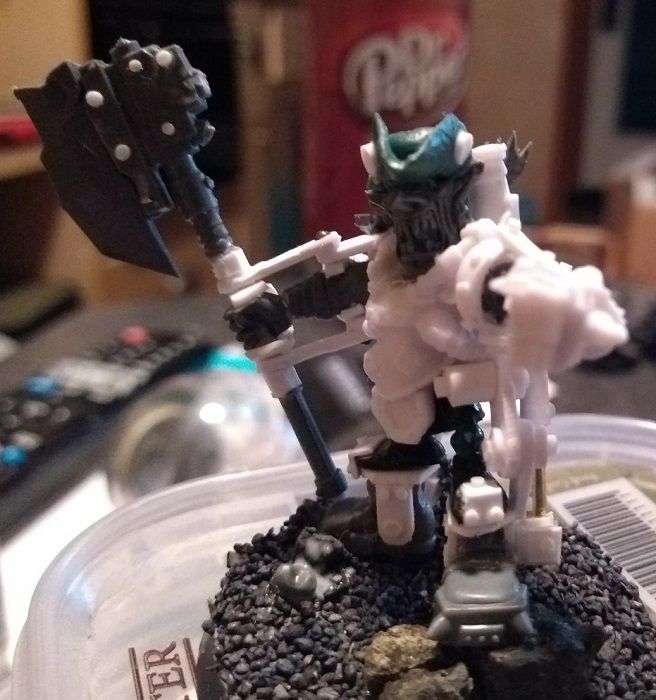 Comments welcome!