Greetings,
This is a Project Log about the building up of my Ork Air Waaagh, Da Skrapperz led by Boss Iron'Ead.
The Ork Air Waaagh! was the first Aeronautica Imperialis Squadrons I tried to scratch build. As such, it has been the victim of many starts, stops, and continues. The first iteration had a bunch of Fightas and Fighta-Bommas made out of sculpey. However, I soon realized that the scale was wrong. They were too big….
Only one of those sculpts has survived into the current Air Waaagh! From there I tried again. I scaled down the models a lot and came up with these….
Aircraft that size had been the basis of the force for a long time. However, as I played more and was exposed to more aircraft it became obvious that my existing ork fightas were just too small! However, the Fighta-Bommas I made were about the right scale.
Then, as the War over Zephyrus Campaign rolled out I knew I needed some transport craft. Therefore, I made the following:
Warkoptas….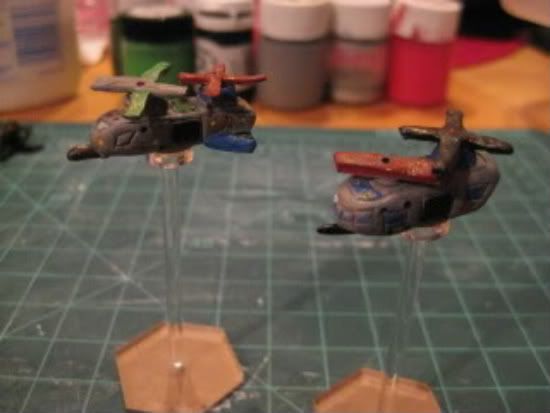 And a Buzz'Ard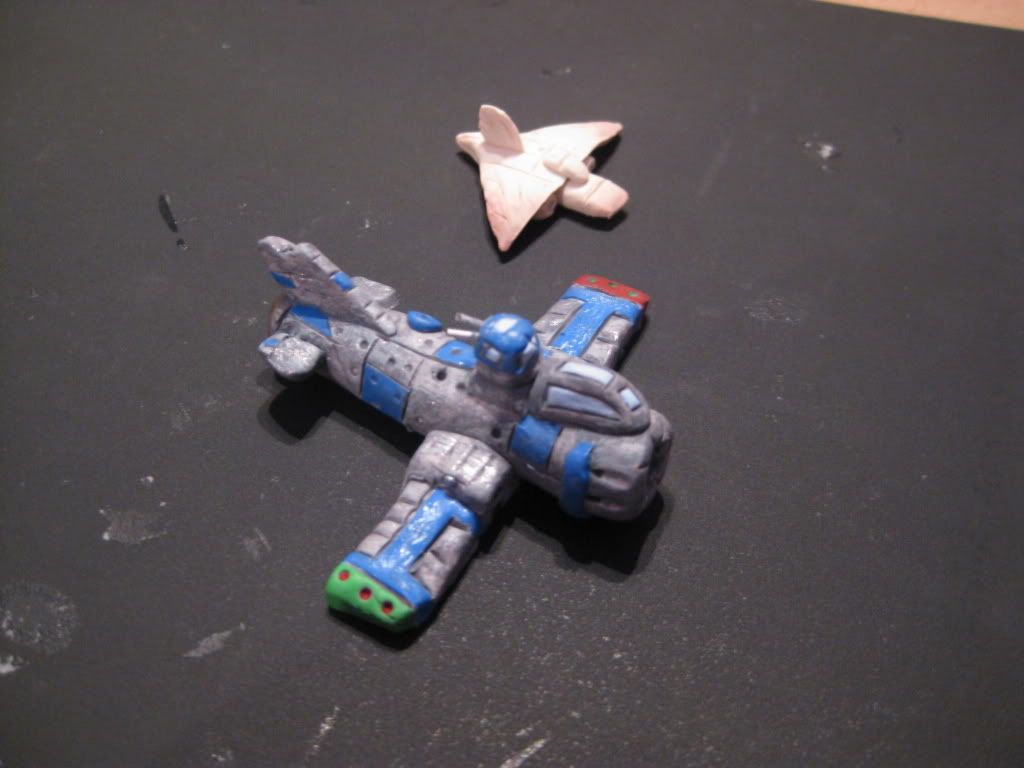 That means my current Ork Air Waaagh! looks like the following…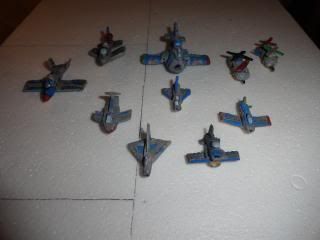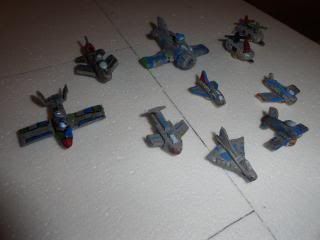 Not the best pictures. The basement does not have very good lighting. Anyway, this log will detail their expansion as a fighting force in preparation for upcoming events. Typically, Da Skrapperz are my OpFor when I convince someone to play games of Aeronautica Imperialis with me. They are primarily used by my main gaming buddy. In this thread, I will expand on the units available in the Air Waaagh!, fluff it out, and generally get it ready for the upcoming Airspace Campaign.
Expect to see me build new aircraft, paint aircraft, and generally just fluff out the list as I expand on the thread.
Watch this space for more fun stuff.
http://z8.invisionfr...dex.php?act=idx