Welcome to Da WAAAGH
Register now to gain access to all of our features. Once registered and logged in, you will be able to create topics, post replies to existing threads, give reputation to your fellow members, get your own private messenger, post status updates, manage your profile and so much more. If you already have an account,
login here
- otherwise
create an account
for free today!
LAND HOOO! Free booter army [update 10/4] airbrushed skin
Started by
skyfi
,
Aug 30 2012 01:20 PM
#101
Posted 24 September 2017 - 12:31 AM
Alternate pirate heads look great for the lootas.
Askari Legion on Mek's Garage: HQ, boys/nobs/flash gits/yoofs, oddboys, meganobz, bikes, koptas, artillery, grot tanks, walkers, trukks, big trakks, battlewagons, skullhammas, superheavy tanks., and terrain | battles |Site: http://www.orkology.com/
---
#102
Posted 04 October 2017 - 11:48 AM
Thanks
Here are a couple photo examples of the airbrushed skin i finished last night. Got my entire army done aside from 10 flash git and a biker big mek (probably not be a legal unit by time in done with him ugh)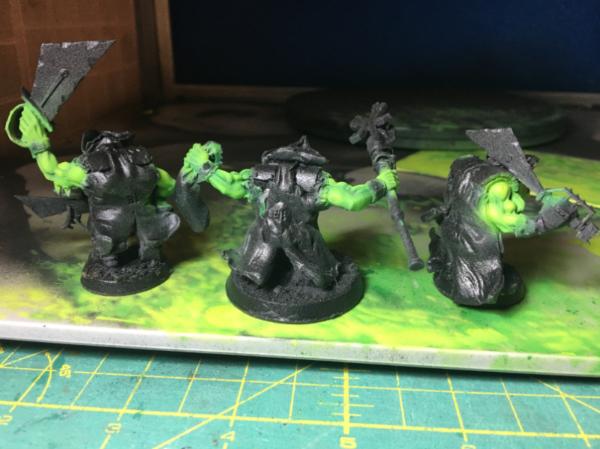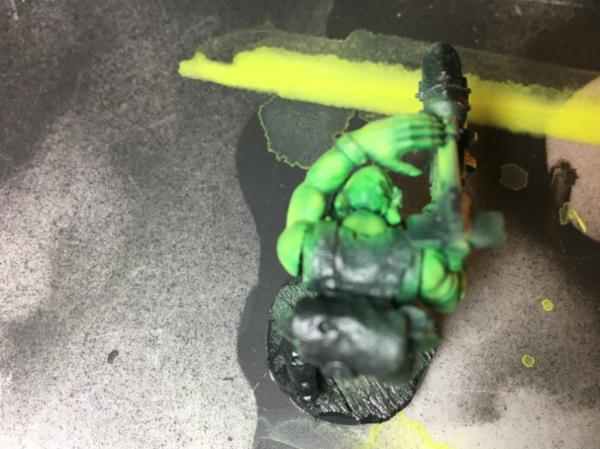 ---
#103
Posted 07 October 2017 - 04:19 AM
wow, that looks pretty great.  I don't think I've seen airbrushed boyz before.  Seems like you've been able to direct the paint flow with more precision than I would've expected, although I'm pretty green at airbrushing so what would I know.
"Parry the 6!"
---
---