About six months ago I put some pics up in Da Trophy Rack of some
stormboyz
with smoke and lighteffects, and I promised to make a tutorial about it. It got delayed a bit, mainly due to me getting tendonitis in my elbow from exessive use of the computer-mouse ( well ok, gaming for 12 straight hours a day for a week - I had the flu and I was too tired to do anything else).
Part one: Modelling smoke.
Here's the stormboy finished and the rough wire framework of the smoke built. The pliers are there to hold the model upright, 'cause there's not enough weight on the base - yet. The stormboy is not glued on, 'cause I'll paint him separately.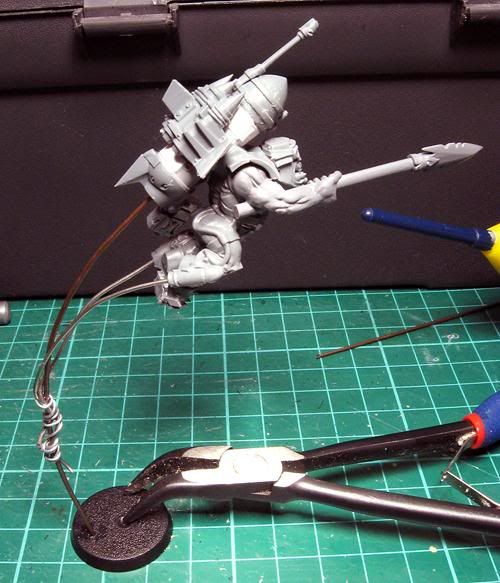 Now I've glued some rocks on the base for weight and to bulk up the frame.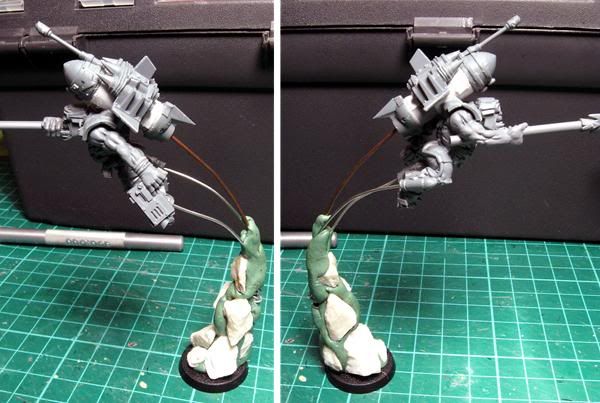 Starting to build the smoke and flames with green stuff. I sculpted the flames at this point.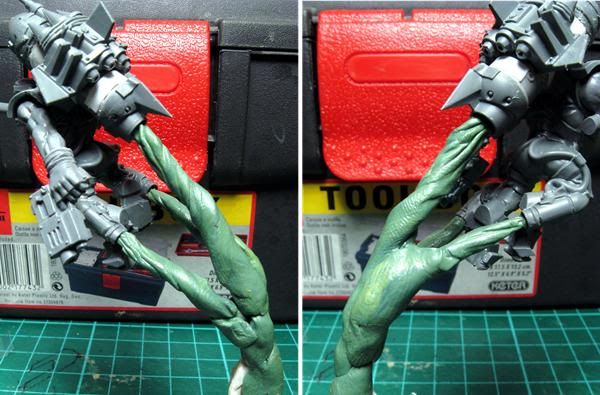 More GS added, just rough, long sausages of the stuff wrapped around the frame.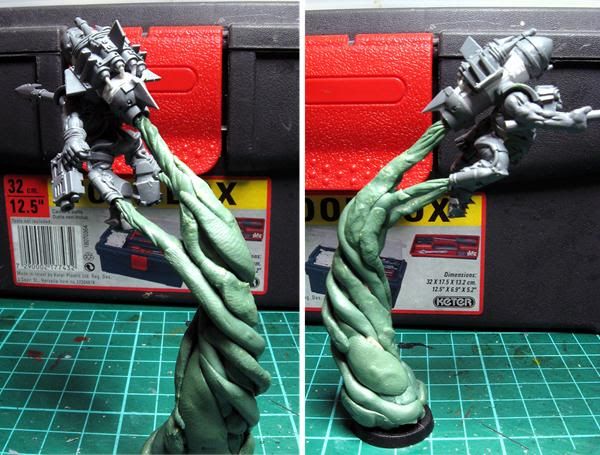 Finished frame: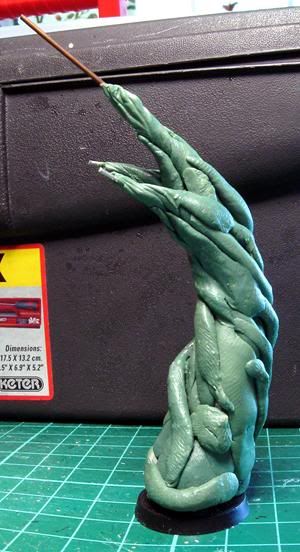 For smoke I used bits of foliage clusters ( by Woodland Scenics, that's what I have) glued on the frame, bit by bit untill I was satisfied. I left the flame-parts visible.
The foliage was soft and new, so I had to harden it for painting. I used woodglue mixed with water, and just paintd over all the foliage bitz. Aftr it had dried, I had to do a second layer to get the bits I missed. Here it is before the glue has dried, sort of "a spruce in wintertime"-look.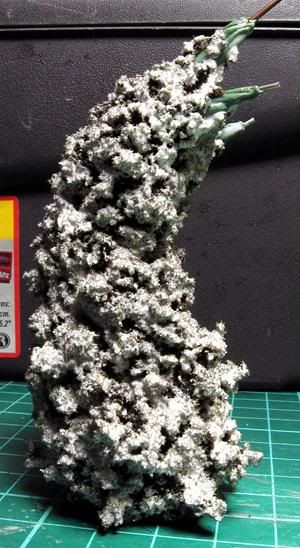 Here they are primed: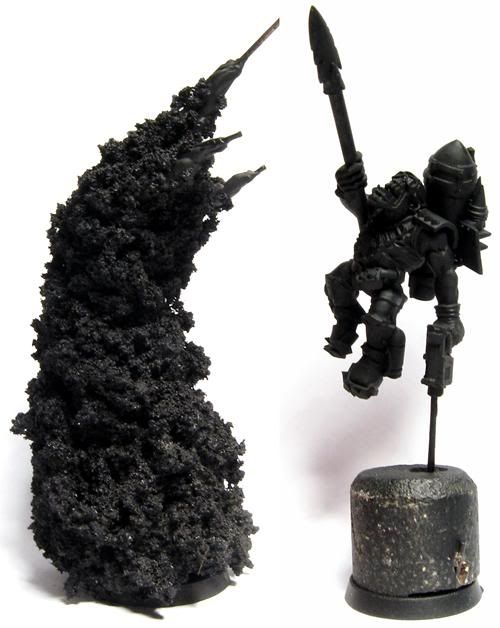 Next: Painting smoke.