Hello! I've been working on a big old mob of boys for ages, having repainted them over and over, before finally settling on a colour scheme, theme and fluff that has made me content enough to purity seal and photograph them.
These are the HQ choices for my army, a small warband of the Wounded Eye Clan. Both have their favoured pets/assistants, assassin grots wielding unstable plasma blades (counts as attack squigs!)
This fellow is Kaptin Azog Gorgunrukz, High War Plunderer of the Ultima Segmentum. He has a cybork arm, 'uge choppa, twin linked shoota, nice hat and attack grot. The arm was made using a mixture of Grimgor's choppy arm, copious amounts of green stuff (having a big trench coat to mould it into helped), bits of orky armour and some old dark panzee spiky bits glued on at random.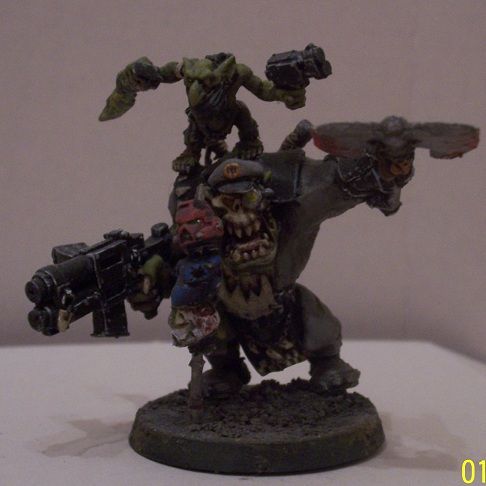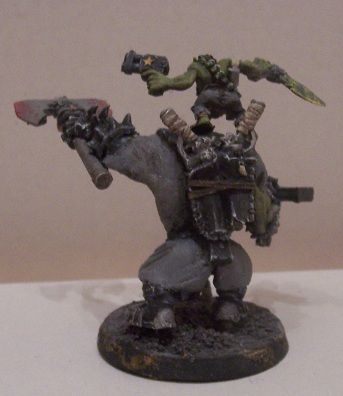 The Big Mek, Izzabork Kingbork Brunork, Big burny makey stuff bloke. He has a burna, awesome cigar, attack grot and kustom force field.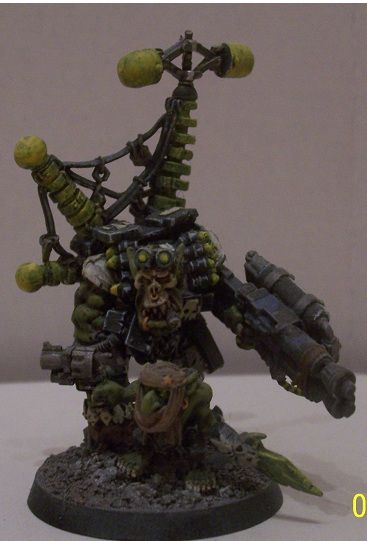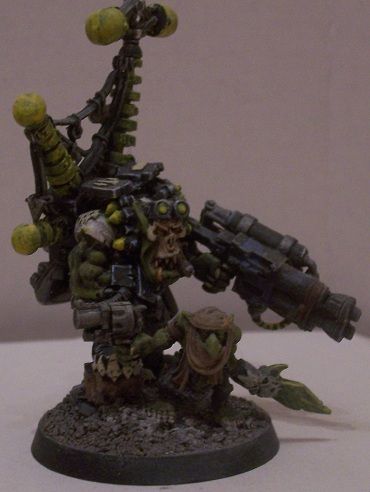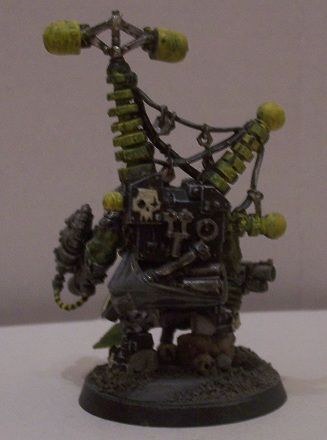 Critiques and comments would be most welcome. Cheers!