A little later than expected, but got it up now.
Anyway, our LGS started a Necromunda campaign and I went with a rather 'boring' Van Saar gang. Plasma gun leader and heavy, heavy stubber and six lasgunners.
The models I had for my old gang were completely misequipped, they were badly painted and I didn't have the parts I needed to re-convert them anyway.
Digging about in my boxes I found some Steel Legion models. Cloaks big enough to hide things under, lots of lasguns and other bits.
Immediately the concept of a gang that spent most of it's time in an area of the hive where acid/toxic waste from factories above fell frequently. Hence the name and their outfits.
Anyway, here they are....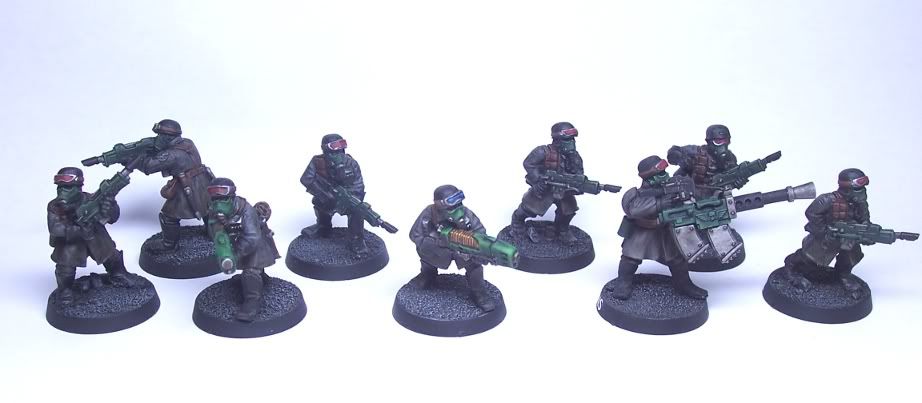 Kluas the leader in a little more detail since I spent a little more time on him.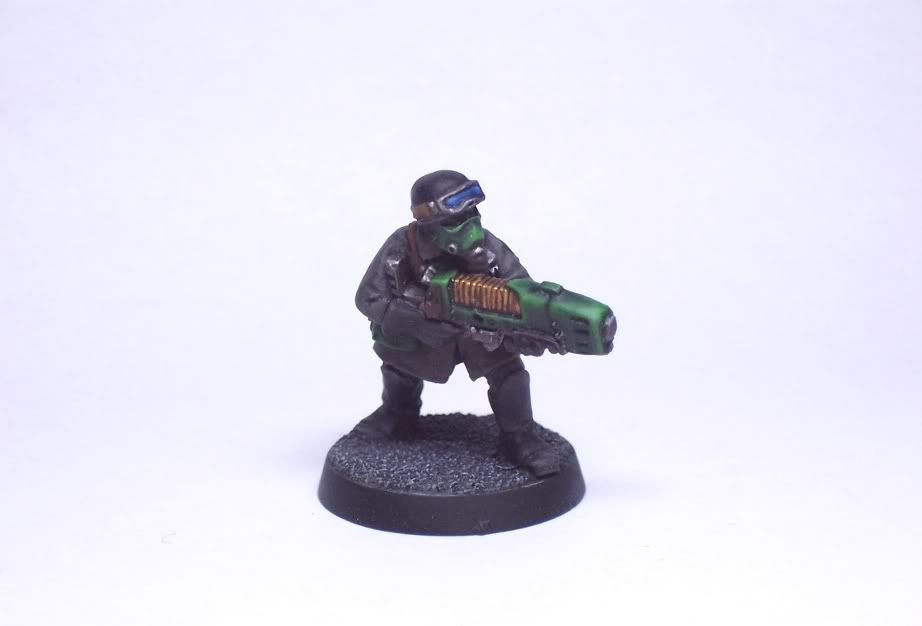 The models aren't that representative now. Most of them are packing plasmaguns now (I know, dirty cheesy Van Saars), Hans the heavy now has a OiaM heavy bolter, Heidi has carapace armour and a forcefield and everyone is bristling with extra gear like photo contacts (for those fun Pitch Black scenarios).