It's been a while since I posted anything here. It always seems like that's how I open my threads, it is true though. Anyway...
One sunny day in June 2010 I saw this model sitting in a charity shop window: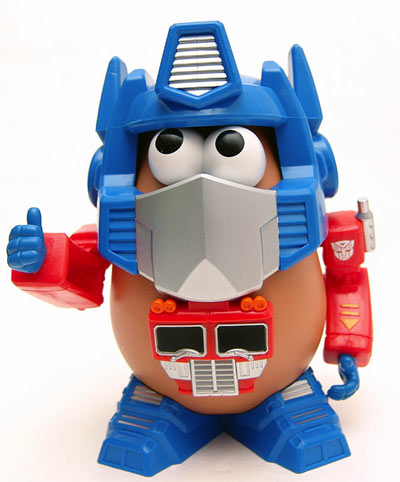 Of course being an Ork I immediately thought,
"I should make that into something!"
. I came up with this plan to turn it into a Big Mek stompa:
The Mr Potato Head Stompa is by no means an original idea, a lot of inspiration was drawn from IronDog's
'Tater Titan
, and various discussions before that.
So I worked on it on and off for the last 9 months. It's finally got to a stage where I could consider putting it on a table. There's a lot of detail work to do and I haven't included shots of the rear because it's very bare still.
I have an apoc game lined up in a couple of weeks and am hoping to get it more table-ready by then, including giving it a base (for stability). At the moment I think I'm happy enough with the lifta droppa arm, but the dethkannon/gigashoota is looking a bit bare. Perhaps it needs a massive ammo feed or similar? Will have to work something out for that. Suggestions welcome!