Real life has once again zogged me on the noggin' and kept me away from all things orky for too long. Things are hopefully changing now and I've managed to make good progress on my first piece of proppa terrain - a looted bastion to serve as Gaf-Naz's Ork Town Mayor's Office.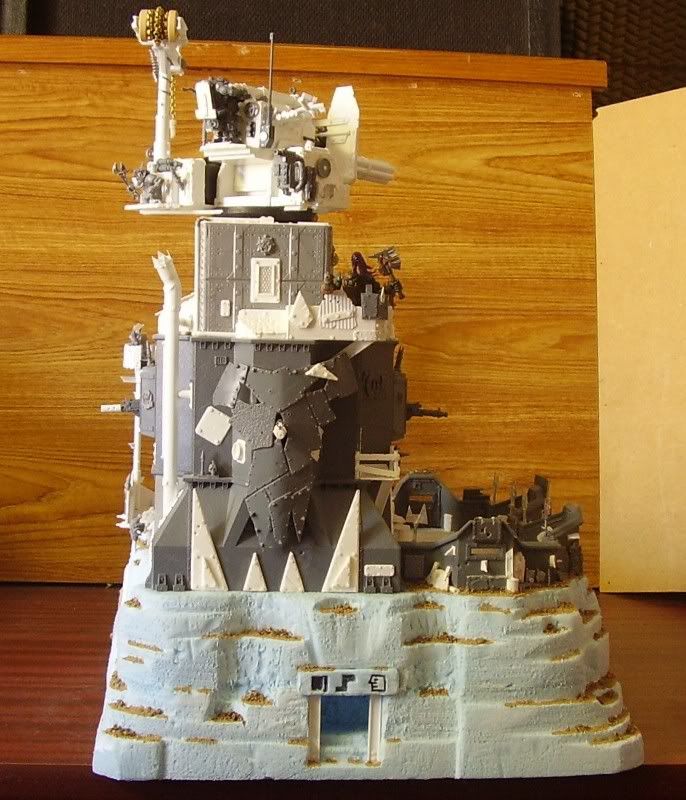 The front door and 'fluffy' the guard-squig's kennel.
No proppa bad moon boss would have an office without a kustom monoliff out front.
The Ork Town 'Oomie Liaison Officer is inside the cage - he acts as Gaf-Naz's spokesman to the 'Oomie slaves and trade contacts. The fantasy giant head is meant to be that of a recently krumped demon prince that Gaf-Naz defeated whilst on his recent sojourn from Ork Town.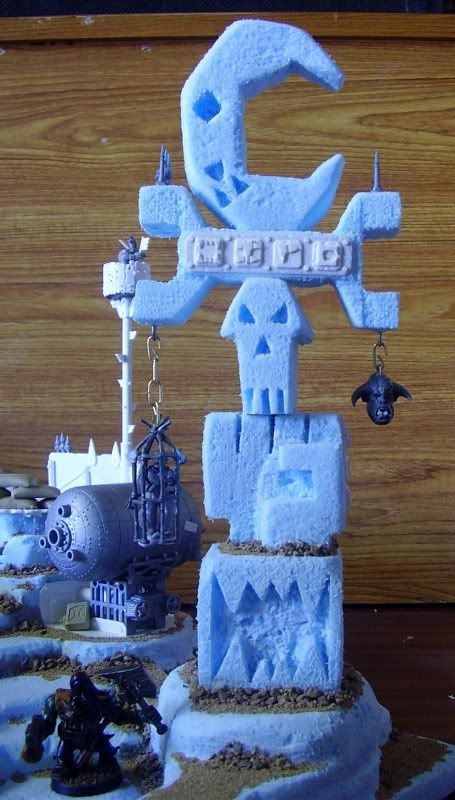 The boss' drops are full of tasty shrooms and squigs, and an ideal place to display his trophies.
The outflow from the drops is siphoned off and distilled, and sold as premium squig fuel to the Ork Town residents.
The drops will be filled with some sort of murky resin / water effect once painted.