Right,
We've needed a new version of this thread for a little bit. The preview image of another Forgeworld Supa-Heavy Tank has really kicked this off.
I'll try to make sure any Rumoured images are stored in this initial post:
Upcoming Forgeworld Releases:
Forgeworld is in the process of developing a yet-to-be subtitled
Imperial Armour Volume 8
that is rumoured to be released in Q1 of 2010. No further confirmation on the accuracy of Q1. Other rumours indicate later in the year.
Many of the vehicle kits and figures that will be part of this book have already been released and are available for purchase through Forgeworld found here:
http://www.forgeworl...RE_ORKS_21.html
A Brief summary of what has already been released as part of the IA8 project:
Nob Warbikes (Unit of 3)
Warboss on Warbike
Halftrakk
Decal Sheet
Trukk with Enclosed Cab
Battlewagon with Supa-Kannon
Gretchin Crew (11 models of 12 gretchin)
Big Trakk
Supa-Kannon*
Kill-kannon*
Big Zappa*
Big Lobba*
Flakk Gun*
Grot Sponsons
Mega-Dred plus 2 interchangeable weapon options (Kill Kannon & Rippa Klaw Arm)
Kill Krusha Supa-Heavy Tank
Mek Boss Buzzgob
Here's what appears to be a new Forgeworld Ork Supa-Heavy Tank based off of the Kil Krusha Chassis: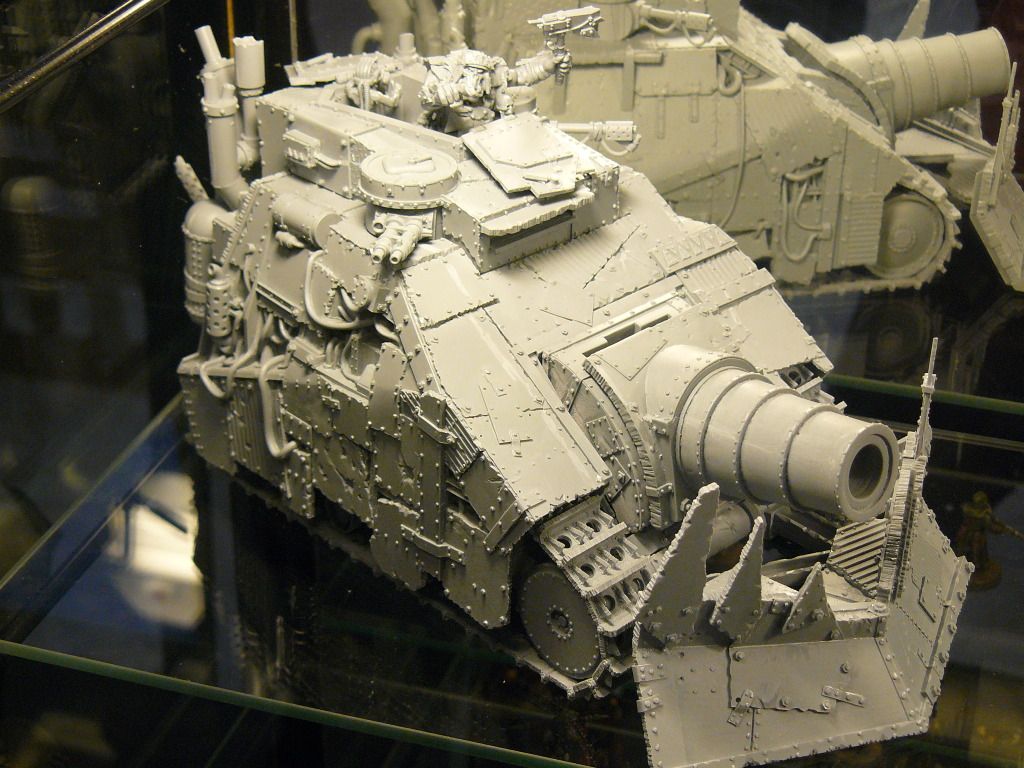 Upcoming GW Studio Releases:
Plastic DeffDread
: -Release date March 2010
Plastic Killer Kans
: -Release Date March 2010
New picture featuring Sprues from the Deff Dread, the Killer Kans, the Venerable Dread, and the Battle Missions Book: