The two meks stood eye to eye then with a mighty waagh the sounds of engines roaring to life filled the valley and black oily smoke filled the air. Each mek presented their wagons for the community to chose which one they liked best.
Morfangdakka's Looted Wagon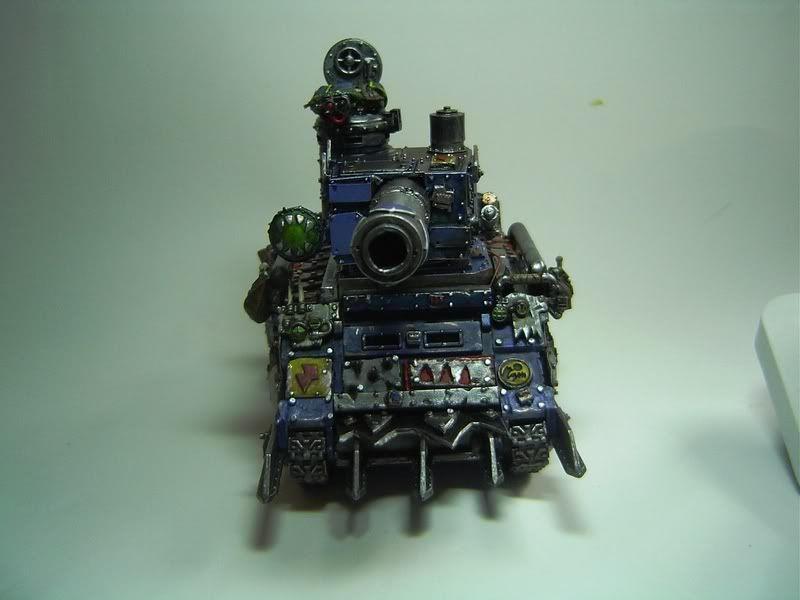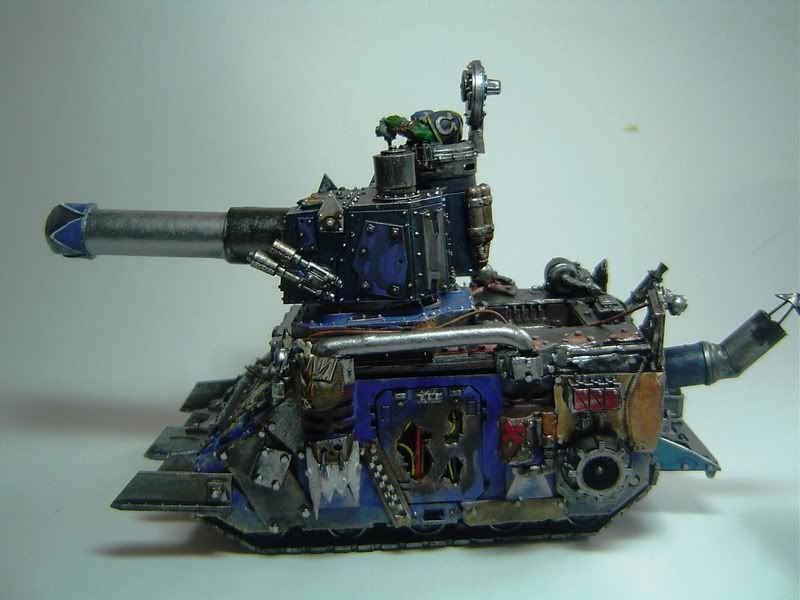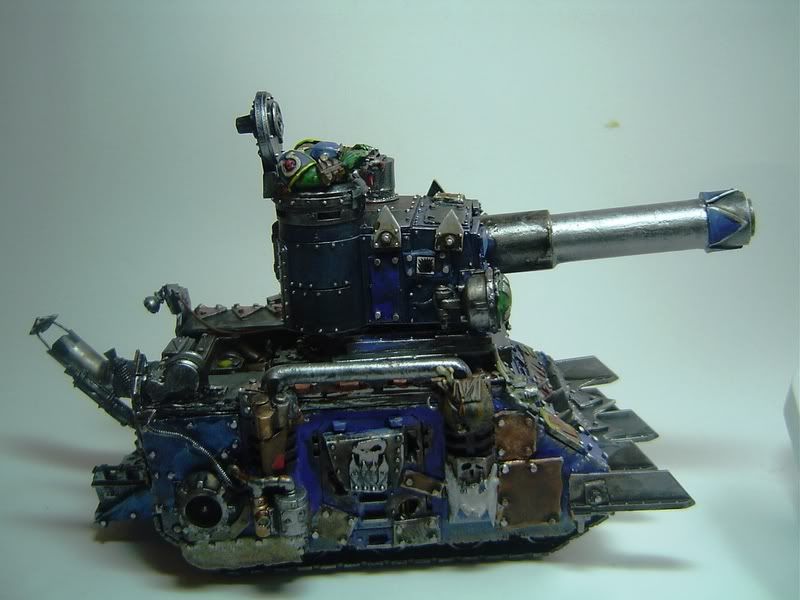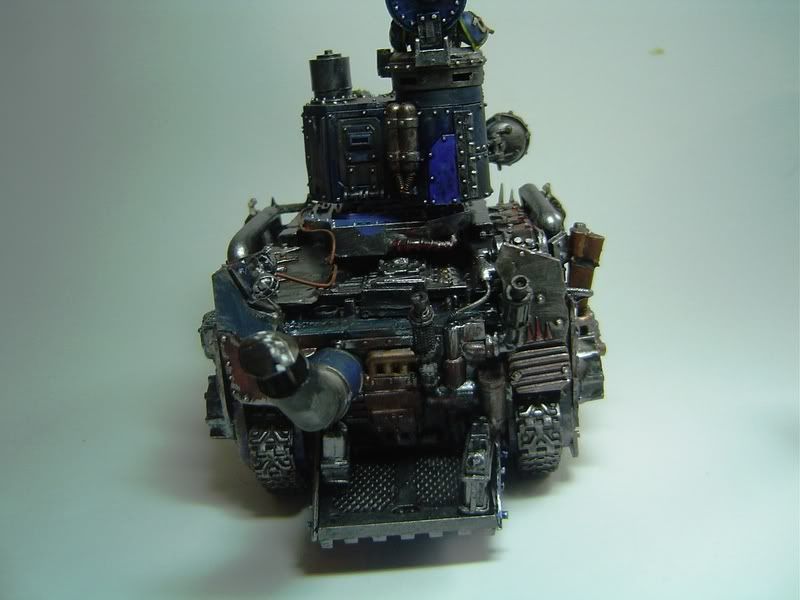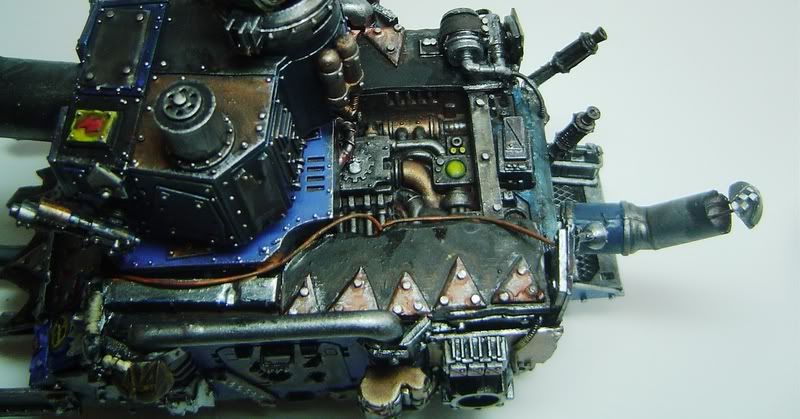 Next up is MoOg's offering
Also a big thanks to MoOg for getting me back to modeling after a 4 month break. Hinch the badmoon symbol on my wagon as a nod to my fellow mek.