So, as some may know the diving suit gargant is officially trashed. After the fall it was in bad shape, following that I tried to do a water base using a 2 part epoxy, which never set fully. Long story short I messed up. I tried to peice it together, but I was feeling frustrated, so I decided to start work on a new gargant. It is based on the Aussie classic by Lemmingspawn (whom I noticed is now a forum member here). I liked the steam power look of his work, so I shamelessly looted some of the shape.
Here is where I am at currently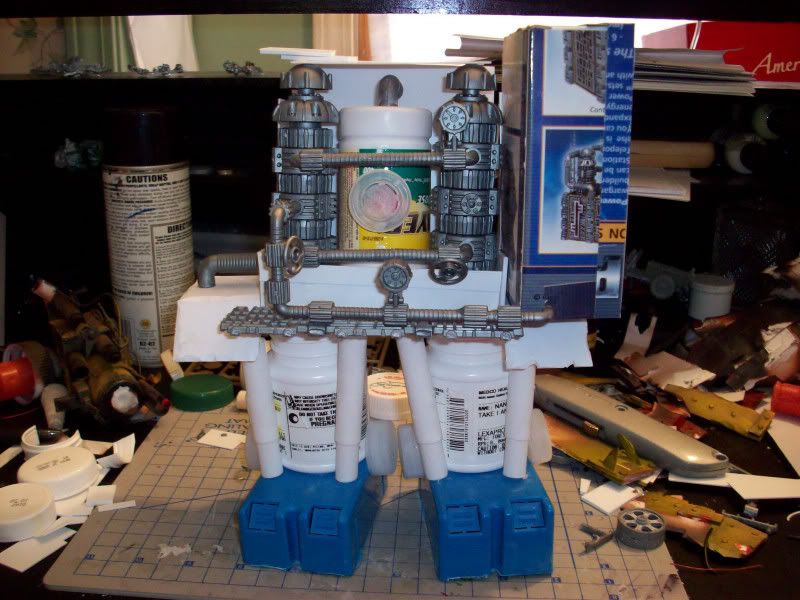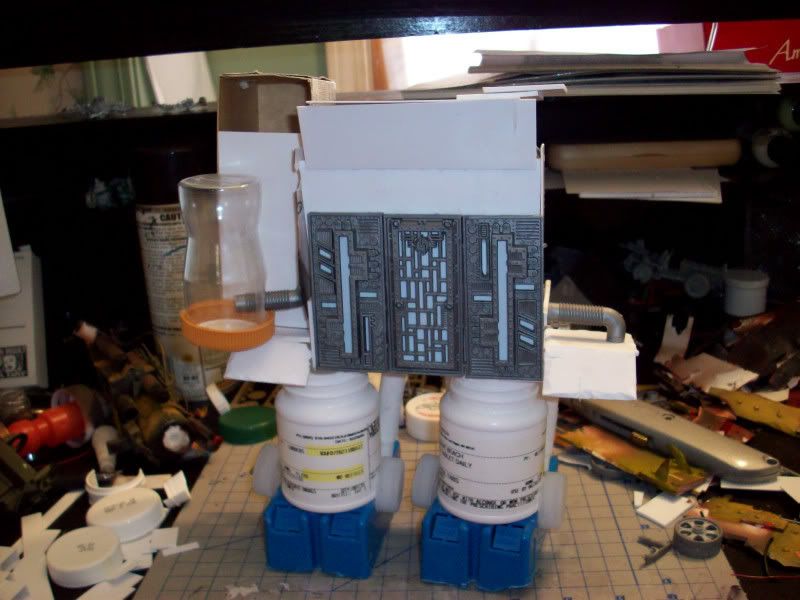 Chasis, used the IMEX powerplant and plenty of plasticard/caps and various other plastic bits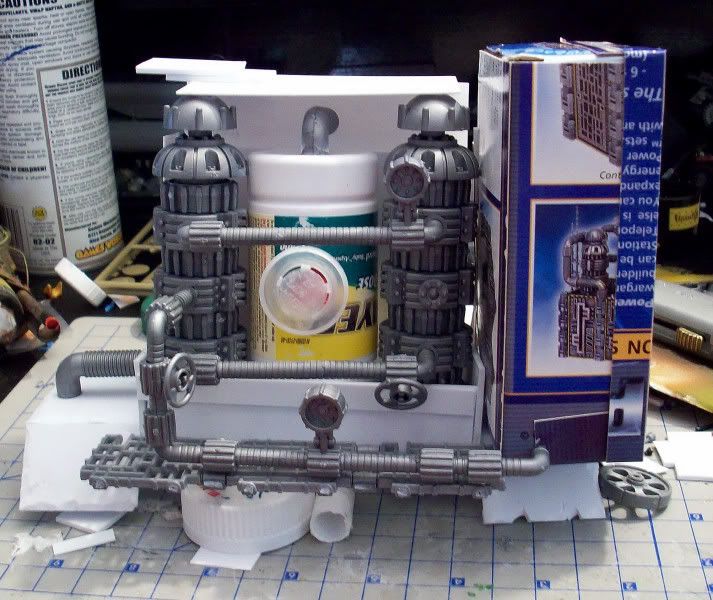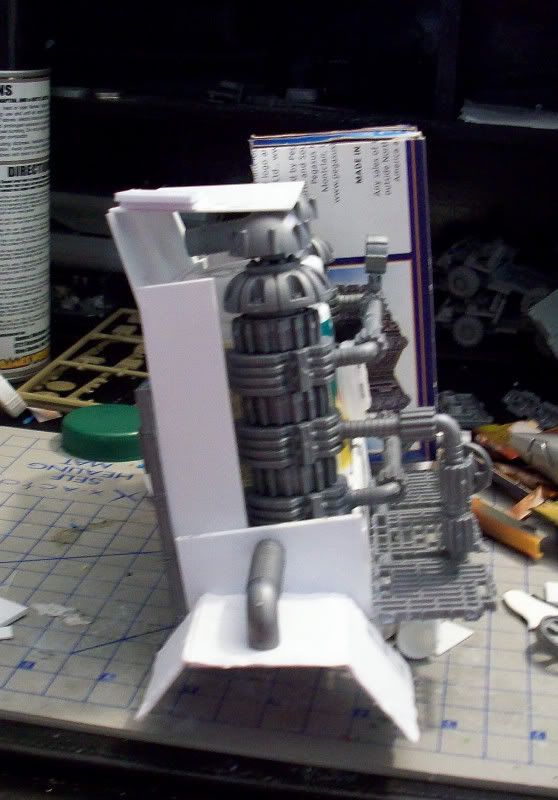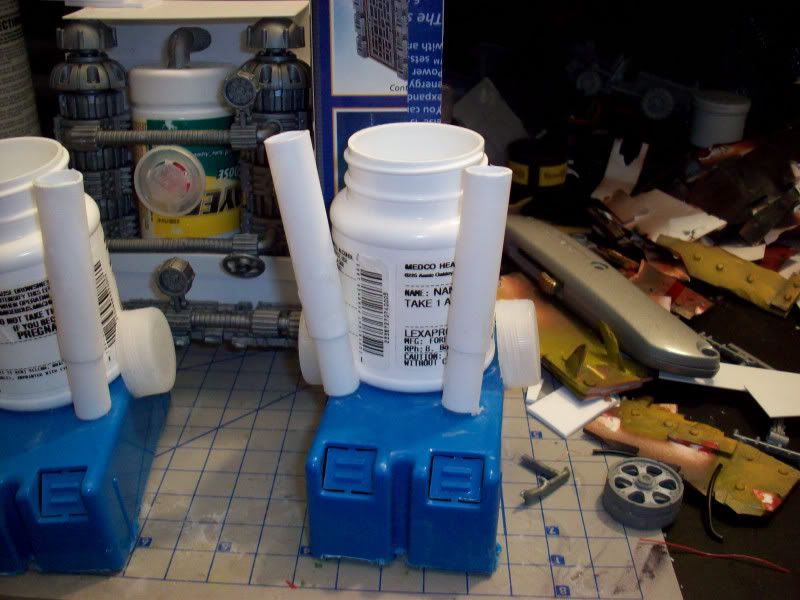 This is the simple version of the legs, I think it will need some more plates, as well as the pyramid spikes that Kr00za uses, plus more worky bitz.
Here is somewhat of the direction that I am heading. I am not sure if I will do a head (pictured) or an open top. I like the look of the head, but the open top has so many possibilities as well. I am going to do an armored "skirt" similar to Eins and the concept art, so the screw tops will not be visible. Also been workin on an arm, which is very WIP at the moment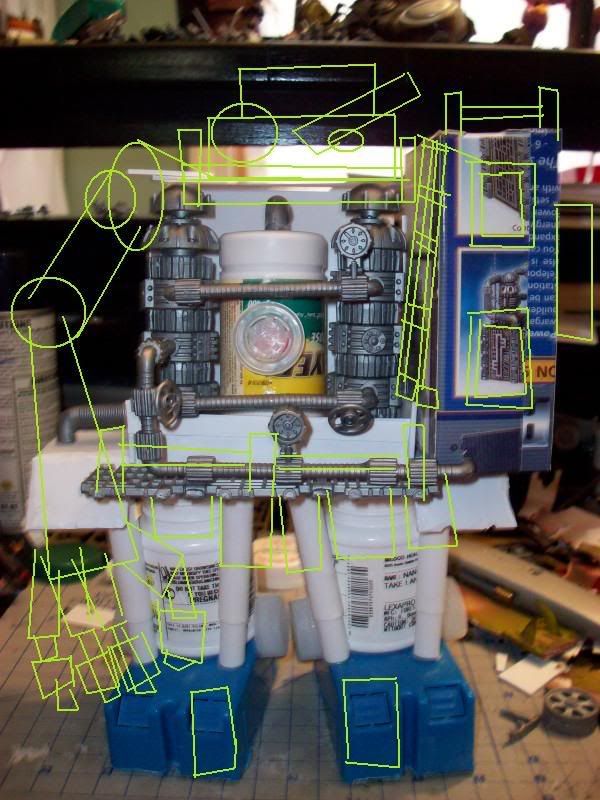 C&C welcome and appreciated
thanks
Lorax