Thanks Taytonclait.
I looted the blades from another forum member - thought they looked ded killy.
Added a few decals and weathered the yellow areas. Sponged on Rotting Flesh, Dark Flesh and then Boltgun Metal (mainly on the leading edges of the blades & wings and on the front edges of the kotptas). Then washed with Gryphonne Sepia.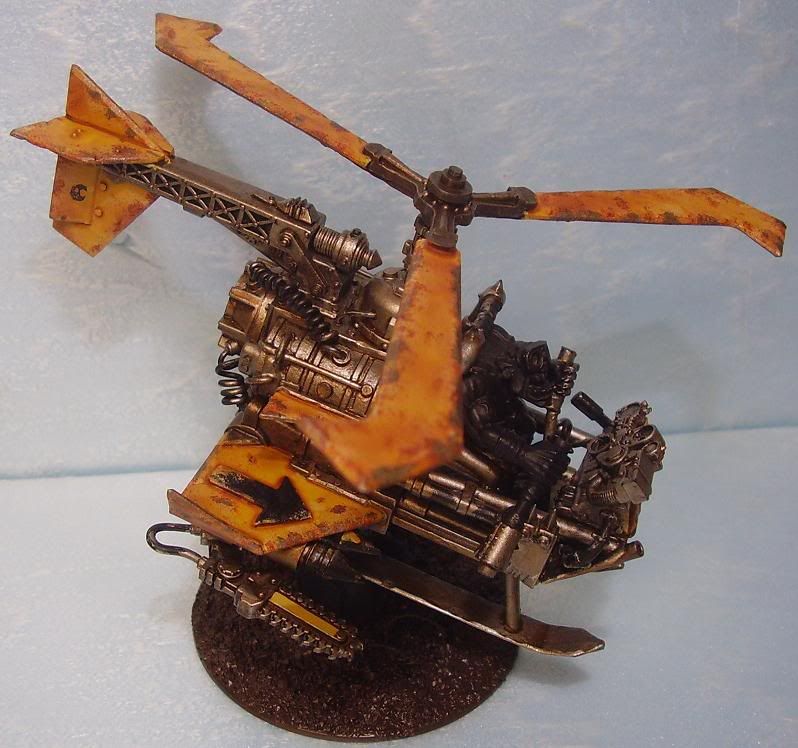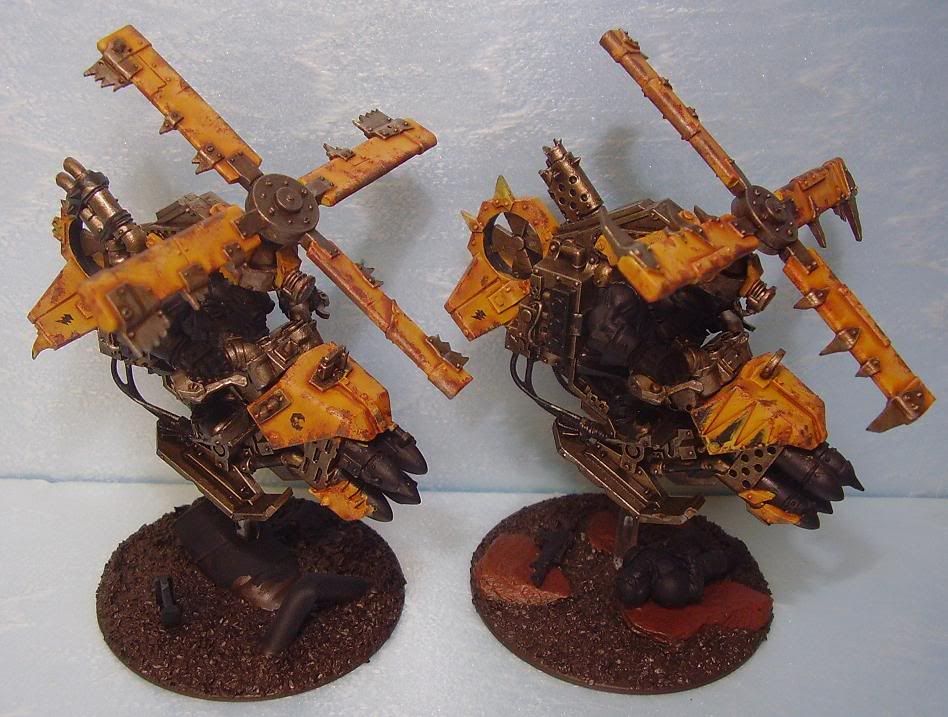 Hope to get some more done tomorrow.