Had some spare time this evening so I managed to make an early start to my threat for April.
Having seen alot of great deff-koptas in the Mek's Garage recently I've decided to take Gaf-Naz's Inter-Hive Firm into the air. I was tempted by the jetbike design but decided on the classic gyrocopter look as I think it'll suit my army better - plus I've been drooling over the klassik koptas by Kr00zA and the Snake for some time, and loved 'Little Nellie' in the Bond films and the gyro in Mad Max.
Started by using the dozer-blade gubbinz from the oomie tank accessory sprue as a frame. Added a plasticard box to the rear to house the engine, with oomie barrels for air in-takes and a jet exhaust from a beakie landspeeder: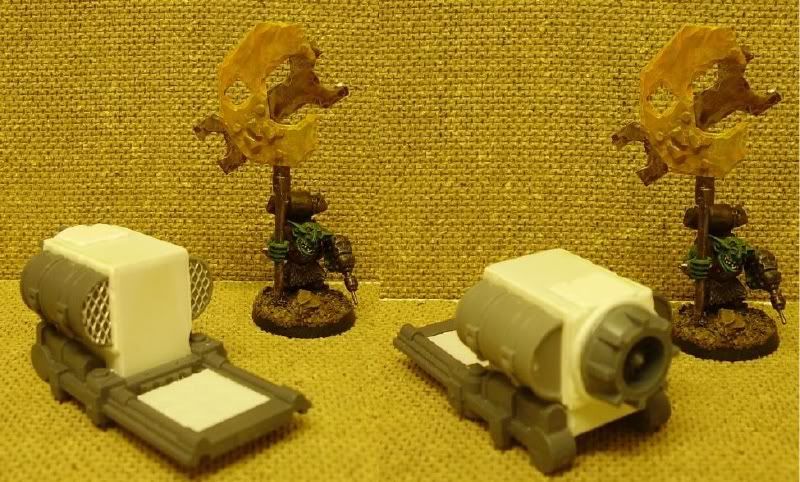 Mock-up with bluetack what I have in mind at the moment: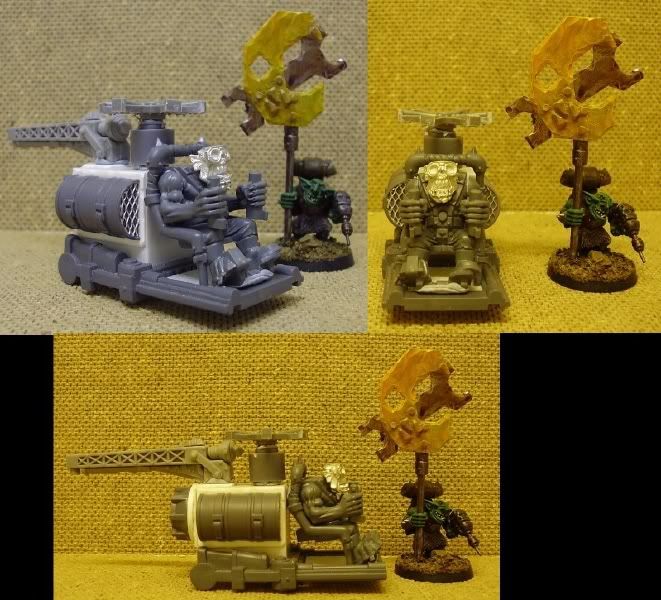 On-top of the russ wheel is a chopped-up WHFB wheel which will act as the hub for the plasticard prop blades. The tail is a strut from an Epic gargant and the pilot looted from my ever depleting Trukk kit.
I plan to add a tail rotor, landing skids, rokkits, buzz-saw and possibly big bombz. I'll also extend the cockpit to form a gob shape, which will house the kontrols and look ded 'ard.
Sporadic updates to follow. All C&C appreciated.
Edited by Gaf-Naz, 20 April 2012 - 07:55 PM.