Welcome to Da WAAAGH
Register now to gain access to all of our features. Once registered and logged in, you will be able to create topics, post replies to existing threads, give reputation to your fellow members, get your own private messenger, post status updates, manage your profile and so much more. If you already have an account,
login here
- otherwise
create an account
for free today!
scratch built Badmoon mega armour Warboss FINISHED :)
Started by
mr orkamedes
,
Mar 19 2008 11:41 PM
#21
Posted 30 March 2008 - 04:06 PM
hi, thanks i didnt think of paper clips thats cool cheers btm the paint job is looking really good too

"I Luv da smell uv prome-ee-fee-um in da mornin'!"
---
#22
Posted 01 April 2008 - 04:22 PM
Great work mr orkamedes.
That's a nice looking paintjob, with a
proppa
amount of
yellow
.
The only suggestion I can make is maybe adding some freehand markings - checks, dags, flames, kill tally etc... - in black on some of the yellow areas.
Ork Town III - Terrain building competition, sponsored by Ramshackle Games.

Do you need some 6th edition fortifications for your army, a new terrain piece or an 'armies on display' board?

Then build it, paint it, post it and move into "da orkiest town in da ooniverse", and have the chance of winning a prize!

---
#23
Posted 02 April 2008 - 06:51 PM
after a month of building abit here abit there ive finaly think im finished ( i know the base need some sand run out of PVA glue need to buy some )
thx u to all who commented
so here he is done i think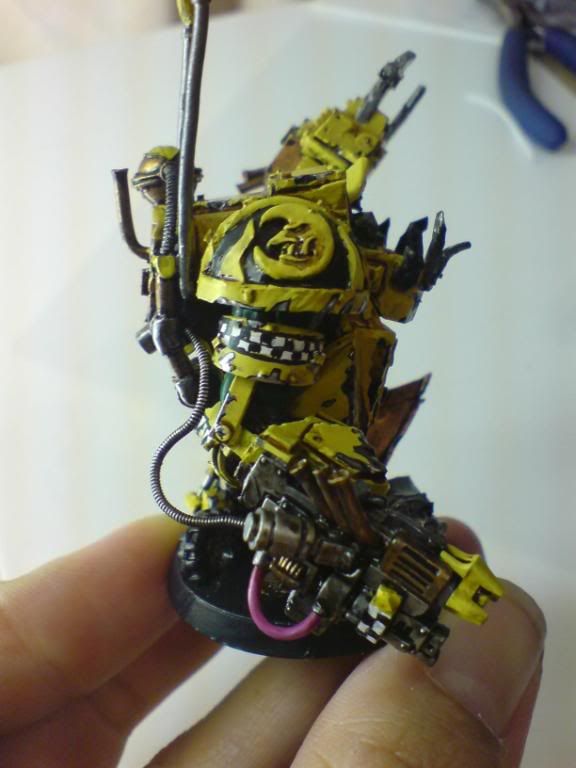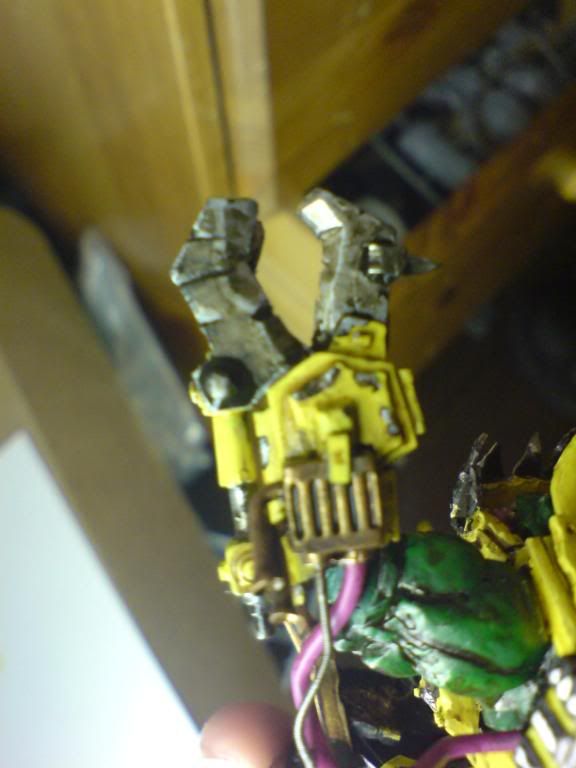 here a pic showing how big the klaw realy is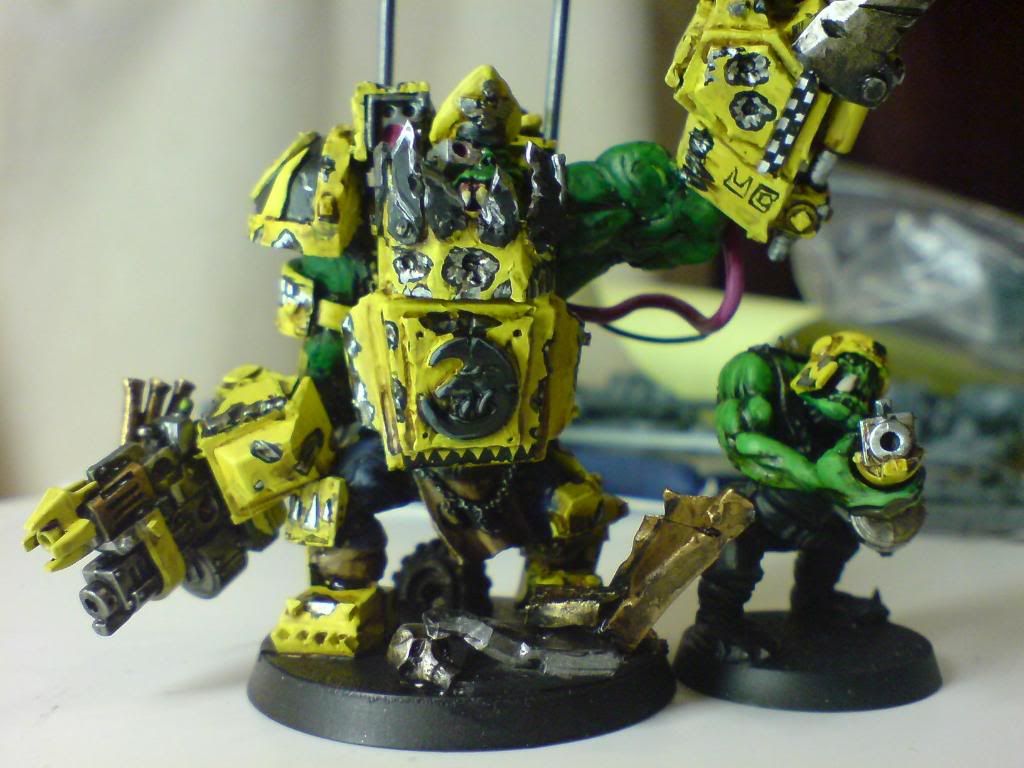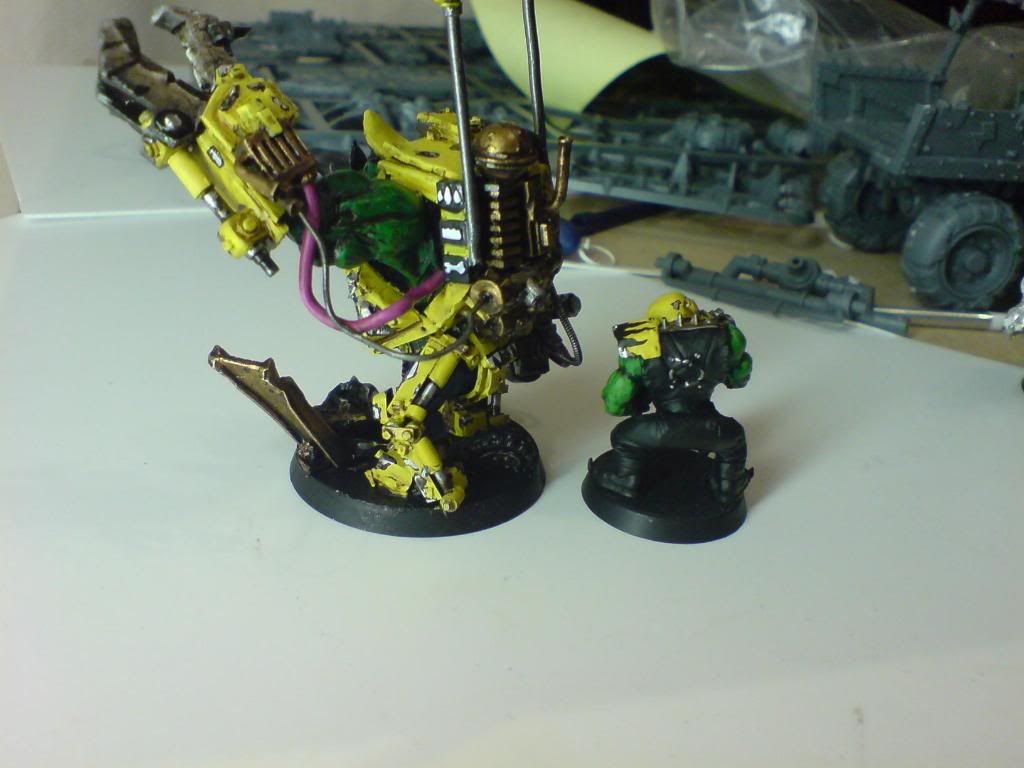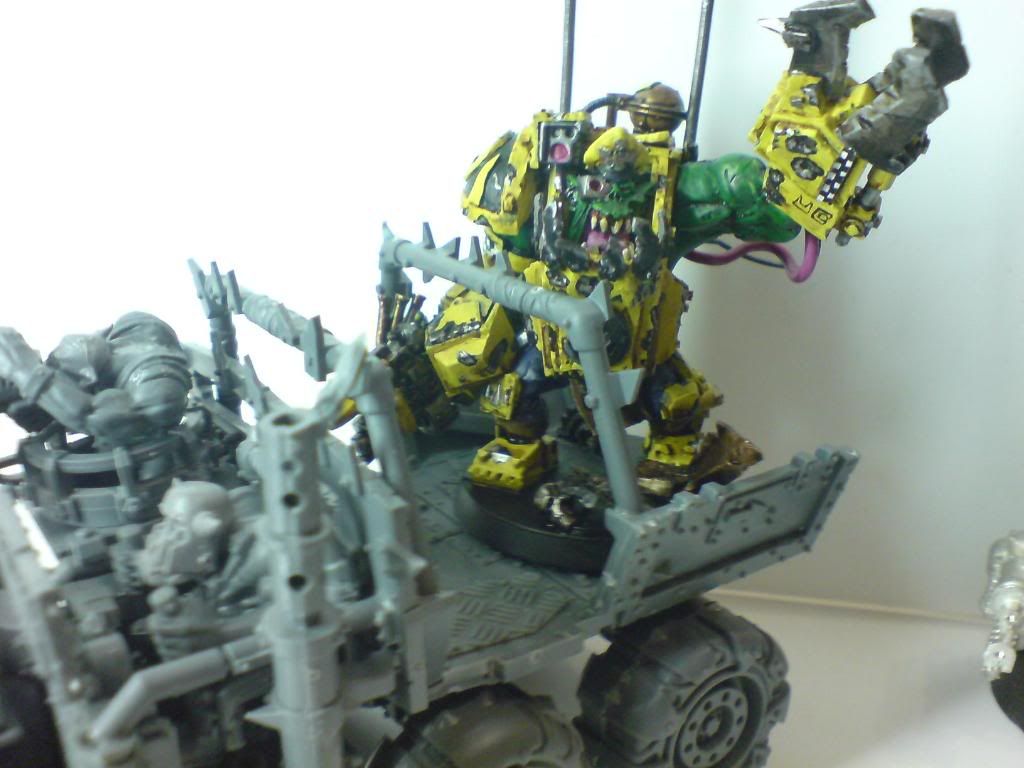 boss is going to need a big trukk
thxs again guy for your C&C
if you spot anything i miss just shout
---
---