I decided I needed a nobz mob in my army(more I got bored and it appeared) so i thought I'd show some pics and explain them:
Group shot: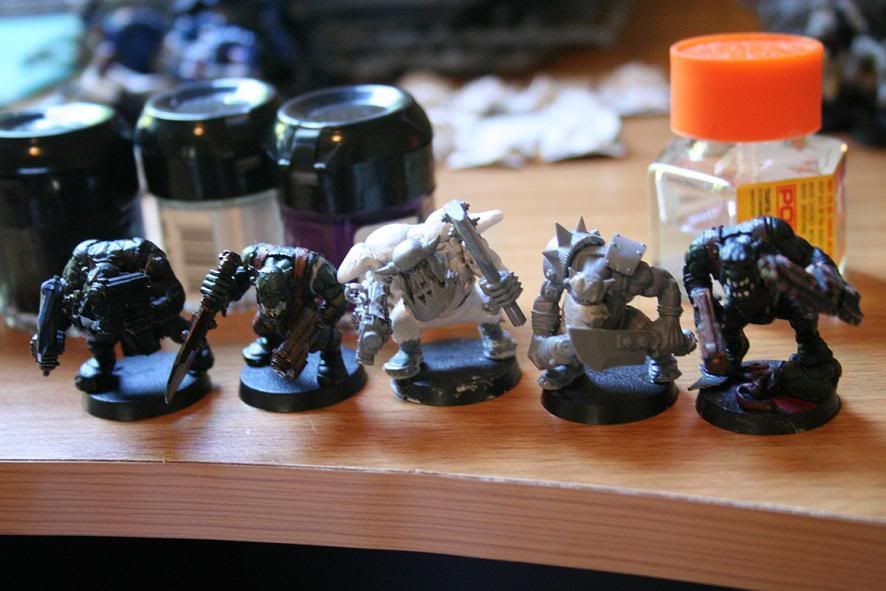 Now the simplest one: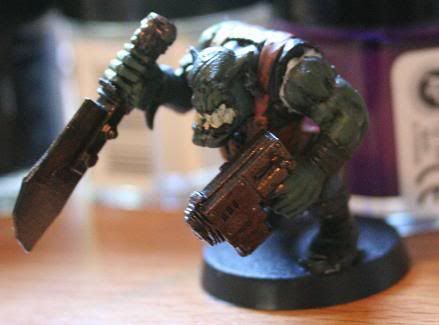 He just has a changed choppa, and is posed in a taller way than the others.
The next one has a base which adds height:
With few modifications, this model clearly stands out from the rest.
More in next post.