I've not been around much recently due to work, but I have been keeping it green.
Once I read the new codex I knew I needed some Lootas in my growing waaagh for the krazy amount of dakka they can generate, so I've raided my bitz box and the new spearhead and started on a squad of 15.
First 4 are stock models from the spearhead - just added a few gubbinz to some of the less detailed areas: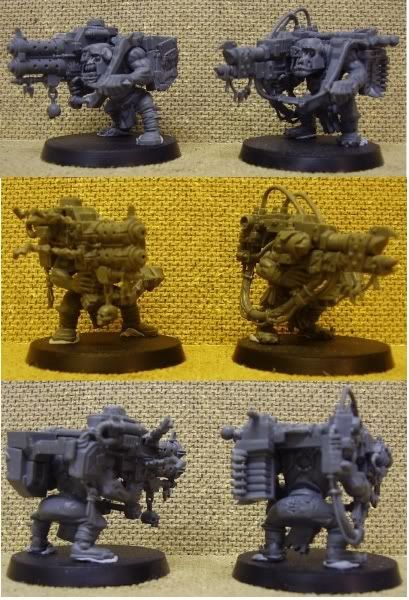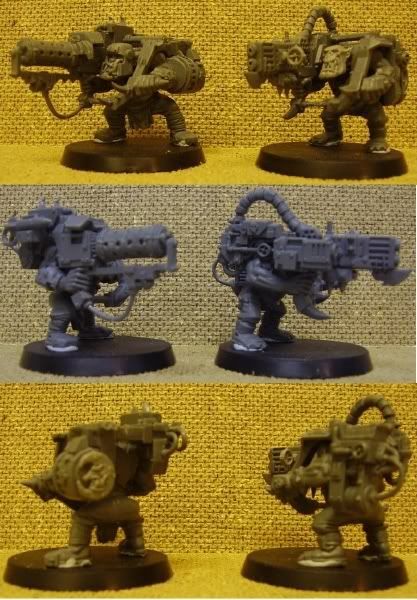 The next 4 are the product of a deep bitz-box - 3 are still to have left arms added by the Dok.
5th one - extended belt-fed big shoota with underslung melta and auxillary rokkit:
6th one - lascannon with drum-fed heavy stubber:
7th one - clip-fed autocannon with underslung burna:
8th one - drum-fed autocannon with underslung flamer and shoota:
Hope to get 7 more made by the 27th when I have to field 7000 points of orks against 2 skumgrods.
Watch this space for updates. All C&C appreciated.