Despite receiving some excellent sujestions for a barrelled weapon ammo feed thing, i've totally ignored them and built a gatling gun instead
it was a lot easier to make.
The pictures will reveal all the progress that has been made - note the start of the rivviting.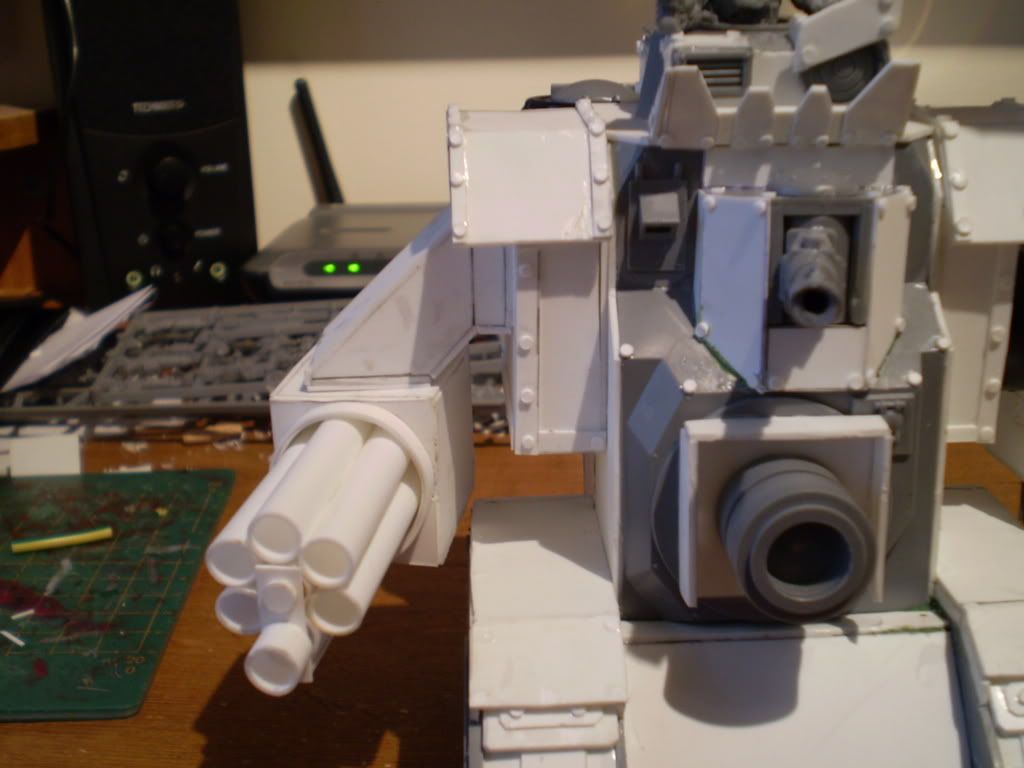 On the lower hull (the big boring slab of plasticard on the front) i am going to add two scorcha's to keep off infantry. It'll be fairly bristling with killy stuff when it's finished. There's also a crew ork climbing the ladder on the back. I'm also going to experiment with hammer head attachments to see what they look like. Then, of course, there's the gubbinization process.
I'm hoping to use this as a stompa in friendly's. I've just got to convince my opponant
The end is in sight (woo hoo!)