There was a little post office worker standin' around my front door when I got home tonite. He was kinda skinny, scrawny and gangly...but mostly green. He had a grin that could dwarf croc, and a nose ta boot. In his grubby little red paint covered hands, there was a box!
It was then I noticed the faint smell of burnt rubber and fungus brew, mixed with the stench of the unbathed. I knew The Easy Waaaaghers had arrived!
I quickly absconded the box and punted the postal worker as far as the gravitational pull of the Earth would allow. I raced in, opened the box...and oohed and aaahed and got ideas for what I was going to do.
The Easy Waaagher's is a Waaaagh community project, making its way across the 50 states and Canada. Morfangdakka has supplied the bikes and a big bag O'Bits. The bikes are going to make their way around the North American Continent, and each member will contribute a rider. They have 2 weeks to build and paint, before the box heads out into the shipping lanes once again. Lucky me, I was first stop!
Now, I had put a bit of thought into what I was going to do ahead of time. Or rather, I had a few ideas. I knew it was going to be a chopper, no doubt about it. I also wanted da boy to be drinking....so I thought it would be fun to throw a keg on the back. My only sticking points are....what am I going to do about handlebars? Suicide bars, perhaps. And then it hit me: HOMICIDE bars!
I am going to attempt to make this bike controlled solely by the big shoota grips. I will post a few more WIP, once I get some more ideas down. This is what I have to start with: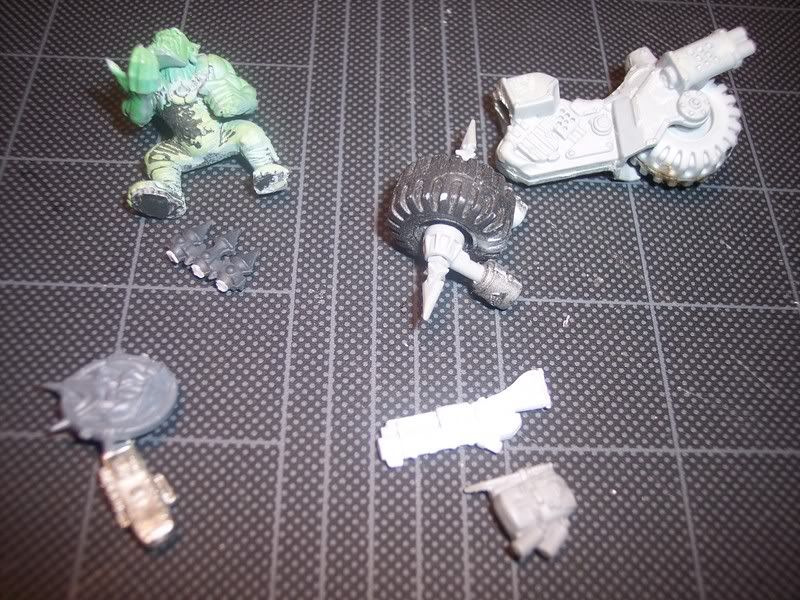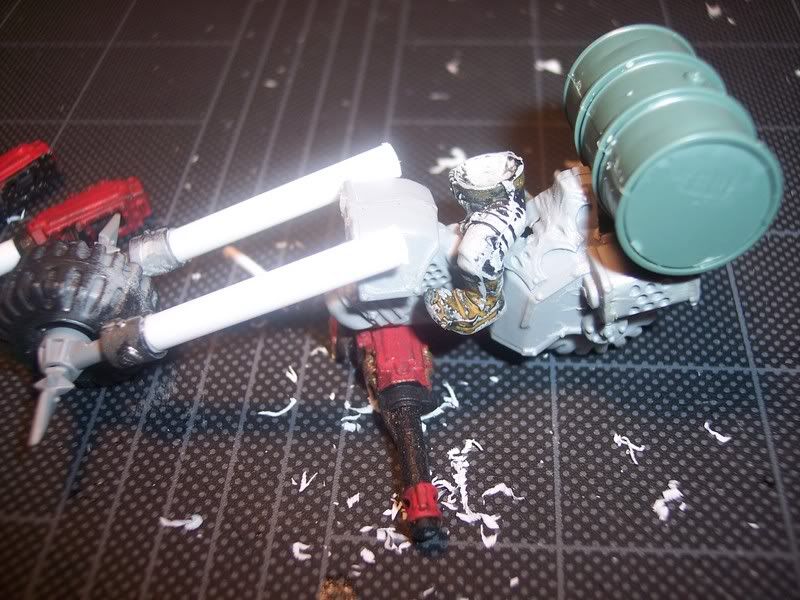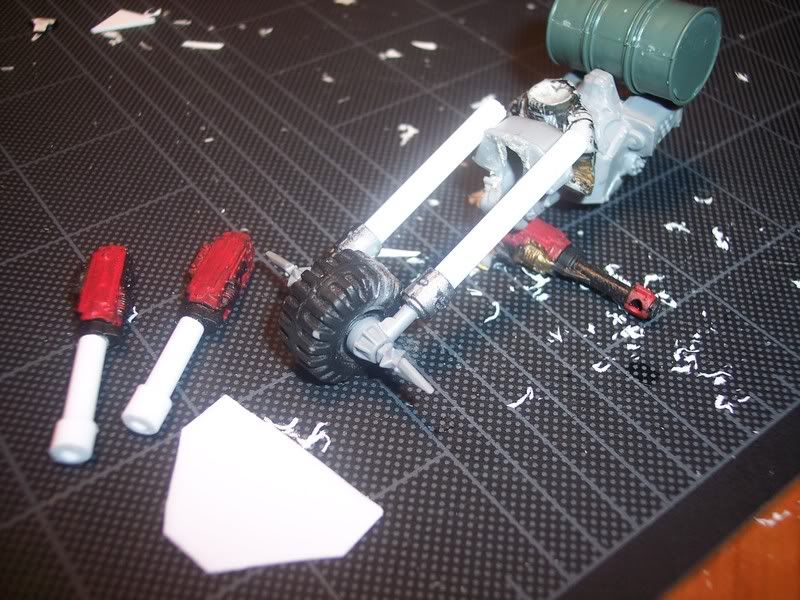 C&C always appreciated, and I apologize ahead of time if none of the words make sense. I am a bit delirious right now