I've finally decided to build another Stormboy nob since I can't use Zagstruk in every battle.
I decided that Fundastruk should have a little extra punch for some of the bigger, nastier things out there, so I gave him a power klaw. Being an Ork, Fundastruk thought that bigger was always better, so he had the meks build him a huge klaw. Only one little problem though...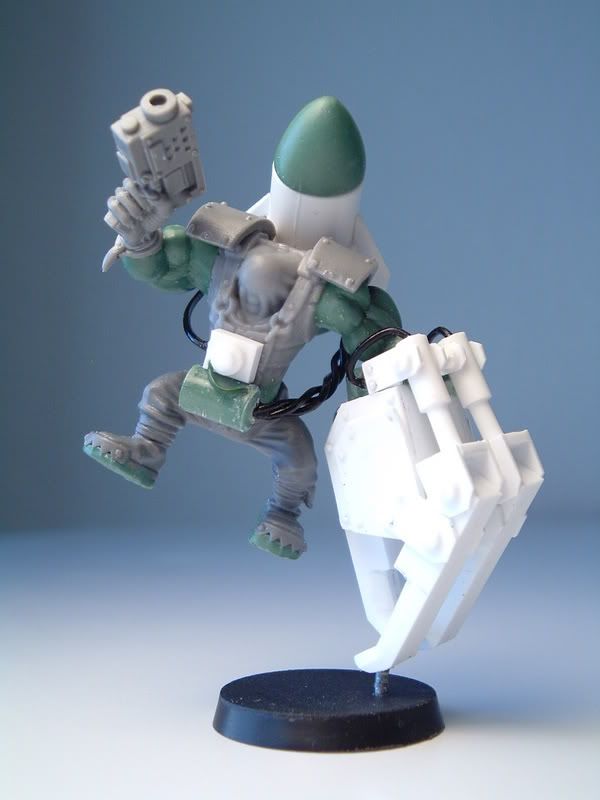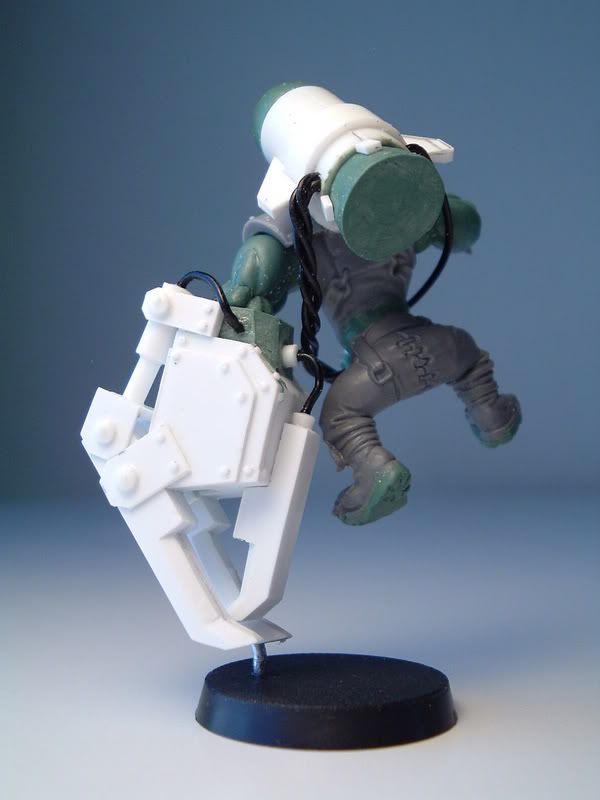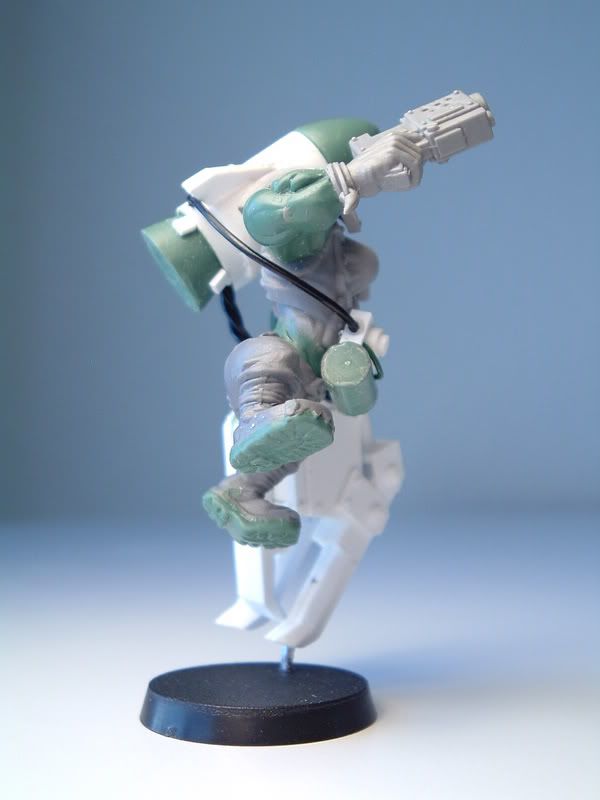 It looks, right now, that he's using the klaw to leap over something, hopefully once I get it based and get the head on it will look like it's dragging along the ground because it's waaay to heavy for the rokkit to get him airborne.