Well I painted up my warboss and had hoped to get some critiques in my army blog, but nobody stepped forward, so here are some pics, and I have a few questions to get people's advice on.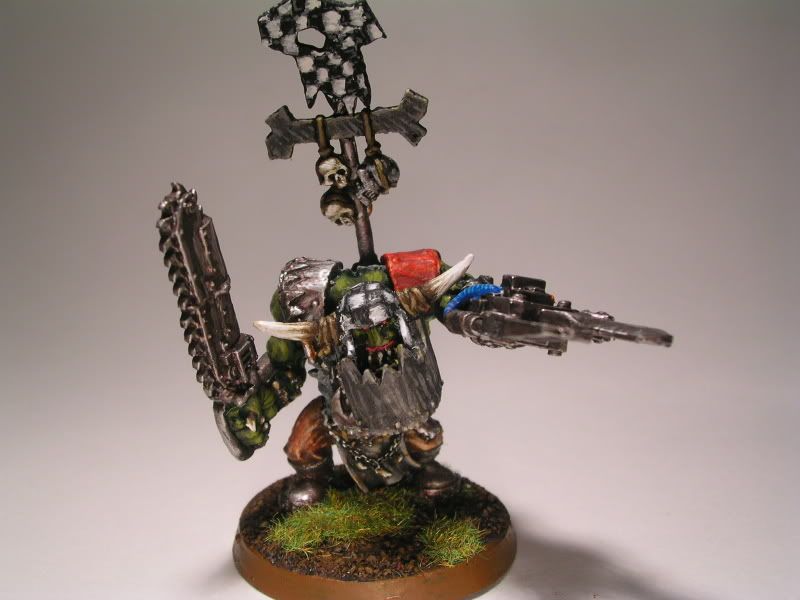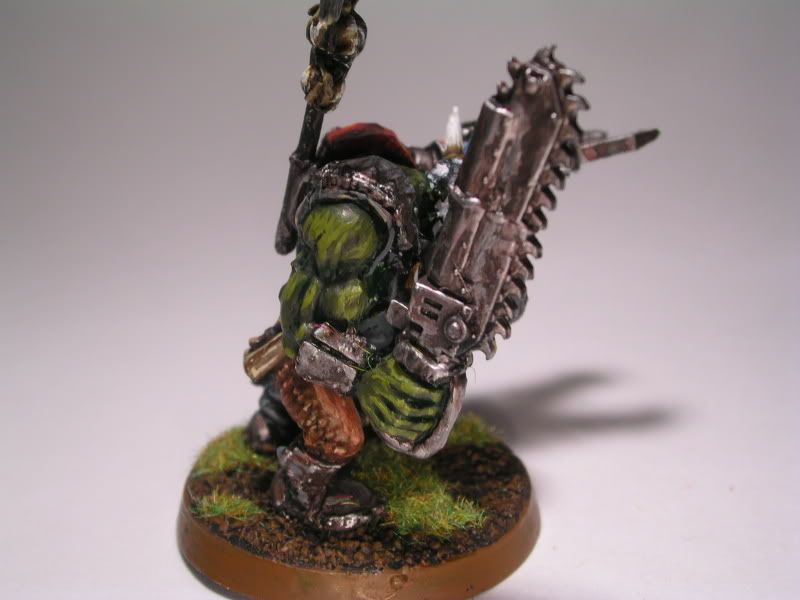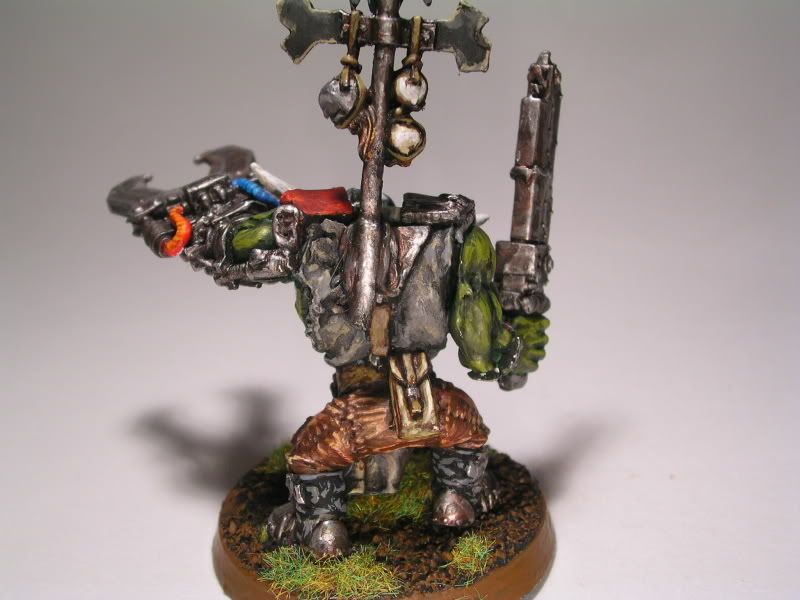 The Klaw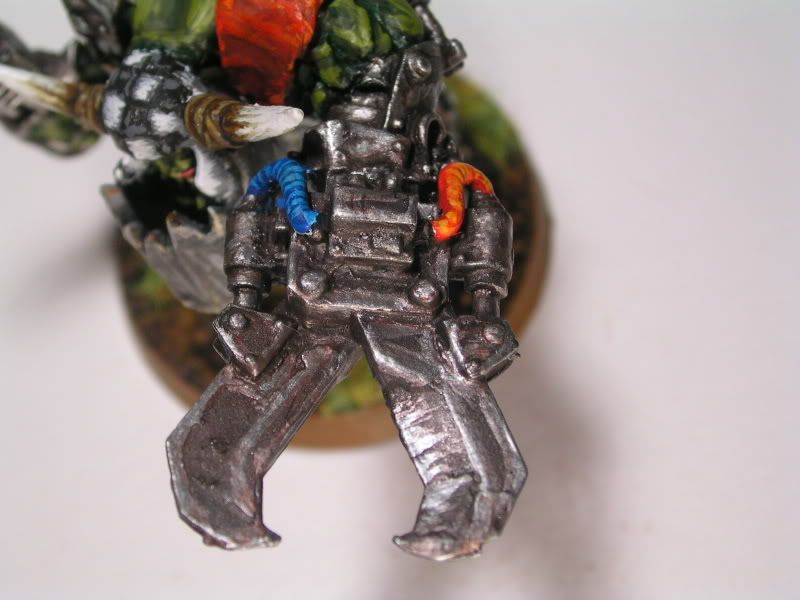 The bosspole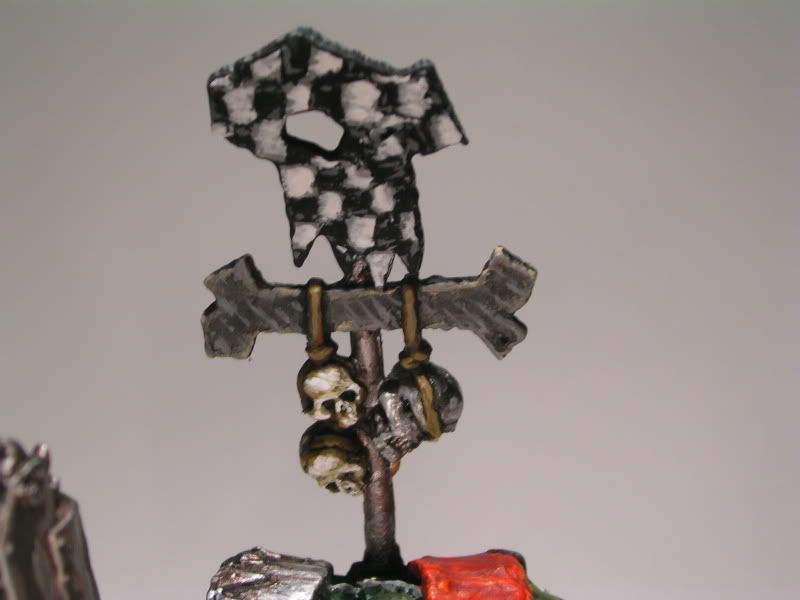 I thought I would paint him darker than the rest of my boyz due to the fact that since he'z da boss, he is da most serious of da bunch!
Please note that I'm not fishing for compliments here (but if you like it I wouldn't be offended by one
), I have a few questions for the kronorks of the ork painting world out there:
How can I get my striations on the skin to be more drastic. They seem too subdued to me.
Any tips for making the skull on the bosspole cleaner?
Also has anyone found a good way to paint eyes under helmets like that one?
Oh and I would like to hear what you guys think about his cloth- in particular his pants.
Anything to answer any of those questions would be great!
-Grotfang