I reckon that instead of shortening the engines, you should lengthen the fuselage and the tail. I think that one of the major problems is the plane's propeller-engine nose: the stubby front would simply exert too much drag when it has such powerful jet engines, and although it's nice to pretend that you can ignore the real life for aesthetical purposes, you simply can't in this case. Why? Because we all have an intuitive sense of "what would work" and what wouldn't, and as soon as I picture this thing flying, I see the engines tearing themselves right off of the plane. And that's not because I know anything about airplane design (I don't), but it just manifests itself as the plane looking "just wrong".
So here's my idea: extend the front of the plane so that it forms a wedge, instead of a point. Cones look really weedy and panzee, but a proppa wedge shape should look quite good and still aerodynamic enough that there isn't that nagging feeling that something is off. Plus, it would make it quite easy to add a ram-like iron gob on the front, for when the plane gets shot down (so it can crash itself into the enemy targets, see).
It should work with various kinds of engine placement; you'd have to see which one looked best.
Here's a quick sketch: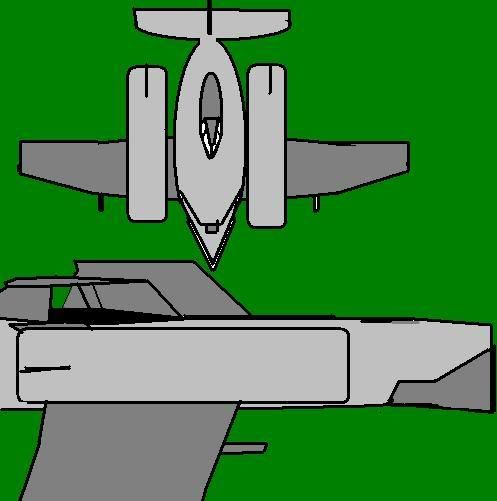 *EDIT* That sketch is awful. I don't know what's happened to my MS Paint ability. Here's a better one: