Erez a blog to making a FightaBoma from a Revell 1:48 P-47D ThunderBolt.
Ok well this site has some good pics of the standard kit...
http://www.aircraftr...Leod/Fea298.htm
Although its a pretty chunky looking aircraft, it wasnt chunky anuf so Ive fattened mine up by adding some width to the hull...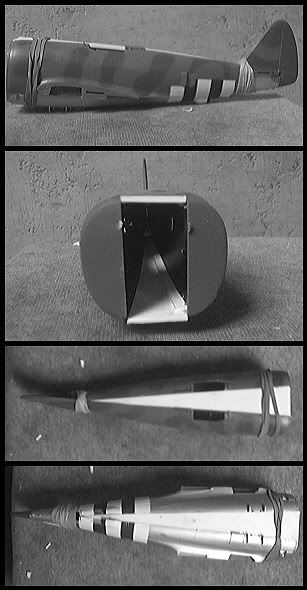 The measurement for these two bits of plasticard is 140mm x 20mm.
Then you cut them into a triangle.
Glue them to one side on the hull... add some suports, let it set and then glue to the other side. Keep the tail together with tape or bands and do the same with the front. Once its all set add some more suports inside and cut away the bit that covers the cockpit.