Greetings Greenskins and Gitz!

It is I, Nonebutone, (None for short), finally returned after..... a... very very very Long break from building Orks.

Now, for those who don't know me, I am a Proper Mek Head, building Kanz/Dreads/Mega-Dreads/Meka-Dreads/Stompas/Gargants... etc. If it has Legs, I build it... If it didn't need legs? I may add them... If it was an Ork at one Point? Might be in a Metal body now. But really, I am a fan of building Ork walkers which look like Orks, So rather then seeing the pot bellied Stompas, you'll see figures that have more or less the outline of an Ork. After all, Humans build things in their Image? No reason why an Ork wouldn't want a giant metal Idol  to his god looking the way he does?

As of Late, I've sold off the majority of my old Ork Infantry, including my previous boss, "BoltKrunk" To a fellow Greenskin player in the area, who was more then happy to expand his army by a chunk. This left me with very little troops, but the desire to rebuild, and rebuild Proppa.
So the new ork force I'm building, is dedicated to The Badmoons, the only Klan wealthy enough to Rent out my creations.



What to expect:
This will both be a thread for me to show off my latest builds, both in progress and completed, and my Army progress, as it grows from the few Squads of boyz to the proper Waaagh I'm planning.
The vast Majority of the items I'll be posting will be of the Walker type, with one... extra Large figure that should be showing up every few weeks As I bolt yet more bits of armor onto it.




Now then, Lets begin with the Mekboss himself, Geargutz Mk1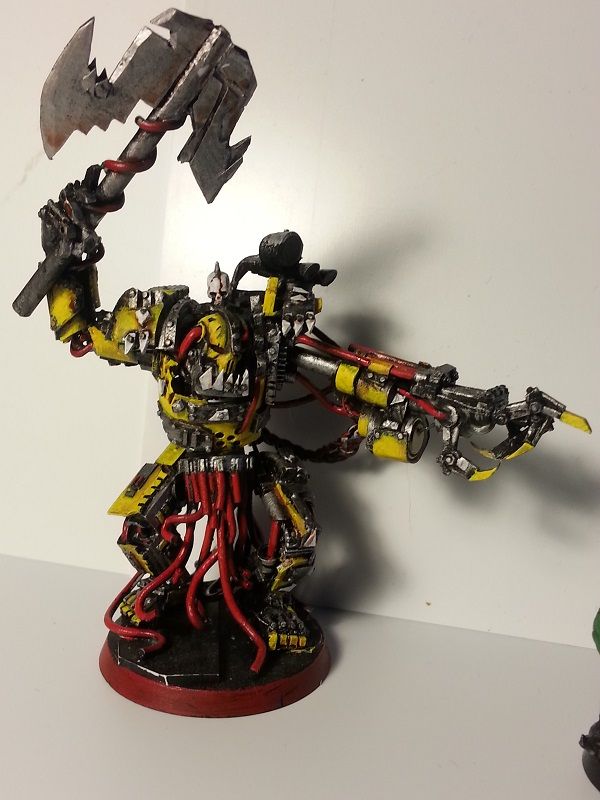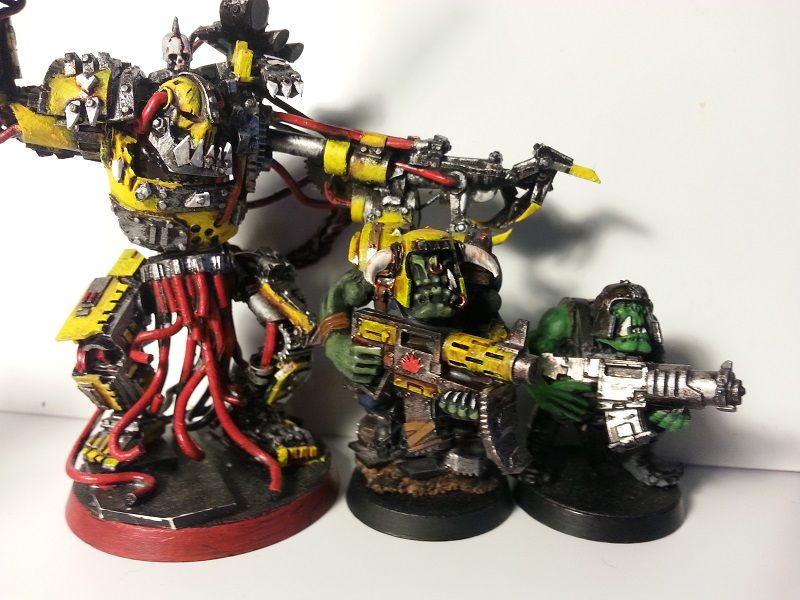 (Scale Shot beside one of my new boyz, and the Generic Ork Boy)
This was the previous incarnation of my warboss, Which I've had for... a good few years, He was big enough, but lacked the bulk th match the new army I was working on... so a new body was needed.



Geargutz Mk2 The Early stages: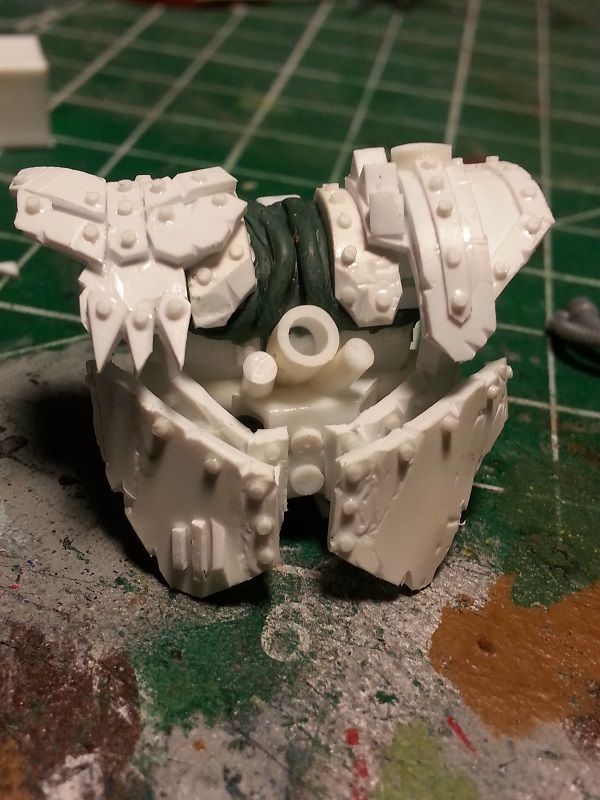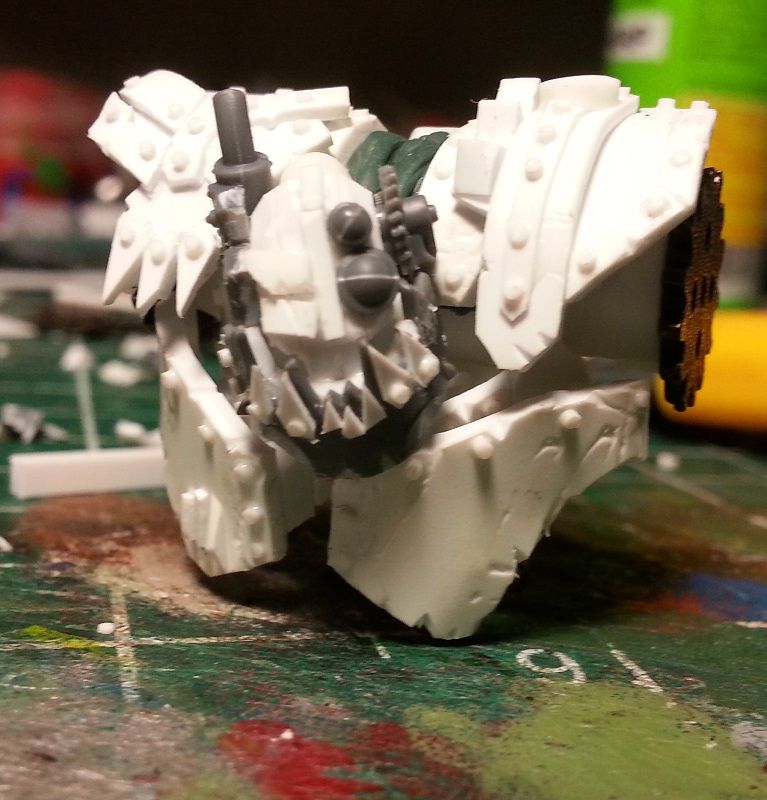 More or less... all armor, big, bulky and... far wider then the previous Version.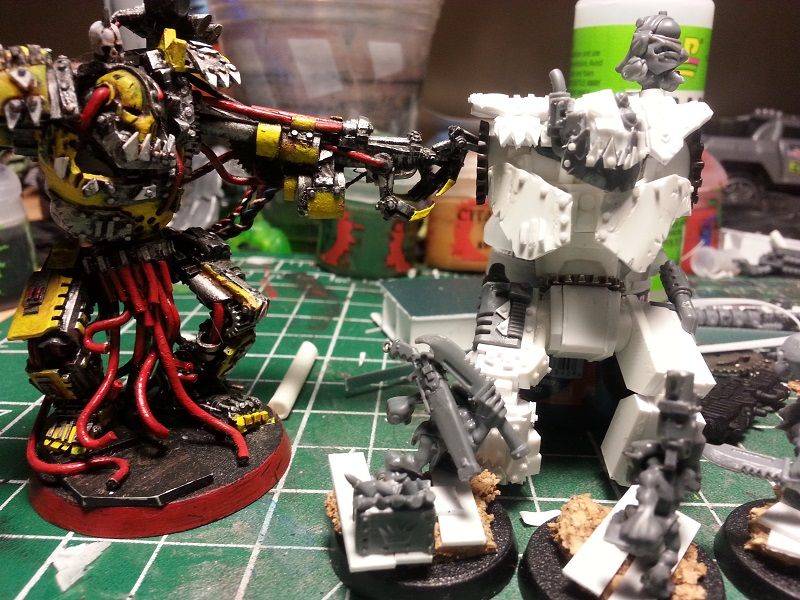 Work Continued, the body being finished easily, with the same scale and structure as the previous... just with more Oompfh.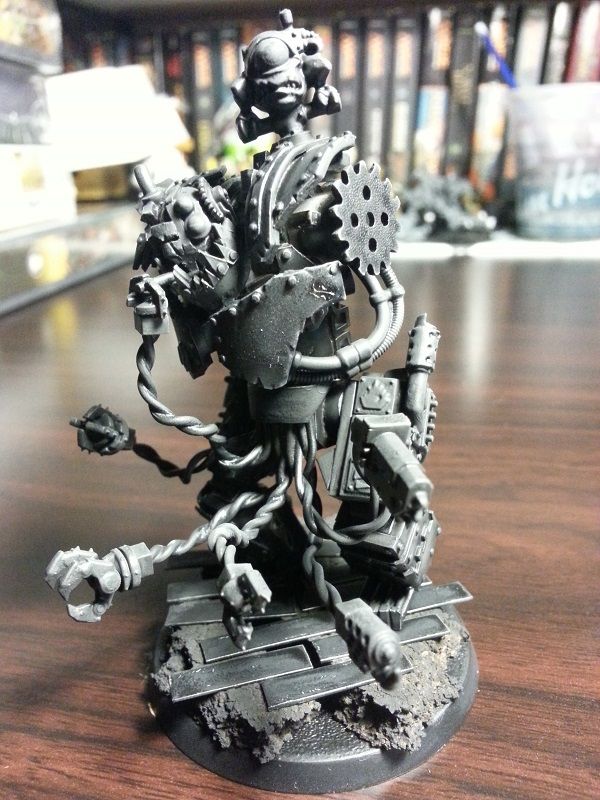 Da boss gets the first coat of paint once hes on his base. (With Cigar holding Cybernetic Tendril arm)

Paint Hits the Figure:


Plus his new Zogging Uge Axe.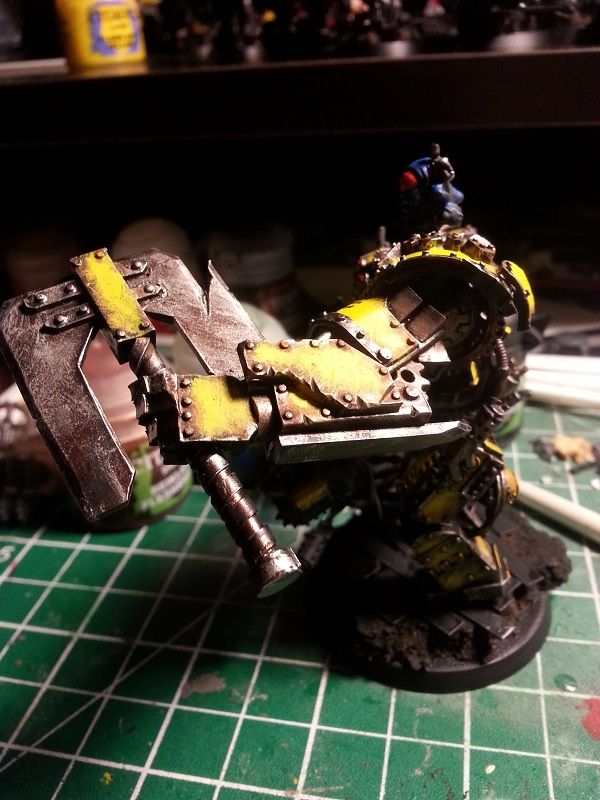 Leading the New Gitz In style.