I haven't logged into this site in yeeaaars....much to my shame. I've been playing orks more lately than my beakies, and I'm loving it!  For some reason I actually play better with my boyz than my Beakies. Odd. Maybe I feel more free to be reckless and not so paranoid about losing troops? I dunno.  Anyway, I figured I should come back. I've got a bunch of Orks painted, and am working on a number of conversion projects, so it's a perfect excuse!
First up is a project I've been working on for quite some time.  Years ago, I saw Irondog's Potato head Stompa (
http://www.irondogst.../mek_tater.html
), and immediately fell in love.  My friends and I chuckled, and I jokingly said I should make that one for my own army. My friends challenged me to do just that, and I agreed to try, "one day" and they called my bluff. Never, ever, call my bluff!  That day came about a year ago when I found a few bags of potato head toys in a thift shop. I paid $10 and got 7 potato heads, and figured this was the opportunity I'd been waiting for.  Seven months later, I'm finally near completion!
Now, because I had so many potato heads, I knew and decided from day 1 that I'd be making more than one stompa.  Thus, I decided to forgo originality in my first attempt. Instead, I opted to try and reproduce Irondog's stompa as closely as I could. I'd hoped this would let me focus on learning how to approach such a project, see some of the challenges he'd faced, and find solutions to them for future reference. One of the biggest challenges was structural integrity, which I'll show later.  So - all of this is to say that I freely admit upfront that I get ZERO points for originality with this project, because this is unashamedly a reproduction. I say unashamedly, because good grief, man, just LOOK at Irondog's original!  It's a thing of hilarious beauty, and I wanted it. I wanted it so badly.
And now, I have it!  Almost.
To start, these are images of my early stages. I had to split the feet, and immediately saw that the malleable plastic used in those feet would likely cause future stability issues if I used them to hold up any part of the legs. Also, my dremel tool died on me during this phase (as in, it would no longer hold bits in tightly).   So, that sucked. I had to cut the holes manually. Sigh.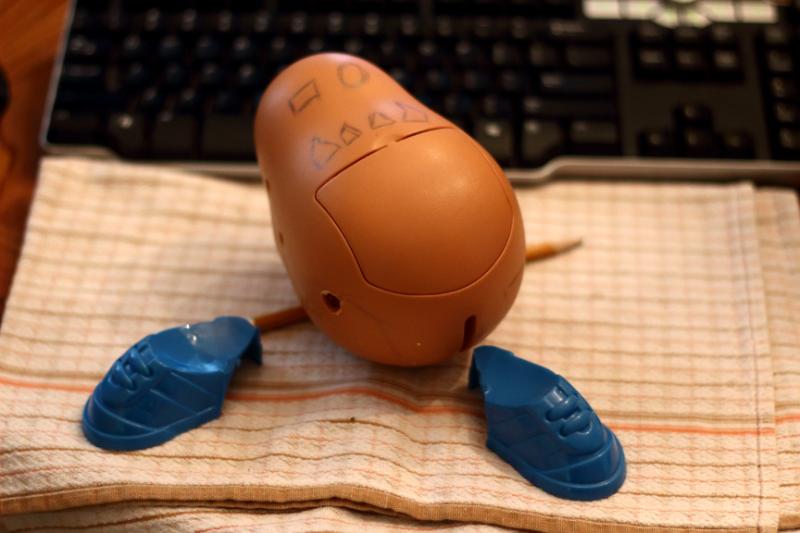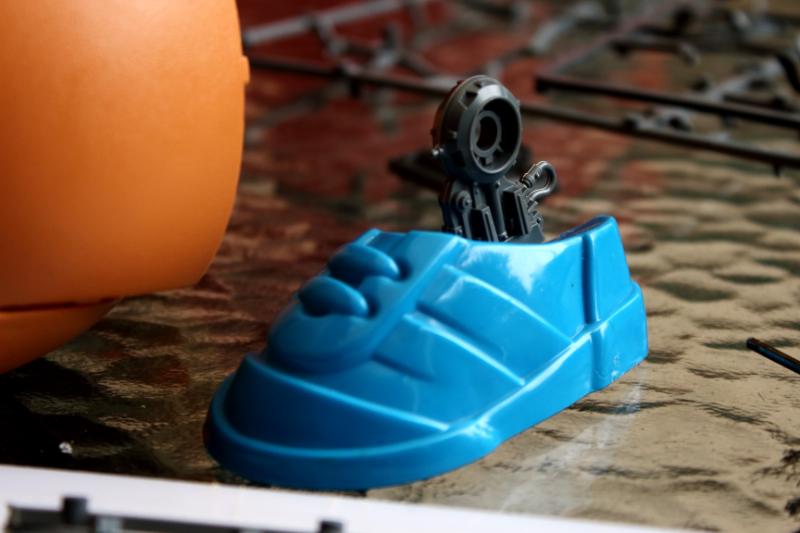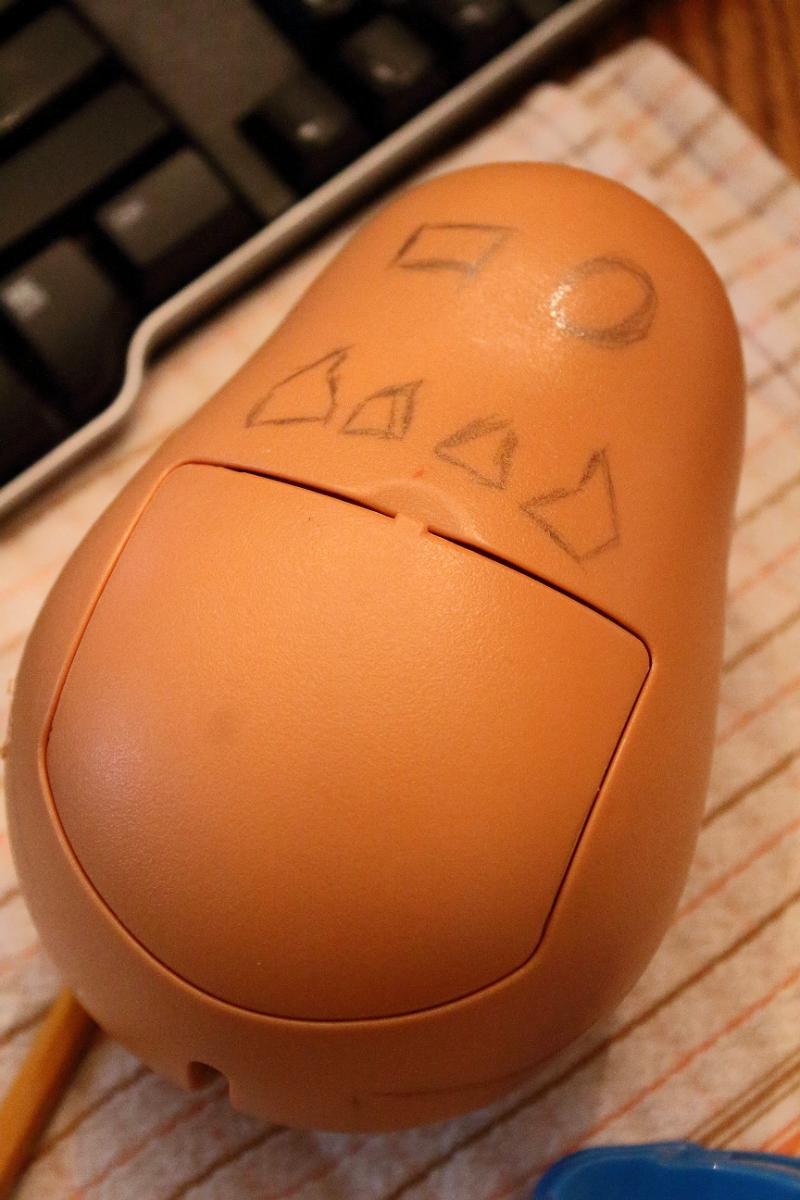 As I started to cut out the holes for the legs, and get ideas about how to pose him, I immediately realized that getting him to stand upright consistently, with all that weight on one foot, was going to be a challenge. Irondog had used foamcore for a lot of his initial stages, and while he used wire later, it looked from his blog that he'd just used the wire to form the shape of the legs themselves - I was less certain about how he'd secure/supported the infrastructure beyond that.
the interior of my stompa's shell: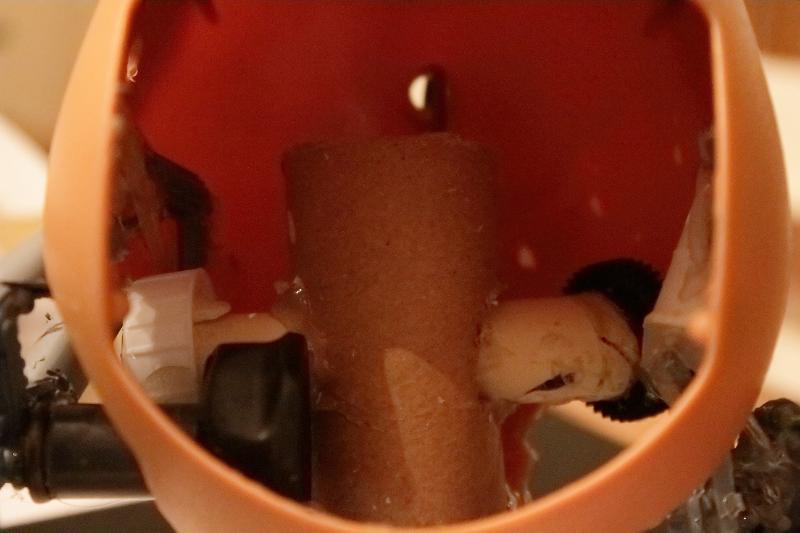 the legs started very skinny and weak looking: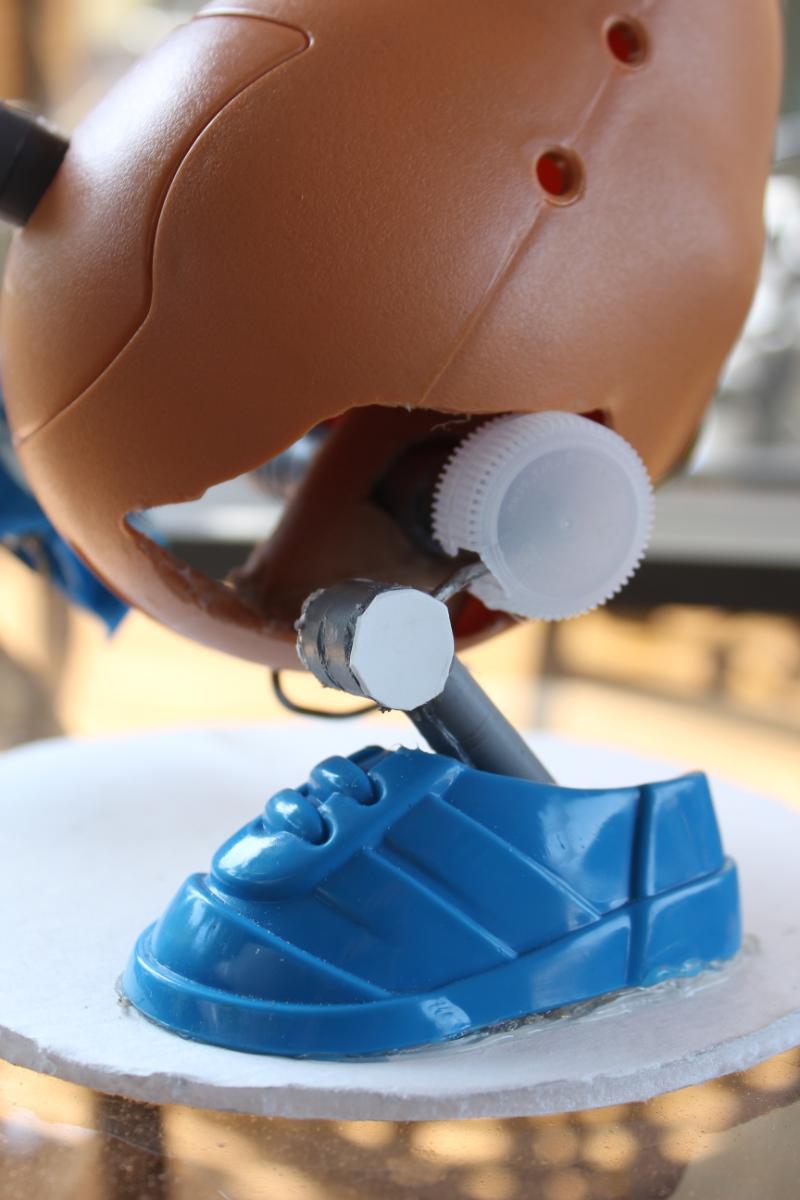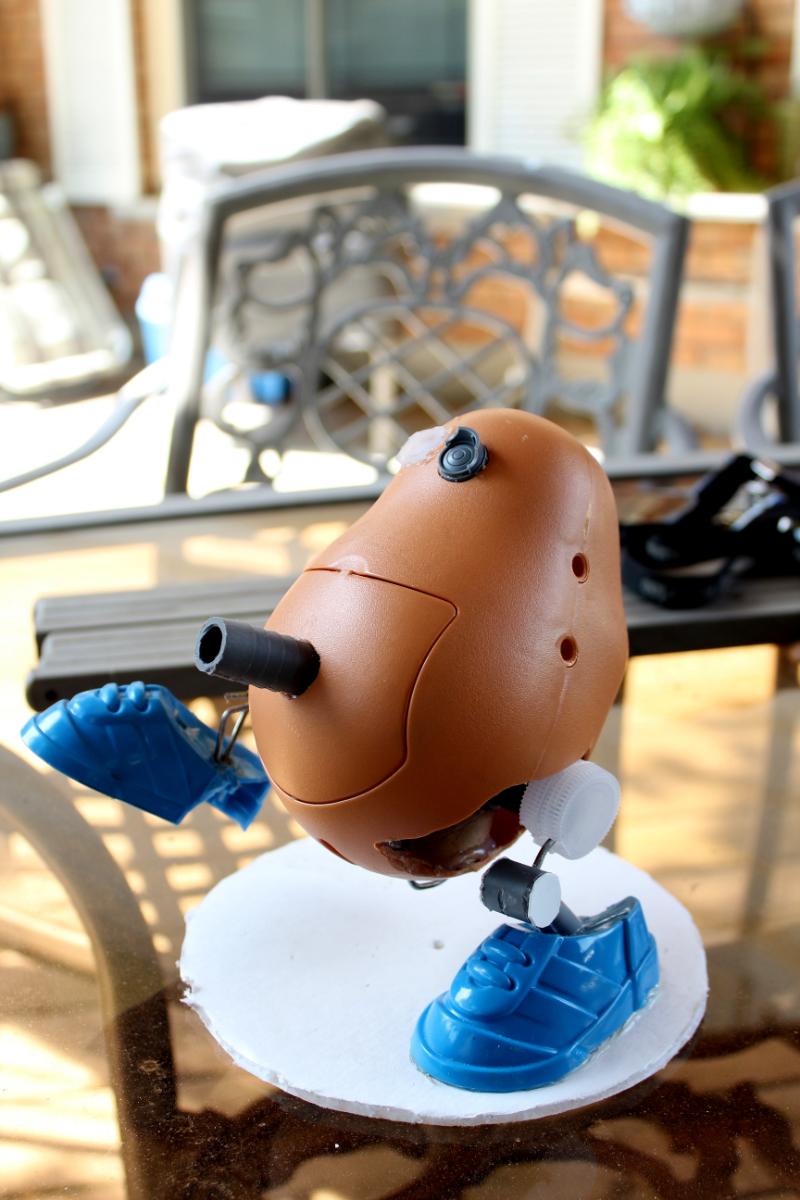 look, he dances!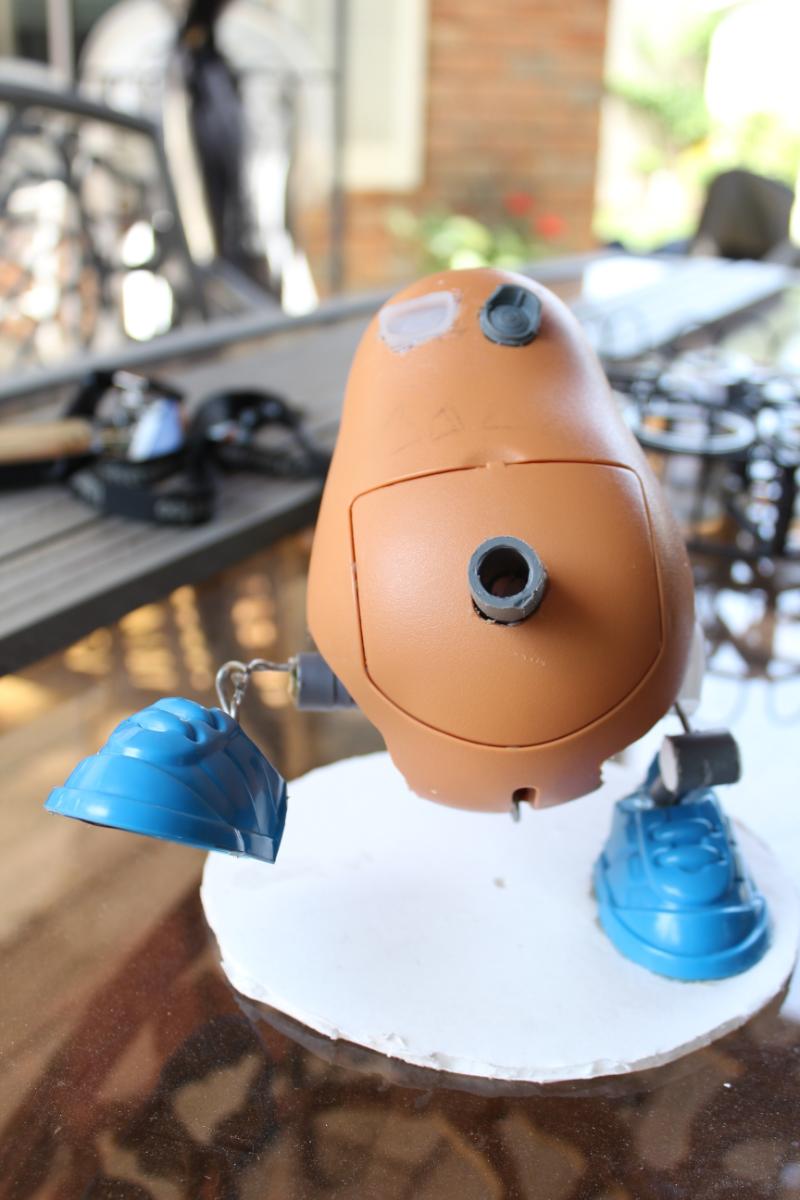 Some of my initial ideas for how he'd look may have been a bit silly...and taken the dancing concept a bit too far..."hello my darlin', hello my honey, hello my ragtime gaaaal..."