The... Following 6 Hours are a bit hazy, but somehow I added a giant Rokkit fist, and a second Huge Zzap gun... then primed, and Dry brushed the metals on.




Then came the Base coats of yellow.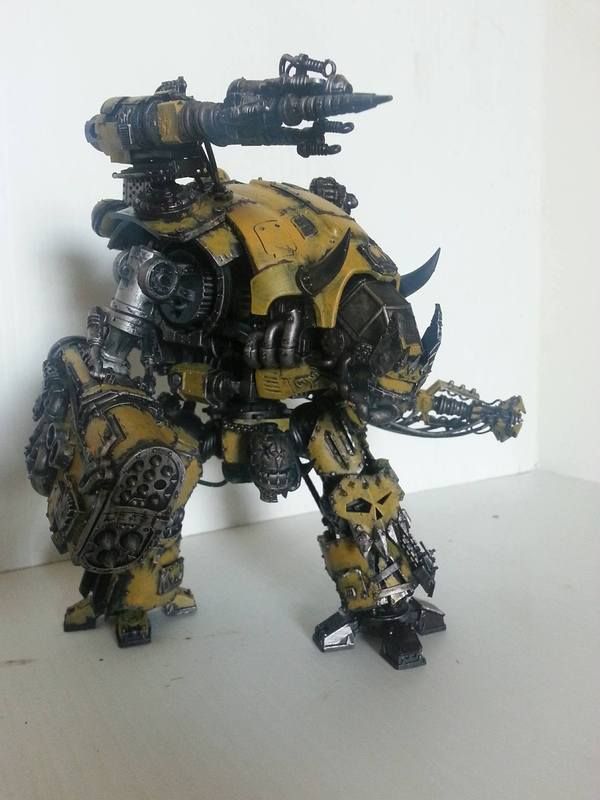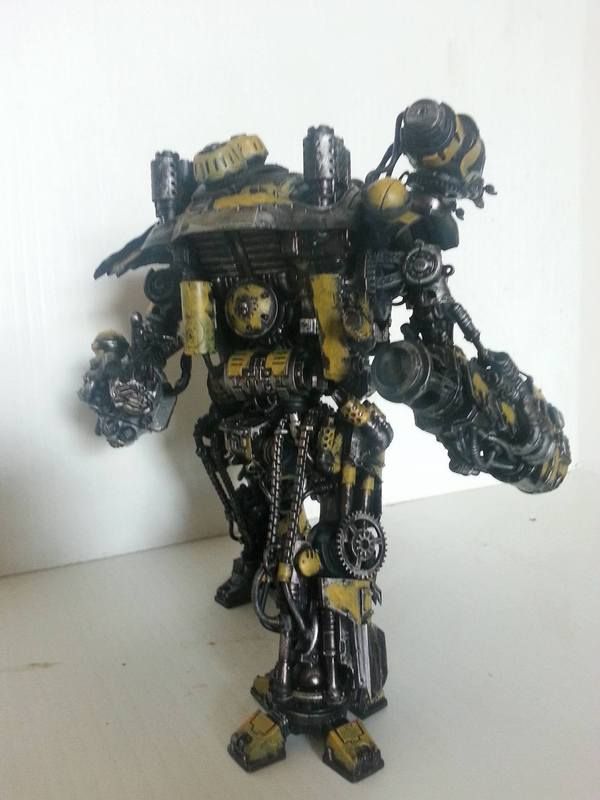 Then... a bunch of Washes and Additonal colors later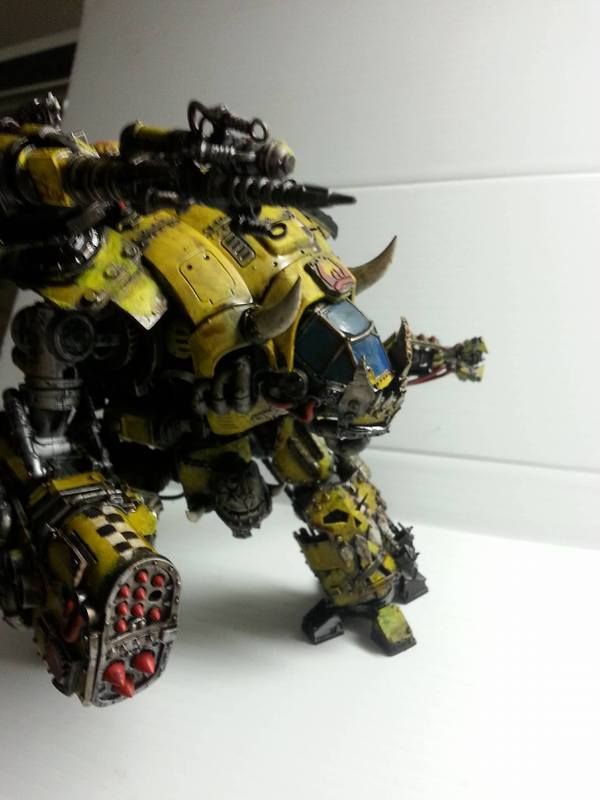 I still call it a WIP as it has no proper base, and I want to do a bit more detail (like... painting up the Trophy Knight Helms to be of Knight houses I've fought against. BUT... its nearing completion.
 
Sproston Green, Dim_Reapa, Totgeboren and 8 others like this