Hello Da Waaagh! It's been a while since I posted some Orky stuff here.
Here is my lastest Orc model. Loads of stuff on this badboy. Tried washing some new colors on the metal parts.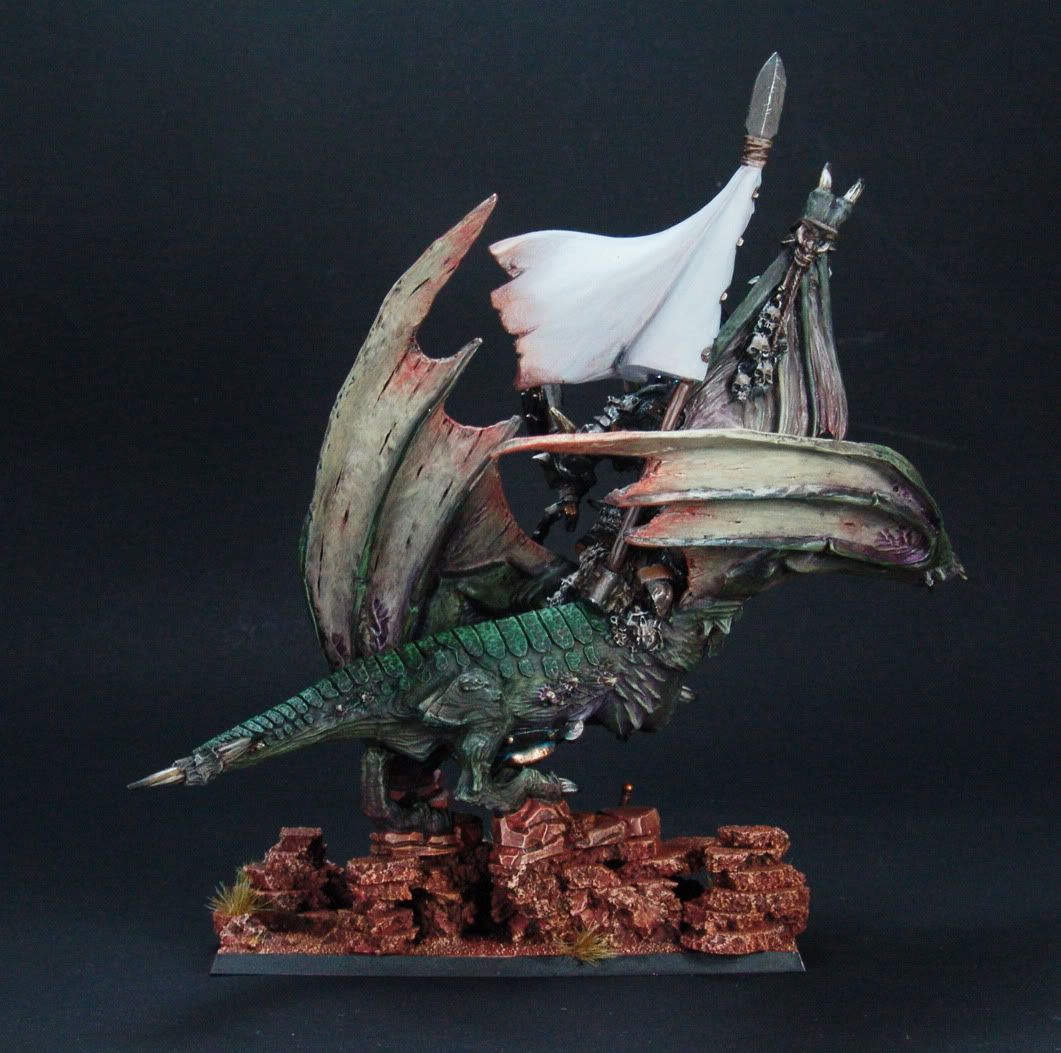 I'm not sure about the photo, it turns out differently from viewing it in person. It looks like the wyvern has eaten a tankful of cheetos with those orange shade on the wings. Wanted to add the dusty barrens color on the wings.