So there I was choking down a coffin nail rummaging through my bits box when boom!
like the hand for Mork upside my head inspiration hits. My eyes jump back and forth between a Blackreach Bob and a pile of shootas. We all know how much I like flashgitz
(cue links to several build threads) 
So out comes the trusty blade, a few twists and turns of the pin vice, couple drops of cyanoacrylate & of course kneadatite (always need lots of that.
)
And whammmo
Beakie dread leg, leg extension on the other side.
Beakie dread arm w/ a Kromlech klaw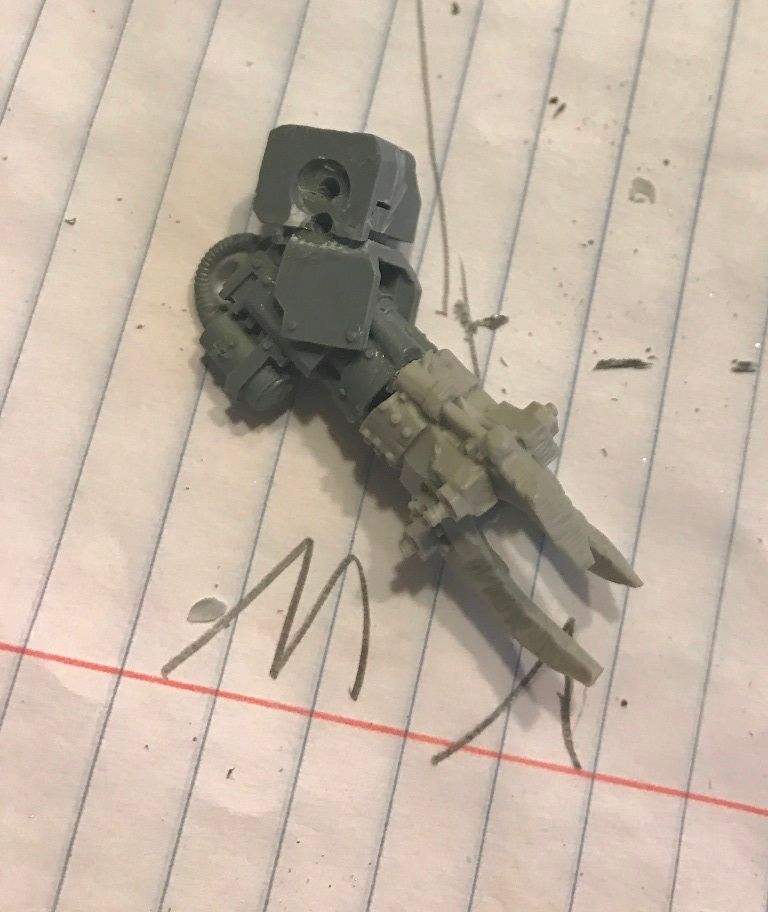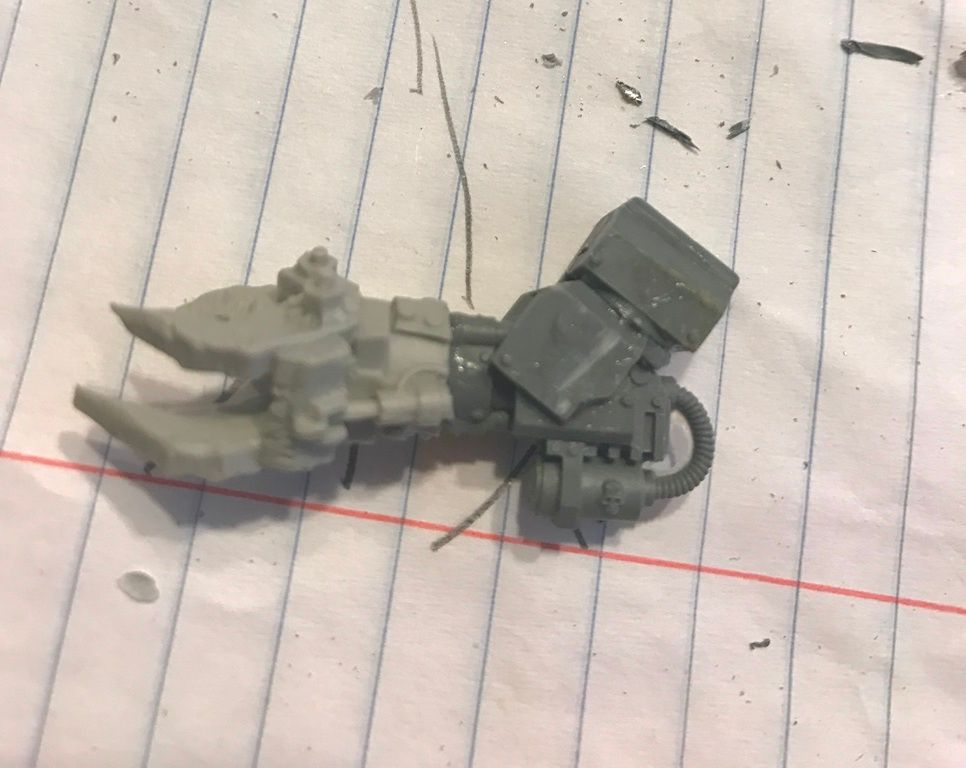 Now you might ask yourself, Who needs that much dakka
pftt. Who doesn't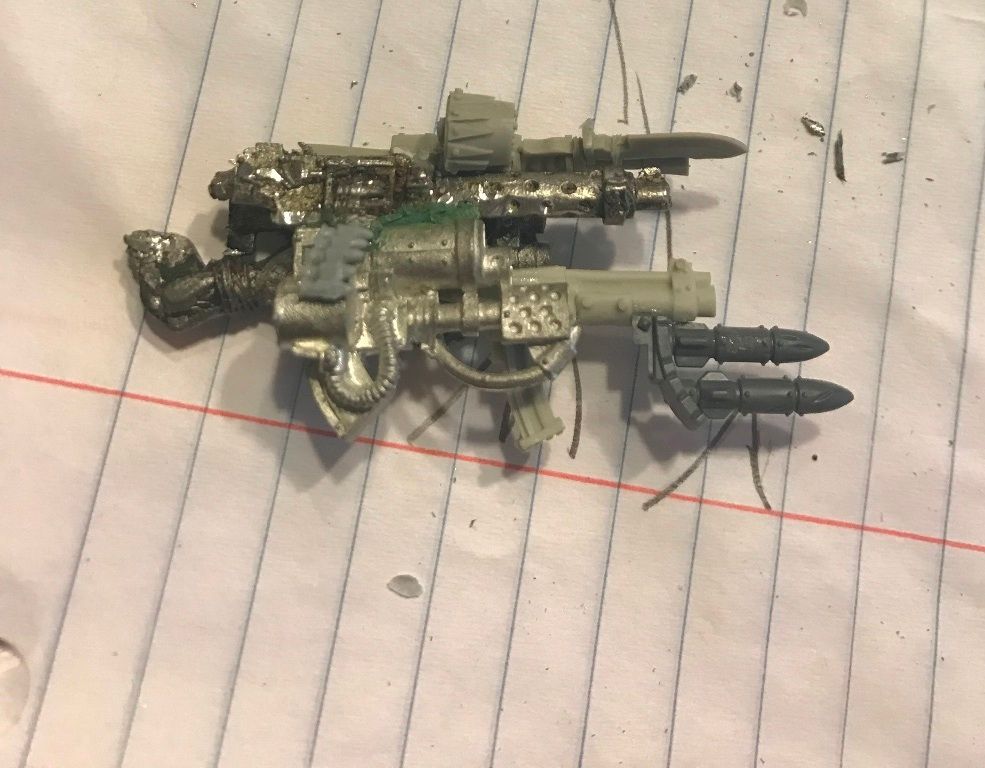 Plans are to flesh out the arm, probably box in the hand and worky bitz & hydraulics.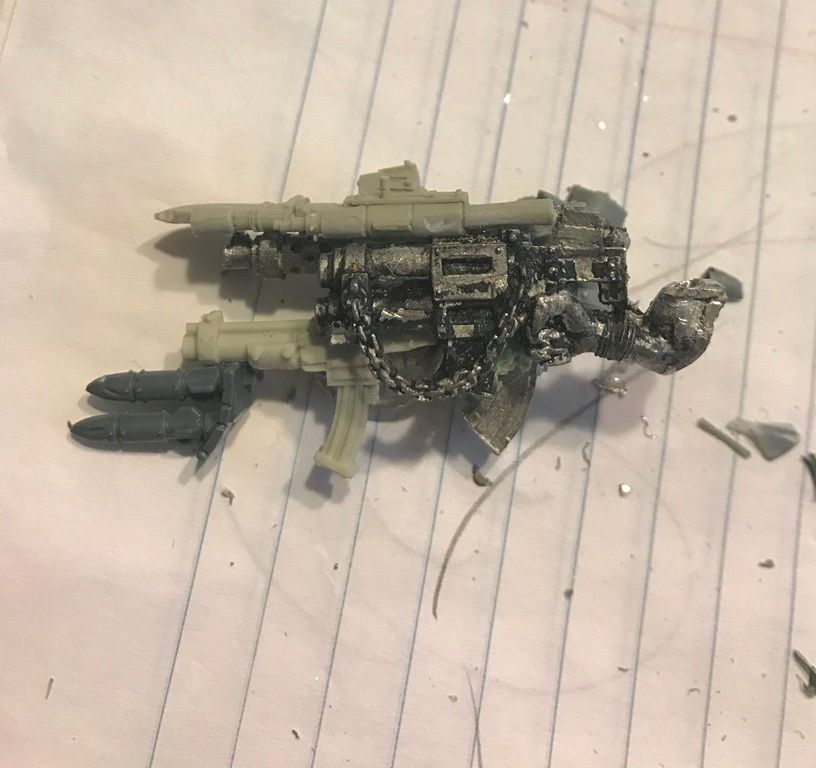 The head doesn't look so tiny in real life. my the camera phone kept wanting to focus on the klaw.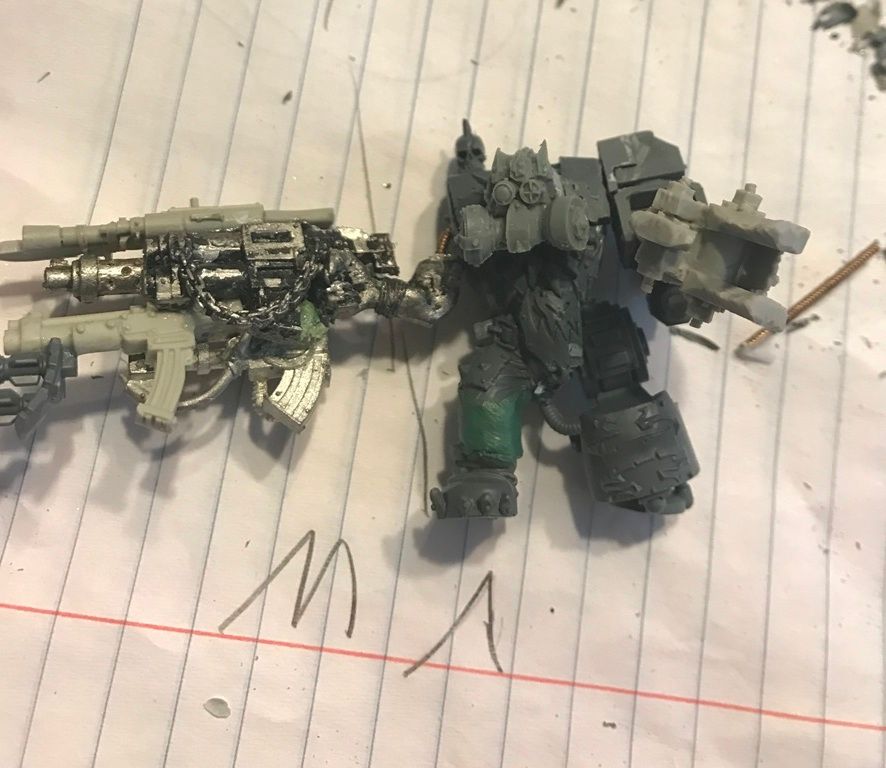 I also plan on adding straps/chains from his shoulder to the snazzgun maybe even a tracked some sorta something or other.