Haven't been actively posting on The-Waaagh, but here we go... an attempt to keep me motivated.
What I currently have in line to be taken care of-5 lootas, 30ish shoota boyz and 9 slugga boyz
Some partially assembled shoota boyz, the other half are still on the sprue
5 partial lootas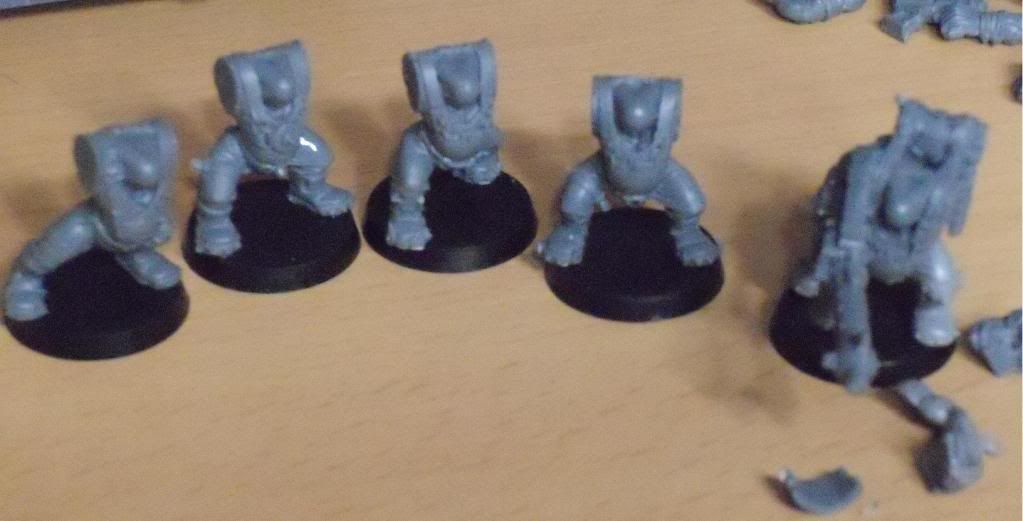 Remaining shoota boyz
Other things-warboss, 20ish slugga boyz, 2 warbuggies/wartrakks, 4 warbikes, and 3 deffkoptas
As of right now I have:
Finish assembling:
-5 lootas
-3 deffkoptas
-30 shoota boyz
-9 slugga boyz
Finish painting
-1 warboss
-20 slugga boyz
-5 nobz
-2 warbuggies
-4 warbikes
For the shootas and lootas, should I leave the weapons off and paint them separately? I have tried this before, but plastic glue dosent bind paint, so before priming them black should I blue-tack the joints?
I am pretty bad at taking photos (as anyone could tell) and I haven't taken any good shots of painted orks to show, but later I (hope
) I will
If the pictures are too big, I will resize them again
Let's see how this goes...