I am converting the AoBR Warboss into a Mega Armor boss. It's mostly finished.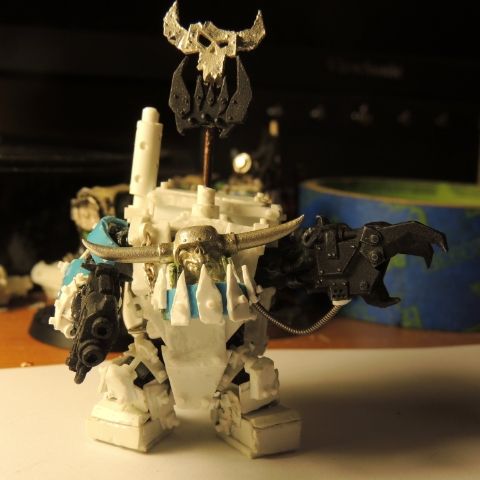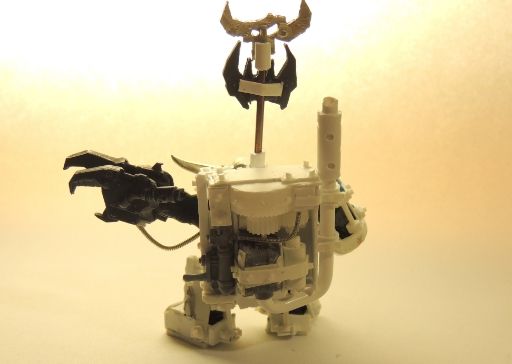 Size Comparison with pewter MANz
I think it's basically finished but would appreciate any suggestions about what I ought to add. I think I need to add a couple rivets on the back and pop it on the base.