So I haven't posted in a long while, and I figured that what I've been up to lately is a good way to break the drought. First, meganobz with modified Black Orcs heads and a few kustom bosspoles:
Second, the looted Kataphron you were promised in the form of a Big Mek in Mega Armor: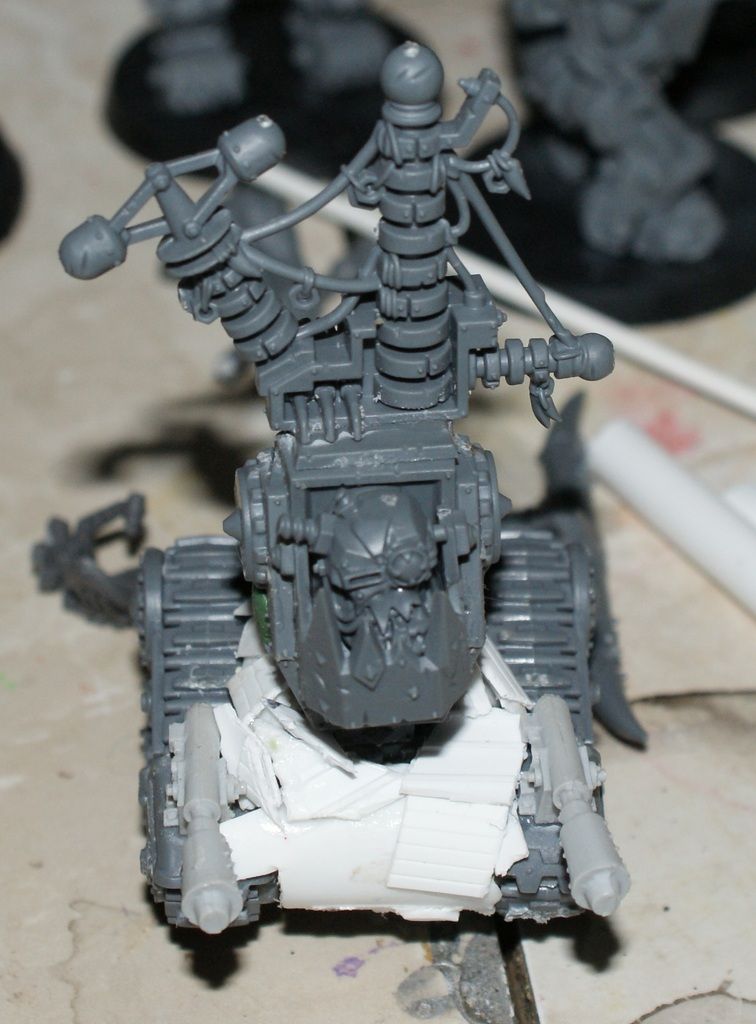 Third, another looted Kataphron, this one a WIP warboss in Mega Armor.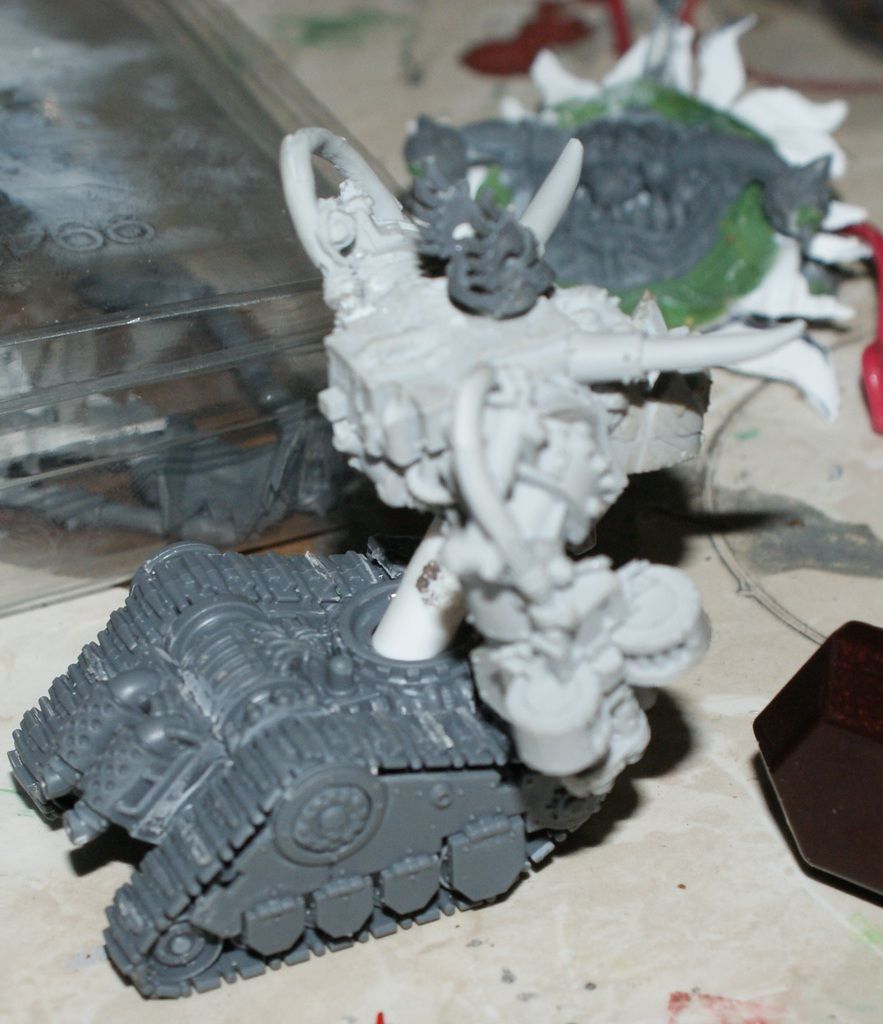 And here's a better shot of his bosspole in the background.
More to come, but for now I need to work on that boss.