So, had a few friends convince me to start up Orks. Since one of them had Goffs, and was running mass hordes, and the other was running Deffskulls for the shootas, I figured I could Mek up and build some armor. General idea behind the army was lots of mega armor, in trukks and battlewagons.
Group Photo for Mob 1: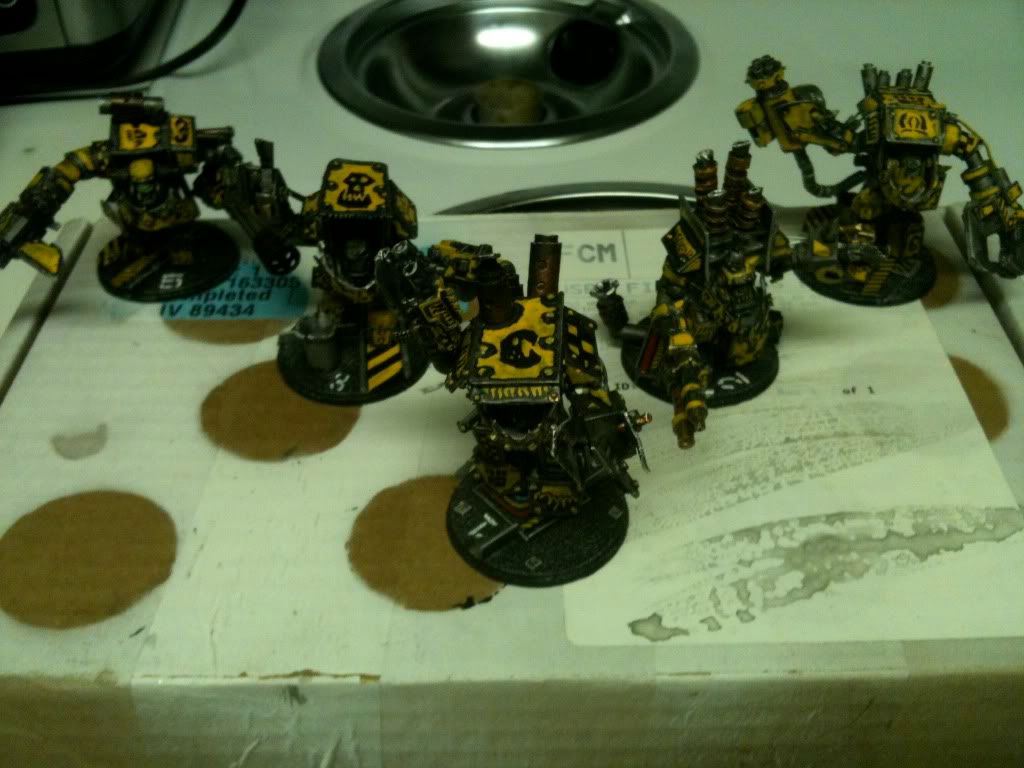 Meganob 1: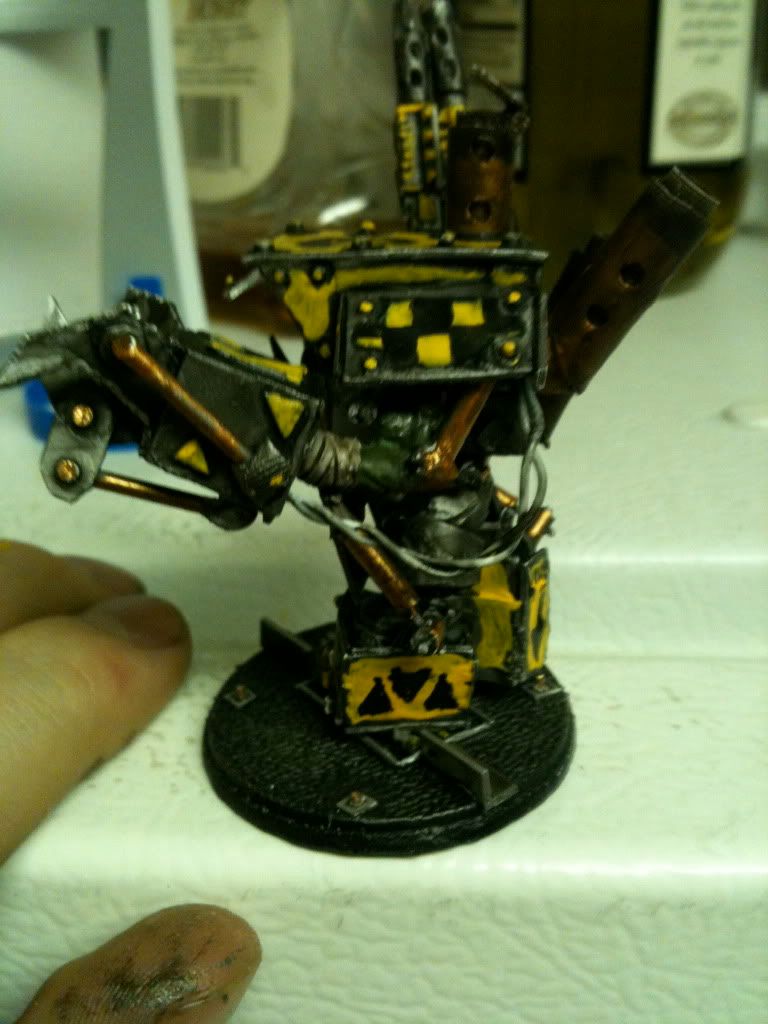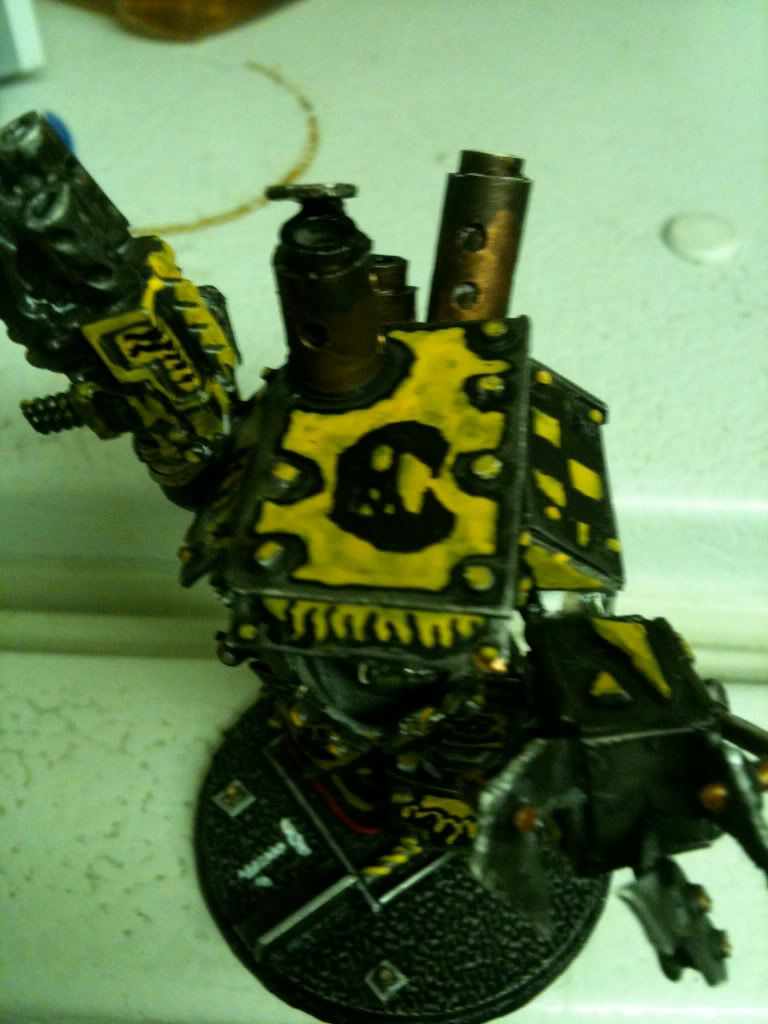 Meganob 2: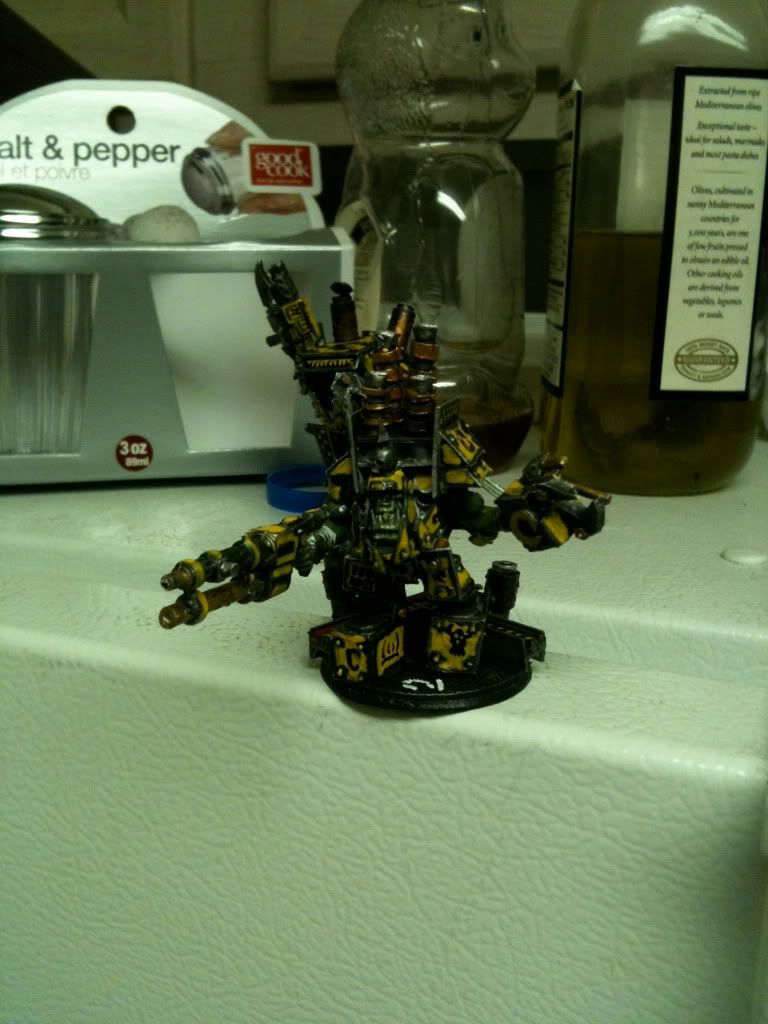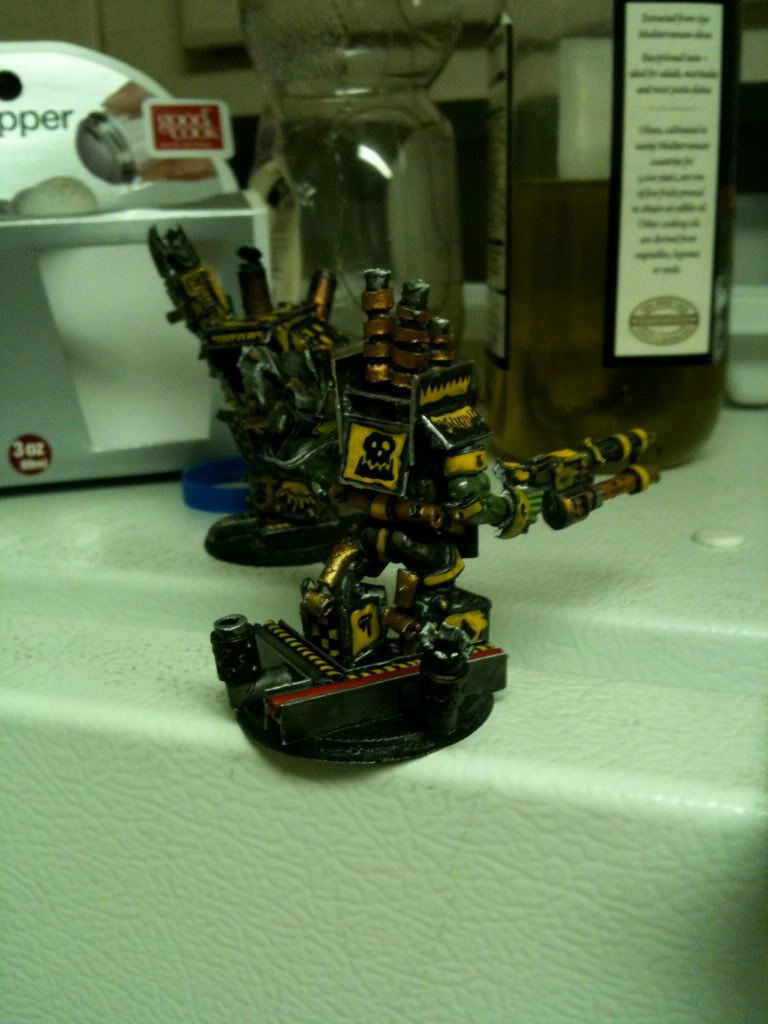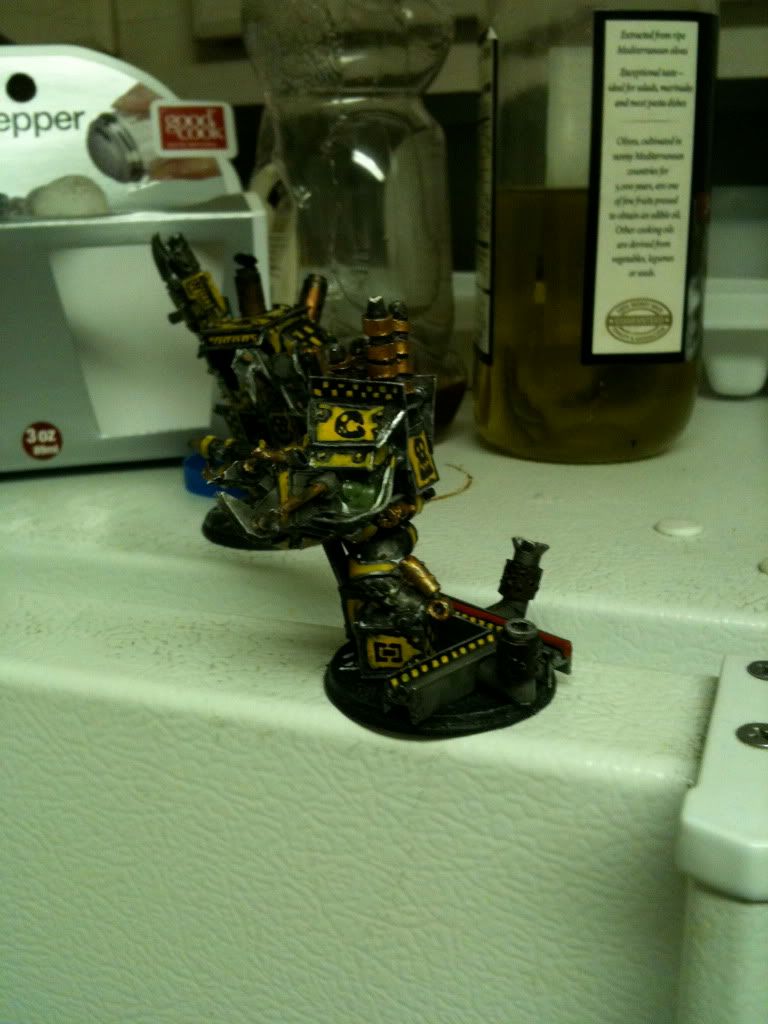 Nob 4 and 5: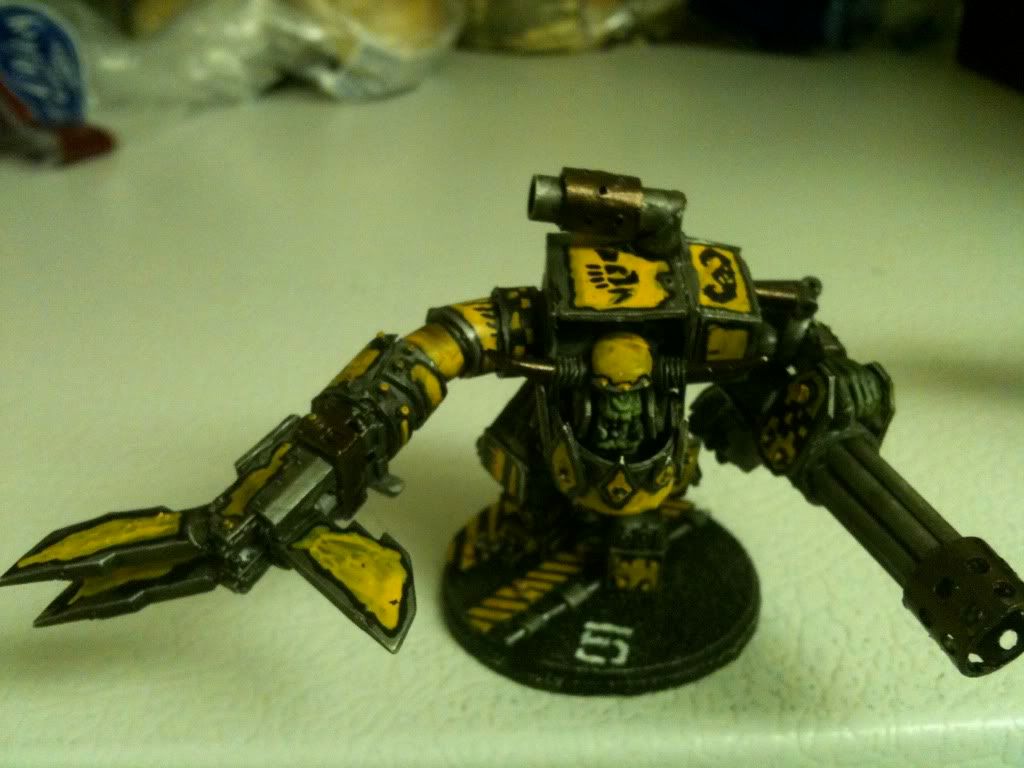 The icons were freehanded from pictures out of the Ork book. I'm pretty pleased with how they came out, and actually built the later ones with specific areas open so that I had space to put stuff on. Feels proper considering the Bad Moon motif.
I have further pictures of the models when they're just plastic and plasticard, but figured I'd save space and just show the completed models. Hopefully I'll start working on the next batch (eventually I plan on having 28 total MaNz), but motivation is hard when video games are so much closer.
Any comments, good or bad, suggestions, concerns, criticisms, etc. are welcome.