This will be the Showroom for my ork horde. 
I have been collecting and painting for several years now, so the first posts will be about models that are done for quite a time. 
The horde contains a bit from everything, Goff horde, Speed Freaks, Bad Moon Dread Mob and a few Death Sculls. 
I hope you like it, and feel free to comment. 
First of all, a picture of the whole family.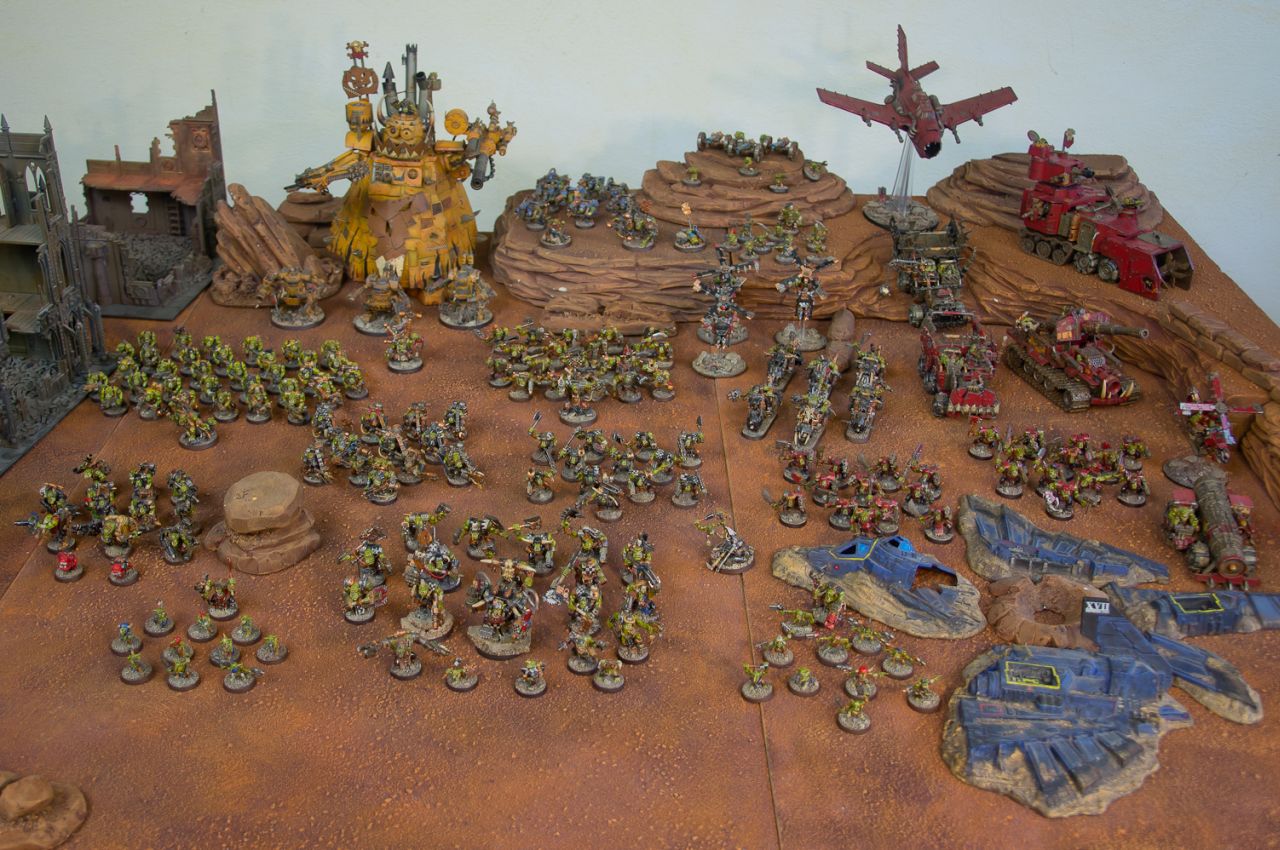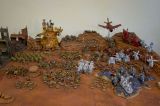 Thats from 2015