As the story goes, there was once a lowly ork boy who was captured by those weedy humies and put on display in a zoo. During a subsequent ork invasion of that planet he was freed by a warband of no good weedy lootin gits. The sign on the lowly ork boy's cage read "basis ork beast" given the lootin gits' small understanding of Gothic all they could make out was B. O. B. so that's the lowly ork boy became known as. 
Until one day he made his way to the planet Black Reach, and conquered it. 
Then  as luck would have it, he stepped on a landmine and lost his foot.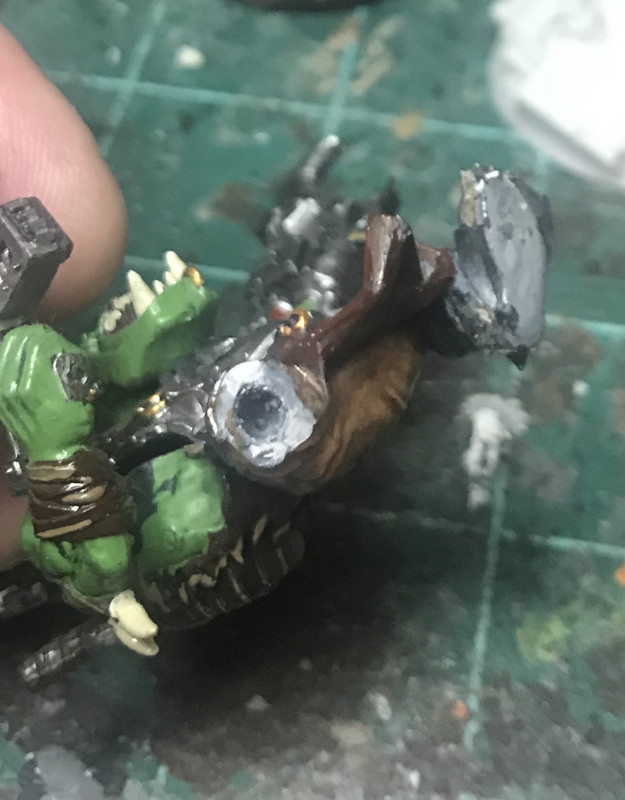 To replace it Bob wanted a deffrolla, cuz ya know, deffrollaz
An early mount for the rolla
~as a vertical concept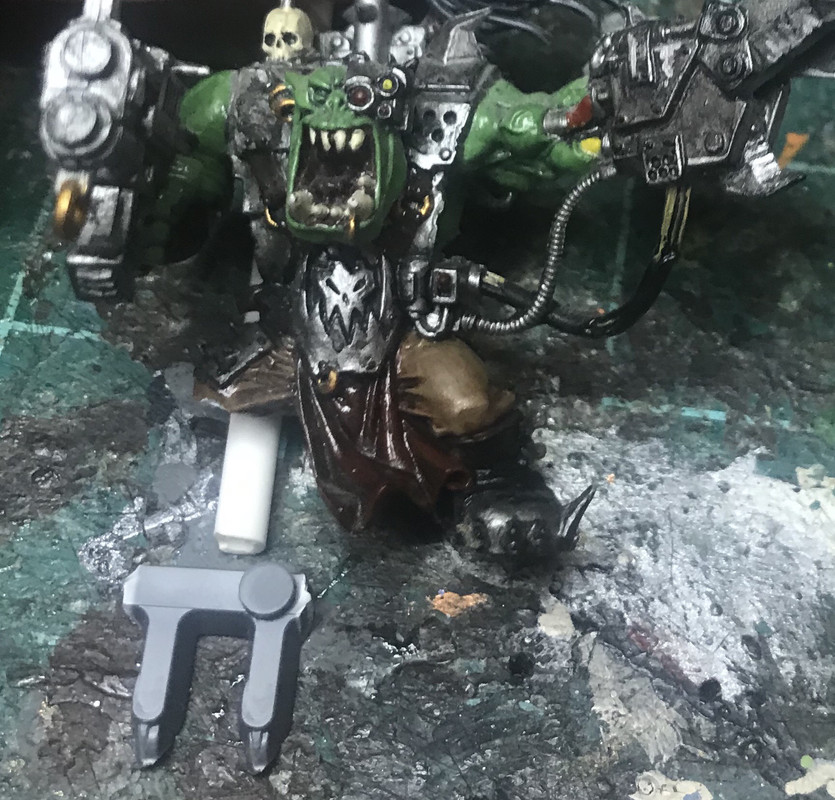 ~with the mount as a foot and the rolla the toes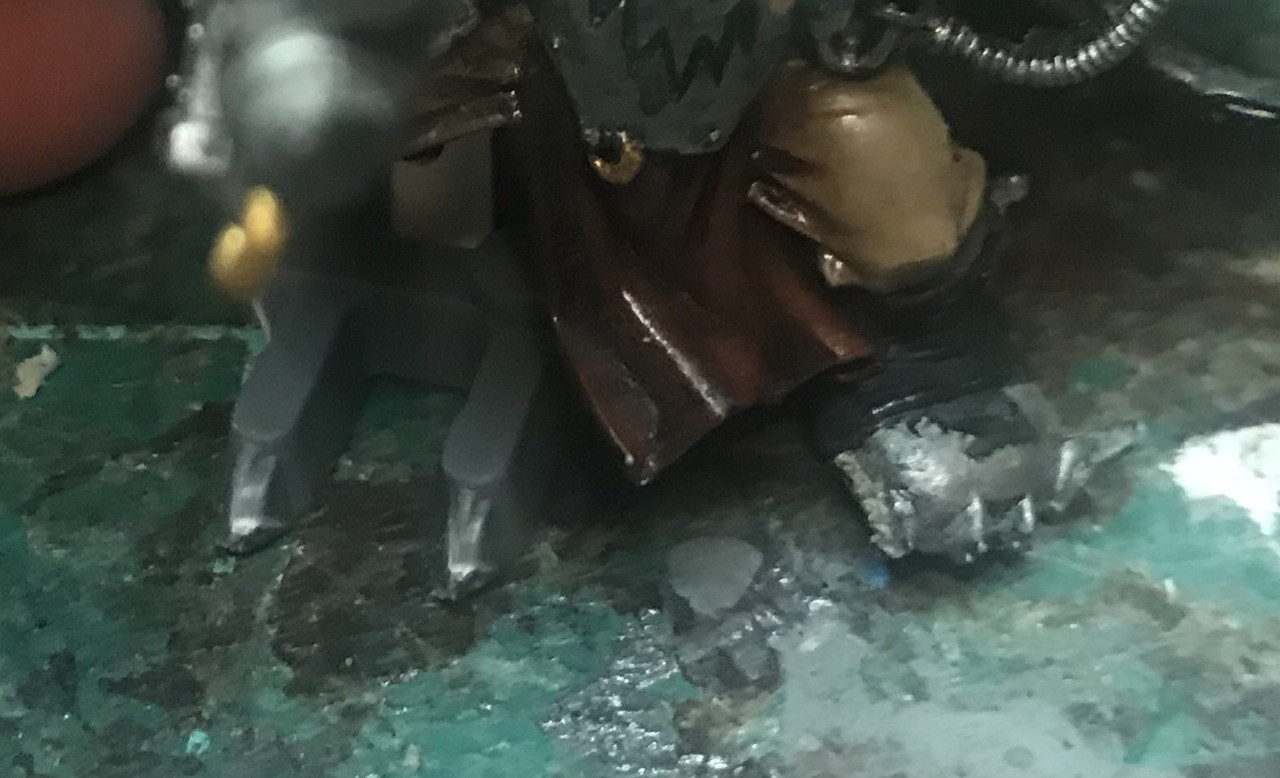 A more suitable replacement was found though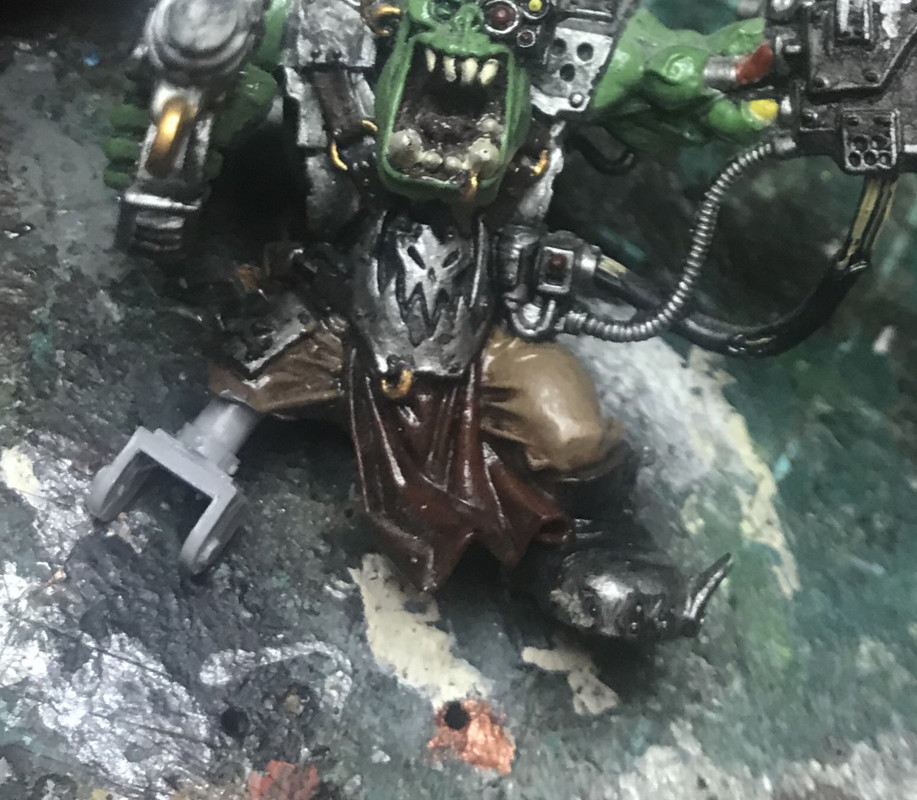 DA ROLLA!
Some detailing added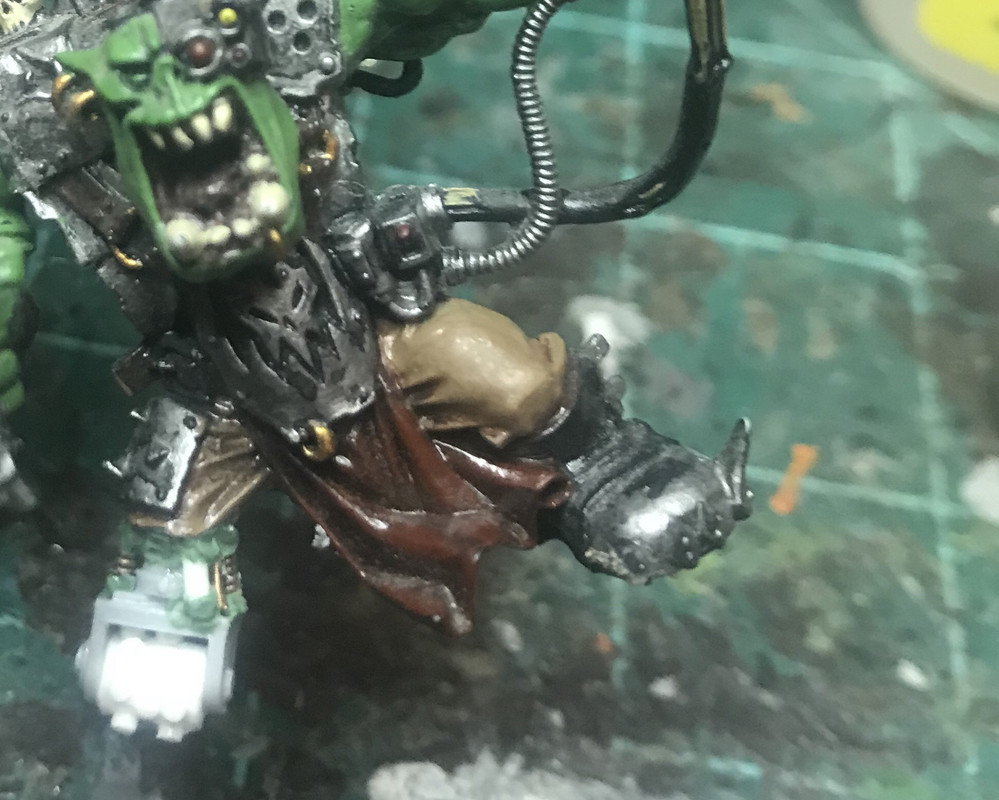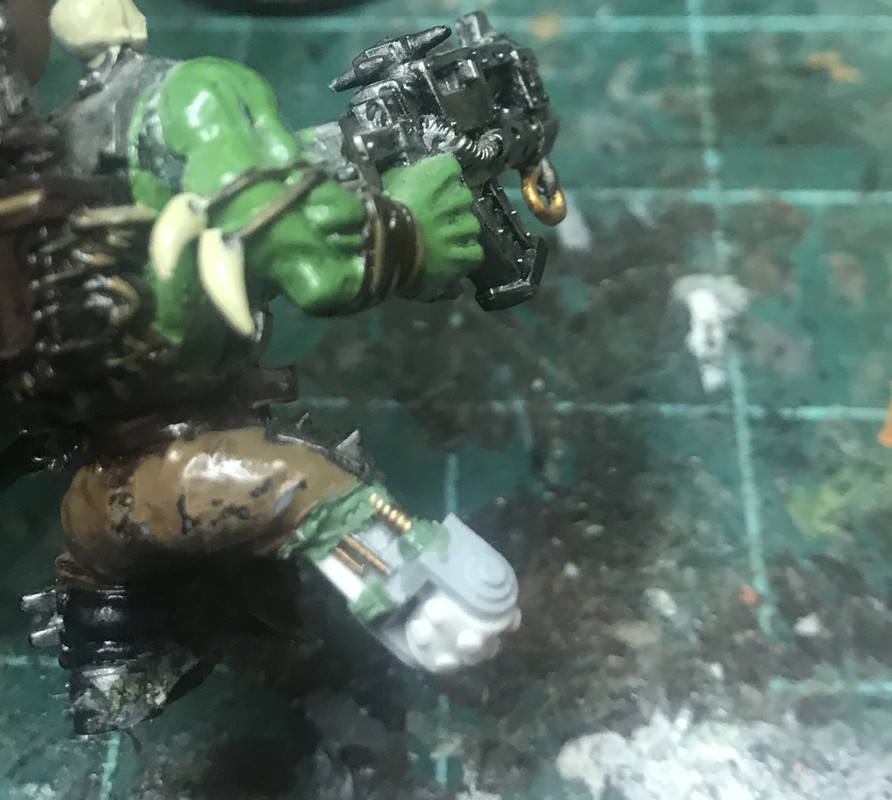 Now back to krumpn!