Cheers Garslag



 

Looks like you had the same idea as me with that middle kan - is he made from a Stompa turret? 
The painted one in the top pik of post #218? - that one's Milliputted tinplate with a trukk turret and wrekking ball topped off with a 1/35th scale truck wheel.



 

Oh, and I love the Wall-E eyes on the front right!    I really like his olden-days plasma cannon (?) too.
Ah, definitely post #218 then - the plasma kannon halves are stuck either side of the KMB to help vary them up a bit (I still tend to think that 'Kustom' doesn't mean 'all the same')
Got the new batch almost ready for paint now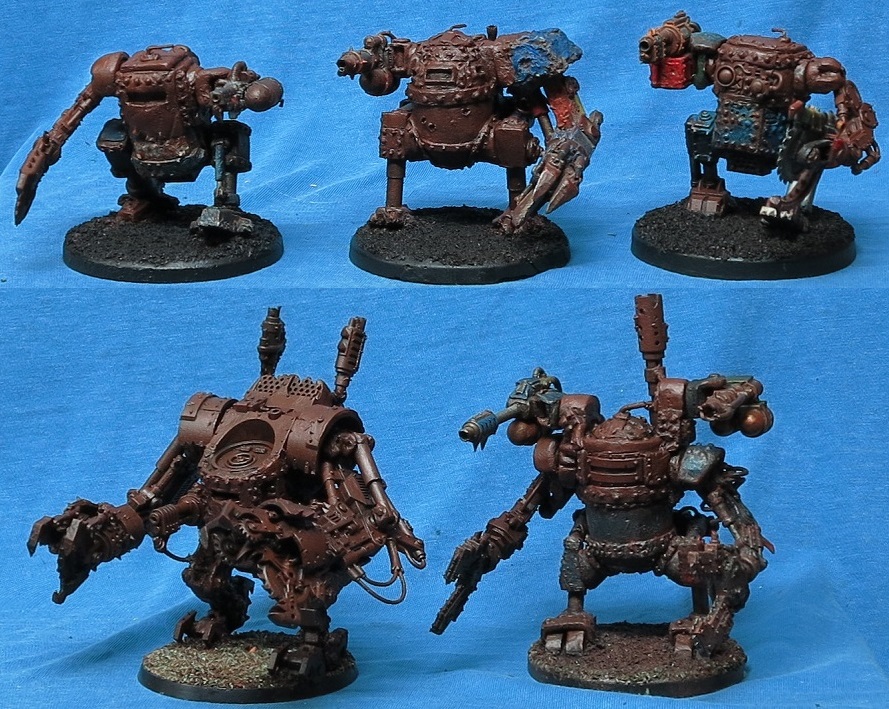 Given them all burnaz (guess who found a load of burnaz whilst rummageing for bits). Still a bit more 'puttin to do but once this lot's done me OozToofs should look a lot more like a Walker Army