This is my first Orc, hopefully the first of many.
I've been experimenting quite a bit with the metallics on this miniature, basically I ended up basecoating boltgun and highlighting with mithrill and then shading with several different washes. It only took me a couple of tries to figure that out.
As a spot color I started out with red, but it didn't quite pop, so then I decided on yellow and checkers. I love how Bad Moonz look in 40K, hopefully it translates to fantasy as well.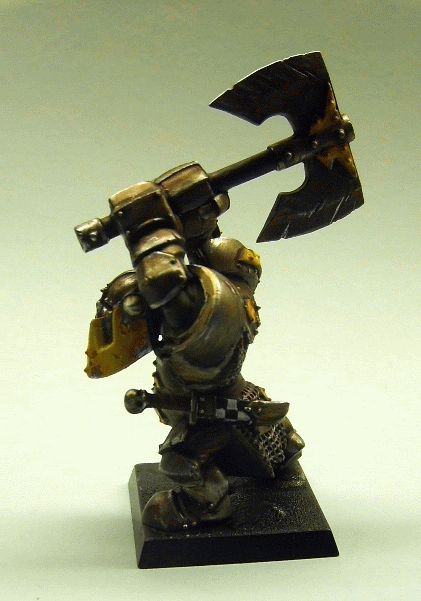 The animated gif is also a bit of an experiment, I definately need to improve my photography. I'm struggling with my lighting and distance.