So back from BOYL with a large goodie bag of toys, including one of the infamous John Pickford Giant Trolls.
Plan is to use him as a Giant in my Outcast Chaos Infested Greenskin force.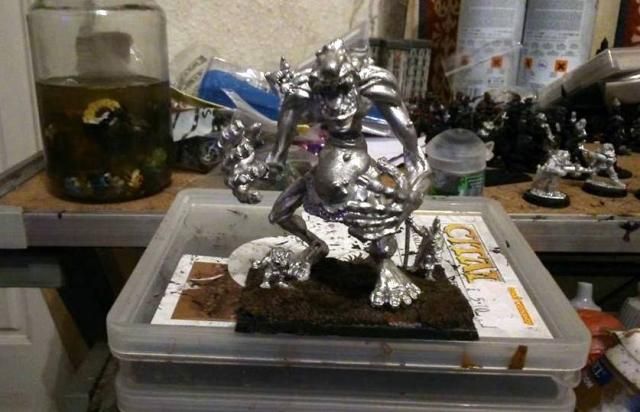 Added to the base is a Foundry Orcling (This one was free, thanks Marcus. But I have 4 packs worth including the LE one) and a Crooked Claw Goblin (Thanks DB!).
Plan is too mostly run with Chaos/Dark Goblins led by units of Half Orcs and Hobgoblins (In the Oldhammer style of course).
Cheers