So I managed to get going with my threat yesterday. Started of with a mega armoured BigMek converted from one of a bunch of nastily painted AoBR Nobz I got given a while back. Paint was thick enough that most of the detail was clogged up, so I figured the best thing to do was cover it all in plastic and greenstuff. The Meganobz in my threat will be based on the other models like this, so this one started out as a kind of prototype.
Torso armour based on Templates by Drabber.
for the work you did on those, great help.
Anyway, less chat, more pics. Bigmek with Mega armour, Cybork body, burna, attack squig, and boss pole.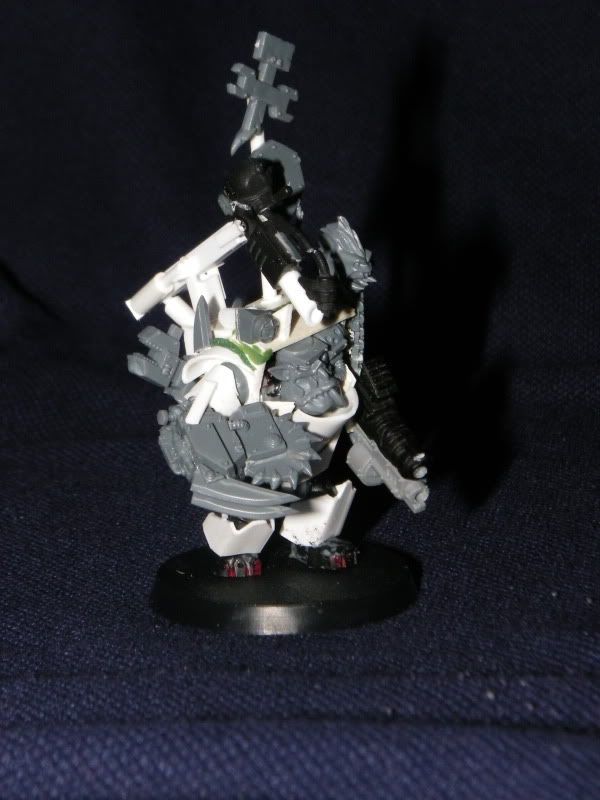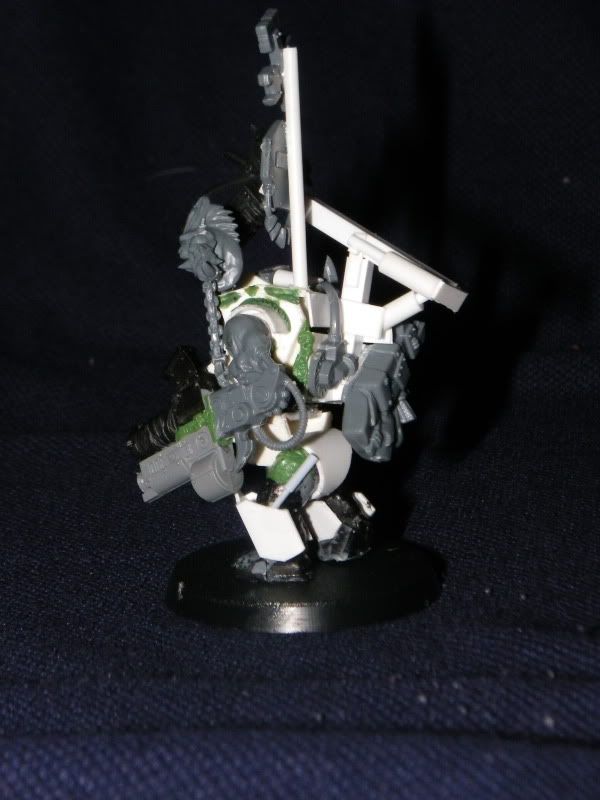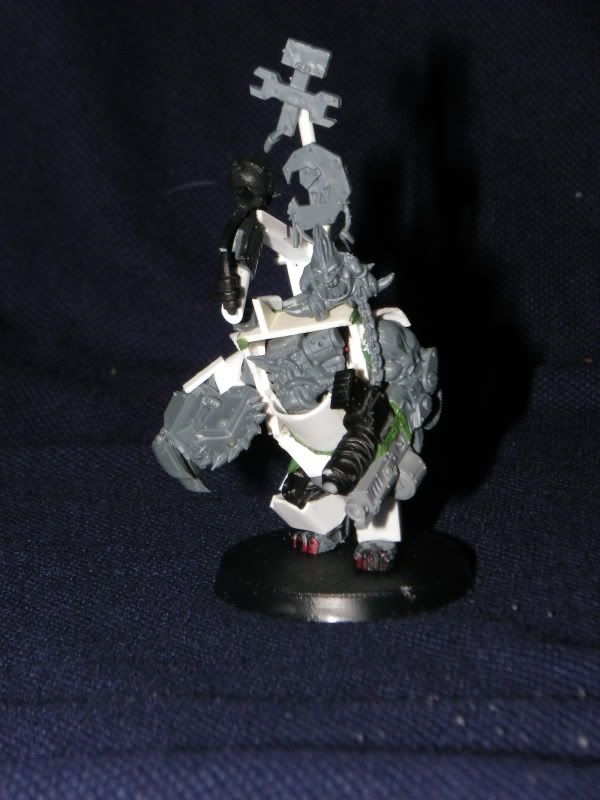 Yes, He's gonna be Yellow.
Not sure about the placement of his mek tools, I think they make him look a bit rear heavy, I may add a rigga to his base instead.
Is there too much going on? I want to keep him WYSIWYG to save on rules lawyer hassles if/when he ever gets fielded, but the model looks a bit crowded now that I've had time to reflect on it.
Still to add: Fill holes in p/card work, battle damage, hydraulic lines, rivets, fuel tank and hose for the burna, maybe some more weld lines.
Anything else I've forgotten or could do differently?