Big Important Edit:
So this thread started just as a showcase for my Lootaz, but then evolved into my army blog. As such, I should probably throw in links to my
Nobz
and
Battlewagon
, as they'll probably make a reappearance at some point.
I came to a couple of conclusions recently;
1. I had a handful of spare Boyz.
2. I had a large bitz box full of an interesting assortment of guns.
So I did what any self respecting Deffskull would do, and built myself some Lootaz!
Please ignore all paintjobs, as these are built from parts scrounged from a variety of sources. As all Lootaz should be.
Group photo: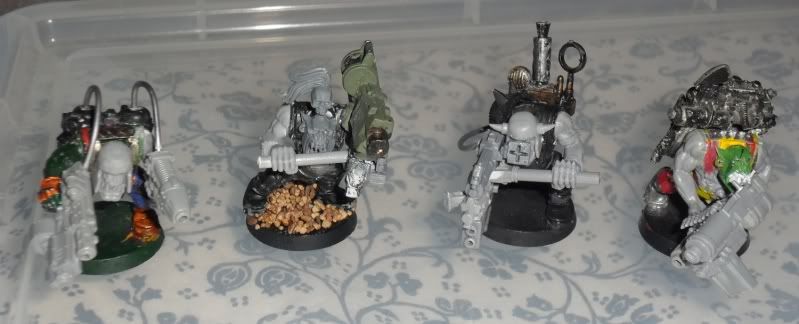 This first one is the one I'm most proud of, packing a combination of fish'ead Crisis Suit guns, a 2nd Ed Bolter, and a backpack power supply.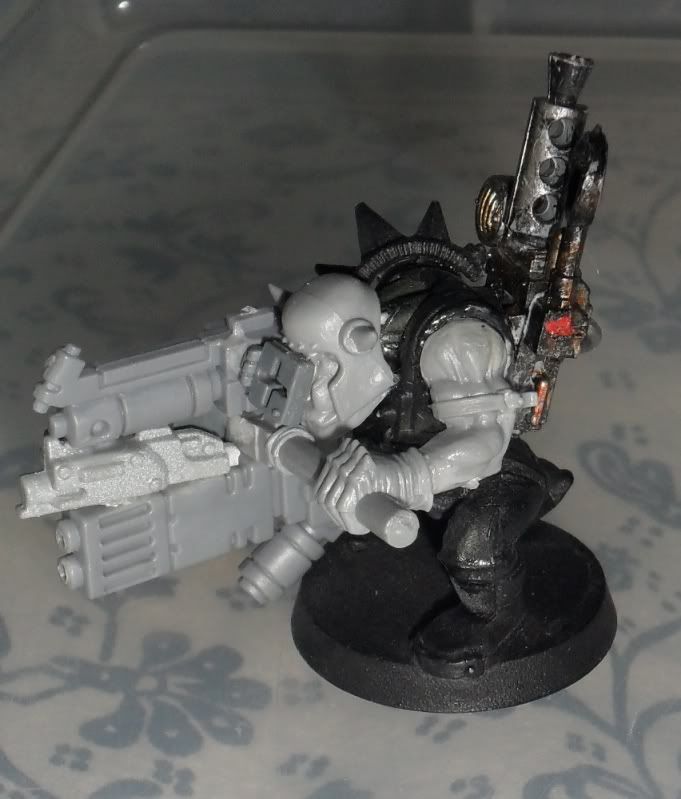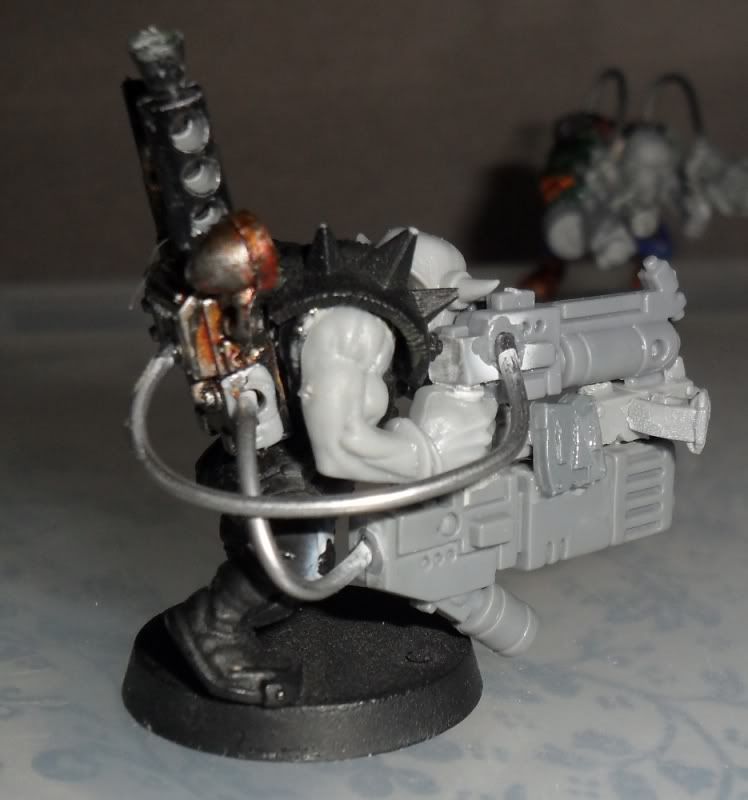 This one has a gun which is rather less impressive (the main weapon being torn off an earlier version of my
WIP Battlewagon
), but the pose I'm quite happy with. I think of it as the Ork is biting onto the bar to stop himself losing his grip due to the awesome recoil!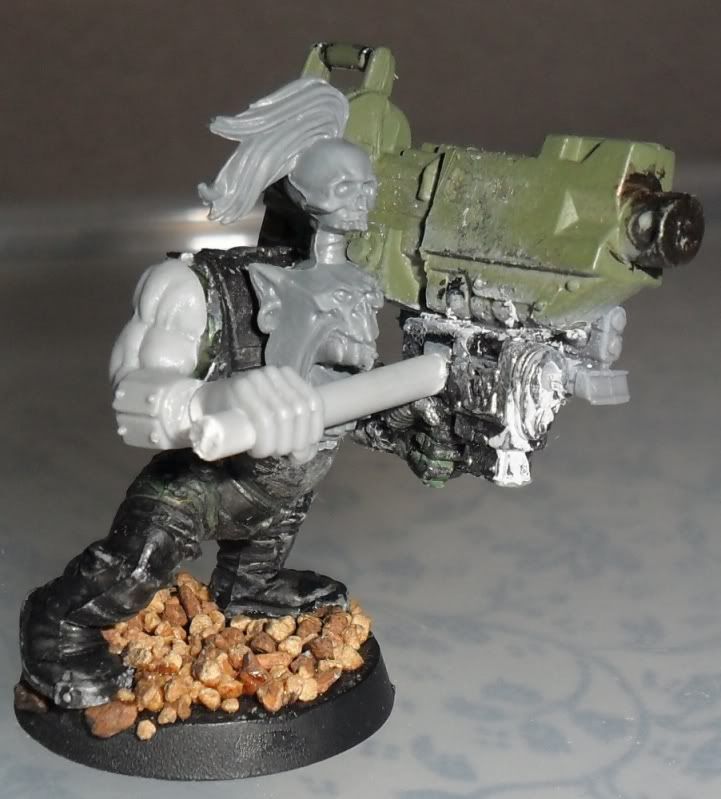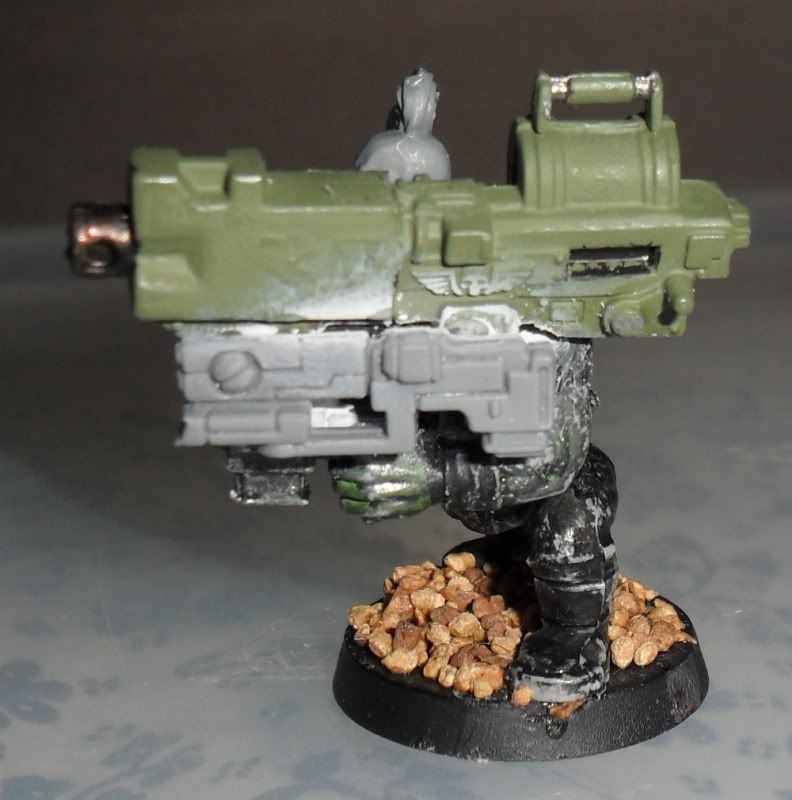 However, I didn't just want to emulate the GW models. I figured, why shouldn't the Lootaz carry their guns in front of them? Hence here's one boy trying to poor over the top of his comically oversized gun: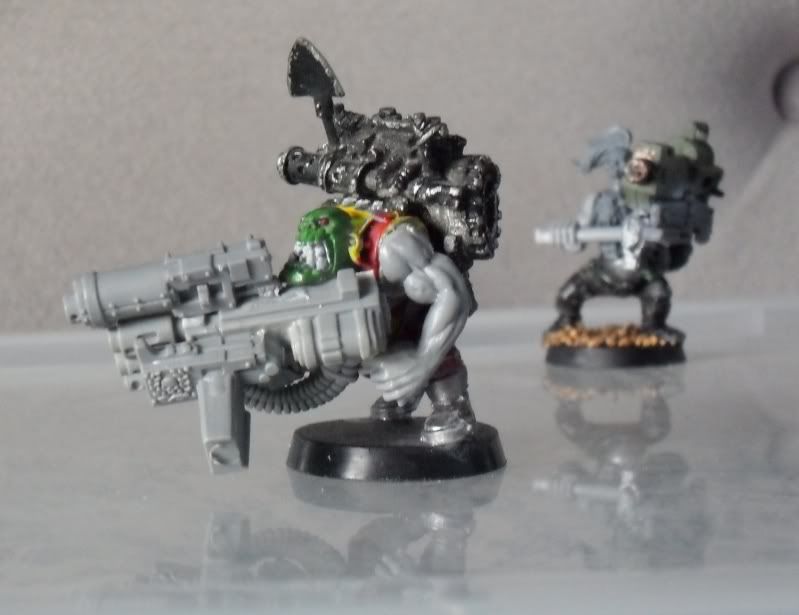 And I also figured, why should all their guns necessarily be in one piece? So this boy is packing two separate, smaller Deffguns, which in game terms obviously count as one (and are in fact connected to the same power supply backpack):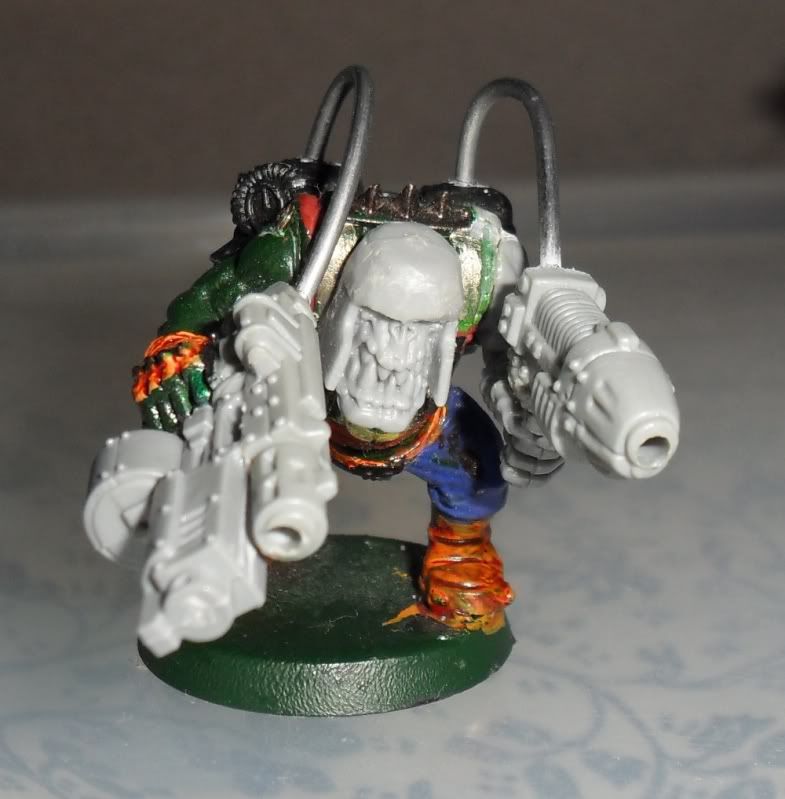 Now, those of you keeping count will have noticed that I'm one short of a Codex legal unit, so stay tuned for further developments!