After seeing the excellent work by KroozA on his gargant chart, and Oddballz et al on the Battlewagon FAQ, I thought I'd contribute a little something too.
Here's my attempt at getting all the ork glyphs in one place
(updated 22nd November)
: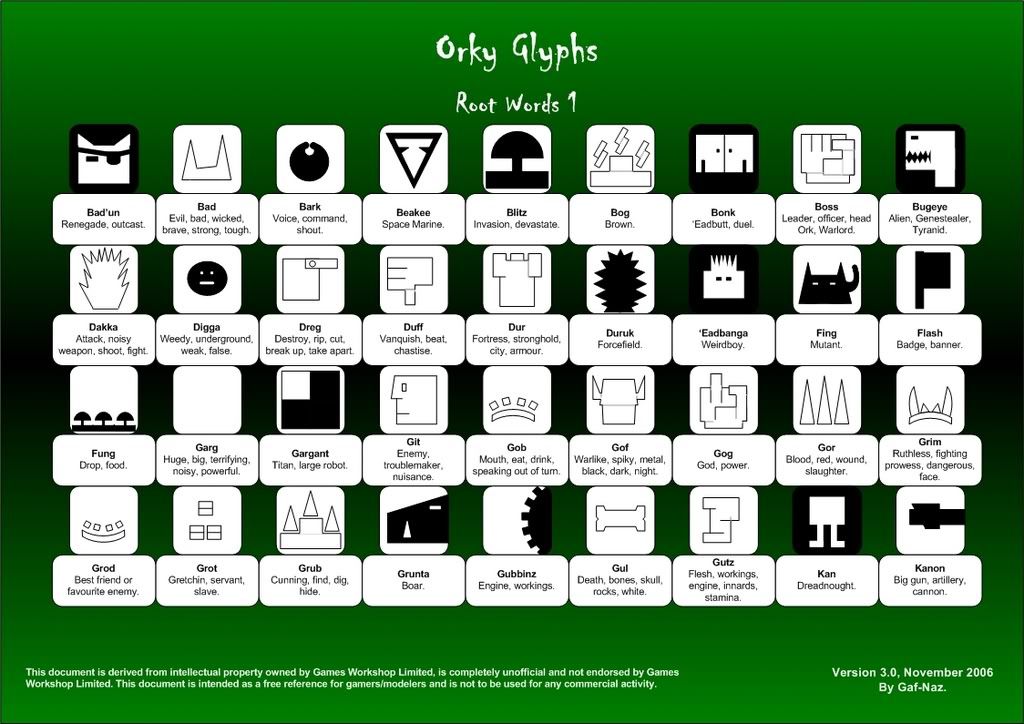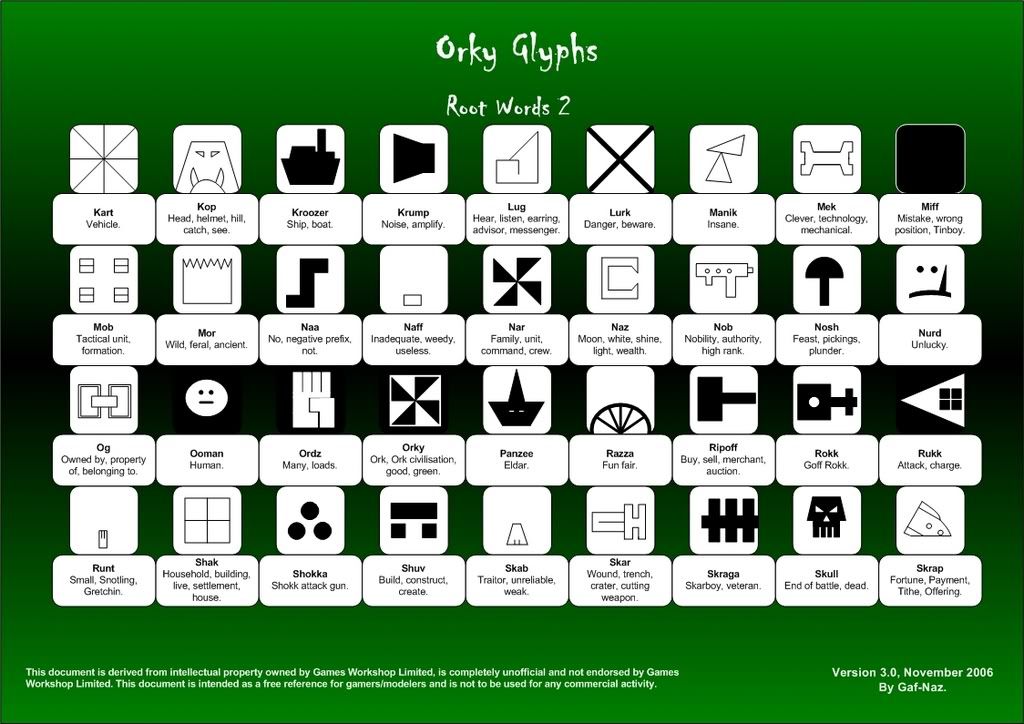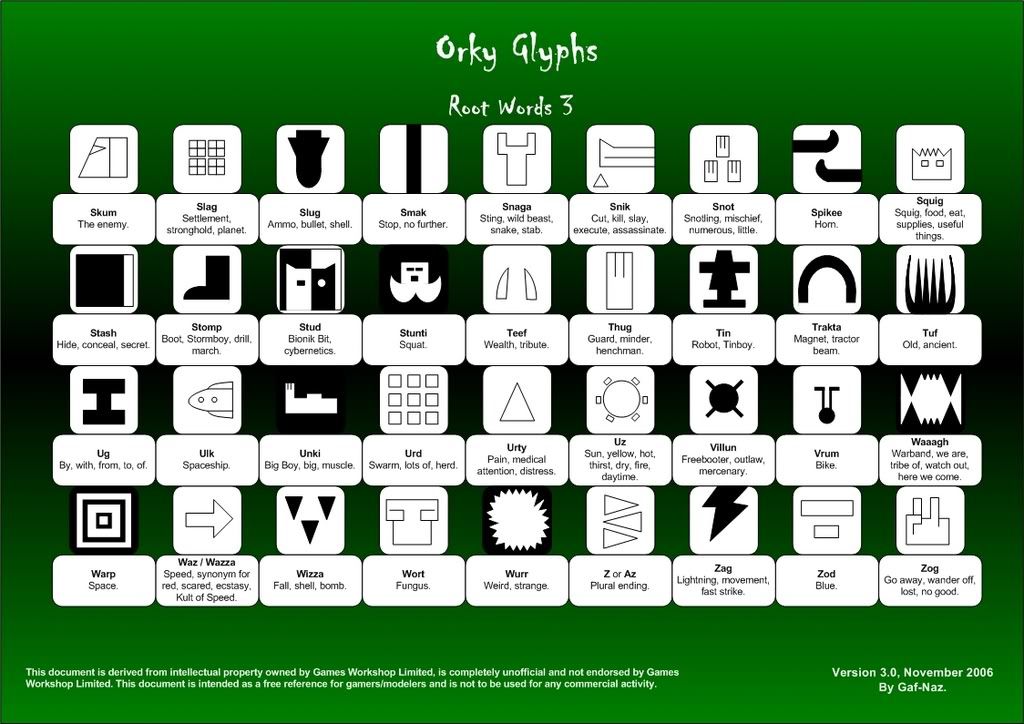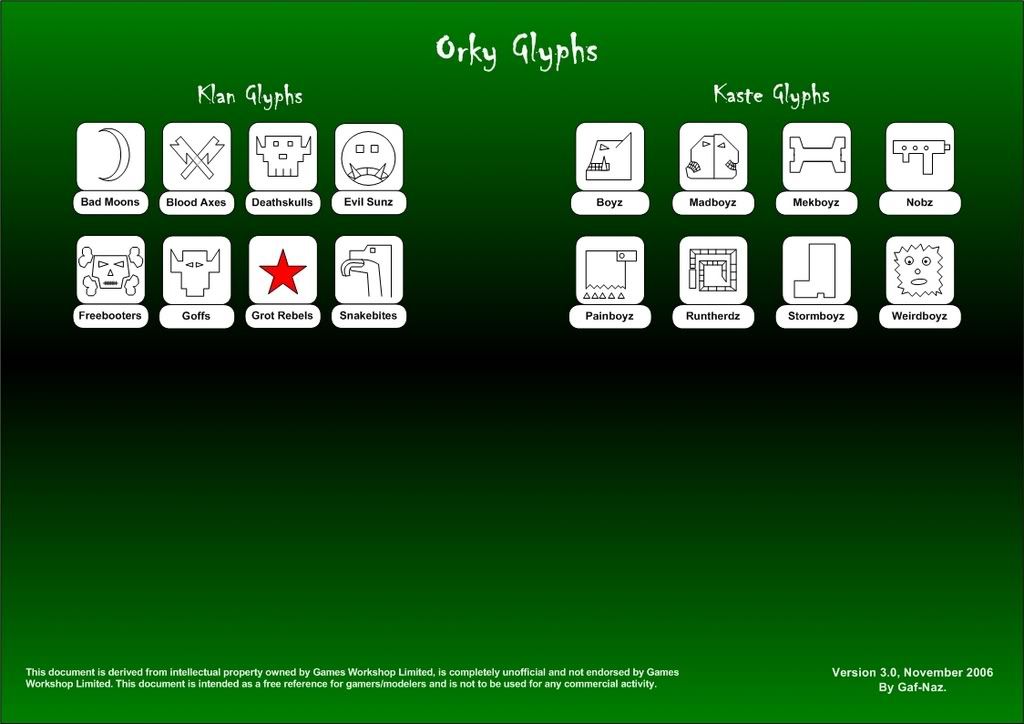 I've used the glyphs from "Waaargh the Orks", "Freebooterz", 1994's "Codex Orks" and the current Codex.
Where different books have given different translations I've included them all.
I don't have any of the GorkaMorka books, so would appreciate it if someone who does could check them for me and let me know if there's any glyphs in them that I've missed.
If anyone knows of any other glyphs then please let me know and I'll add them.
Hope you all find this helpful when decking-out your vehicles with glyphs to insult your skumgrods.
All C&C appreciated.